NIEUWSBRIEF VAN 18 FEBRUARI
---
PLATENHUIS 'T OOR 35 JAAR!!!
Op zaterdag 14 maart vieren wij ons 35 jarig jubileum!
Wat deze heugelijke dag gaat brengen houden we nog even voor onszelf, maar zet hem alvast in je agenda!
---
KOOPZONDAG
Normaal gesproken zijn we elke laatste zondag van de maand open.
Maar de laatste zondag van februari valt nu wel erg vroeg en ook nog eens in een weekend met erg slechte weersvoorspellingen.
Vandaar dat we de koopzondag deze keer verplaatsen naar zondag 1 maart.
Dus op zondag 1 maart kun je bij ons terecht van 12.00 – 17.00 uur!
---
DISQUE D'OOR:
EEFJE DE VISSER – Bitterzoet (2lp+cd/cd) 27,95/15,95
Er is weer een nieuwe Disque d'Oor!
Eefje de Visser is voor ons geen onbekende, er is namelijk niemand die zo vaak in onze winkel heeft opgetreden.
Ook haar nieuwe album kunnen we iedereen van harte aanbevelen.
Van een alto meisje met een akoestische gitaar hebben we haar zien veranderen in een vrouw van de wereld.
Aan de ene kant heeft ze haar muziekstijl verbreed met elektronica en meerstemmige zang.
Aan de andere kant is haar stem nog even prachtig en haar teksten nog net zo poëtisch.
Zowel voor fans van het eerste uur als voor nieuwe fans is er genoeg moois te ontdekken op dit album!
Prachtplaat!
---
VERWACHT VRIJDAG 21 FEBRUARI:
AGNES OBEL – Myopia (lp/cd) 22,95/18,95
AMSTERDAM KLEZMER BAND – Fortuna (cd) 19,95
ATNA – Made By Desire (lp/cd) 29,95/18,95
BIFF BYFORD – School of Hard Knocks =Saxon Frontman= (lp/cd) 32,95/18,95
CANDLEBOX – Candlebox (cd) 9,95
CASPIAN – On Circles (2lp/cd) 34,95/18,95
COURTNEY BARNETT – MTV Unplugged: Live in Melbourne (lp/cd) 24,95/17,95
CRAVEN FAULTS – Erratics & Unconformities =Tip Van Bob= (cd) 18,95
DEMONS & WIZARDS – III (2lp/cd) 34,95/18,95
ERIC BURDON & THE ANIMALS – When I Was Young (5cd) 54,95
GREG DULLI – Random Desire (lp/cd) 27,95/18,95
GRIMES – Miss Anthropocene (lp/cd) 22,95/16,95
GUIDED BY VOICES – Surrender Your Poppy Field (lp/cd) 29,95/18,95
IAN ANDERSON – Thick As a Brick: Live in Iceland (2cd+blu-ray/2cd+dvd) 21,95/21,95
JUSTIN BIEBER – Changes (cd) 18,95
KING KRULE – Man Alive! (lp/cd) 24,95/16,95
KLANGSTOF – The Noise You Make is Silent (lp/cd) 29,95/18,95
LANTERNS ON THE LAKE – Spook the Herd (lp/cd) 27,95/17,95
LIL WAYNE – Funeral (cd) 16,95
MARIANA SEMKINA – Sleepwalking (lp/cd) 27,95/14,95
OZZY OSBOURNE – Ordinary Man (lp/cd) 27,95/18,95
PAT METHENY – From This Place (2lp/cd) 29,95/18,95
PICTISH TRAIL – Thumb World (lp/cd) 32,95/18,95
SONNY LANDRETH – Blacktop Run (lp/cd) 24,95/18,95
STAPLE SINGERS – Come Go With Me: the Stax Collection (7lp) 189,95
STONE TEMPLE PILOTS – Perdida (lp/cd) 24,95/18,95
YOUNG GUN SILVER FOX – Canyons (lp/cd) 22,95/16,95
VINYL REISSUES:
BRUCE SPRINGSTEEN – 18 Tracks (2lp) 27,95/ Devils & Dust (2lp) 27,95/ Live in Dublin (3lp) 54,95/ Rising (2lp) 27,95/ Live in New York City (3lp) 54,95
CAT STEVENS – Collected (2lp) 27,95
LIVING COLOUR – Vivid (lp) 22,95
THIN LIZZY – Bad Reputation (lp) 22,95/ Johnny the Fox (lp) 24,95/ Live and Dangerous (2lp) 29,95
---
TIP VAN ROOS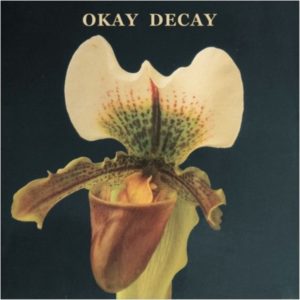 CANSHAKER PI – Okay Decay (lp/cd) 22,95/16,95
Deze Amsterdamse indie-pop band draait vooral om zanger/gitarist Willem Smit.
Hij kondigde al aan dat dit derde album de laatste van Canshaker Pi zal zijn, maar dat is dan wel ook meteen hun beste!
Vlammende post-punk en catchy indie-pop melodieën vliegen je om de oren.
Ze klinken volwassener, zonder de jonge frisheid te verliezen. Mijn favoriet van dit moment!
---
TIP VAN GERARD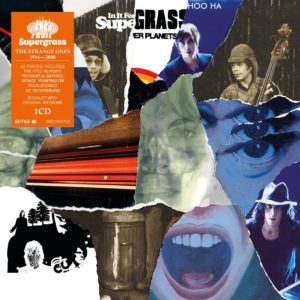 SUPERGRASS – "The Strange Ones 1994-2008 (2lp/cd) 29,95/16,95
Vanaf debuut single Caught by the Fuzz was ik uitermate gecharmeerd van het Engelse trio Supergrass.
Drie-minuten-liedjes met kop en staart geworteld in de UK sixties traditie.
Supergrass hield in 2010 op te bestaan, maar is nu bezig aan een reünie tournee ter ondersteuning van de verzamelaar "The Strange Ones 1994-2008. Maar liefst 22 pareltjes telt de verzamelaar en de dubbel LP zelfs 26.
---
TIP VAN BOB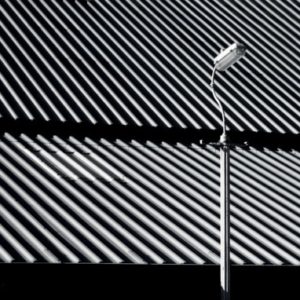 CRAVEN FAULTS – Erratics & Unconfomities (2lp/3cd) 27/95/19,95
Craven Faults is de nieuwe sensatie in en uit Engeland. Overal jubelende recensies met vijf sterren, en ik doe daar mijn vijf sterren bij.
Eerder verschenen al drie EP's en nu is er het debuutalbum Erratics & Unconformities, vol met lange repeterende stukken op puur analoge synths.
Craven Faults haalt inspiratie uit de Minimal Music en de krautrock, en bouwt daar een geheel eigen geluid van.
Zo hoort elektronica te klinken, met eenvoud maar toch een vol en helder geluid.
Vroeg in het jaar, maar nu al heeft Craven Faults zich van een plaats in de eindlijst over 2020 verzekert. En hoog ook…
---
TIP VAN JORN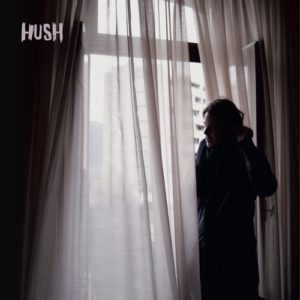 TRACY BRYANT – Hush (lp/cd) 29,95/16,95
2020 begint goed met een plaat die ons de winter door kan helpen! Tracy Bryant is een singer-songwriter uit Los Angeles die ondertussen al 3 albums heeft uitgebracht. Zijn melancholische liedjes combineren gruizige zang met simpele, soms vrolijke maar altijd opvallende instrumentatie. Voor fans van Cass Mccombs en Elliott Smith een absolute aanrader!
---
NIEUW IN HUIS:
ASH – Teenage =reissue= (2lp/2cd) 29,95/15,95
BRYAN FERRY – Live at the Royal Albert Hall (lp/cd) 39,95/22,95
DANNY VERA – For the Light in Your Eyes =reissue= (lp/cd) 22,95/9,95
DAVID GRAY – White Ladder =20th Anniversary= (4lp/2lp/2cd/cd) 79,95/32,95/32,95/17,95
EYELIDS – Accidental Falls (cd) 16,95
HOMESICK – Big Exercise (lp/cd) 22,95/17,95
HUEY LEWIS & THE NEWS – Weather (lp/cd) 24,95/17,95
ISOBEL CAMPBELL – There is No Other (lp/cd) 24,95/16,95
JOHN MORELAND – Lp5 (lp/cd) 24,95/16,95
JON HASSELL & FARAFINA – Flash of (2lp+cd/cd) 37,95/18,95
KHRUANGBIN & LEON BRIDGES – Texas Sun =ep= (lp/cd) 20,95/12,95
KIK – Jin (lp+cd/cd) 24,95/16,95
LA ROUX – Supervision (lp/cd) 22,95/14,95
MAAN – Onverstaanbaar (cd) 14,95
NADA SURF – Never Not Together (lp/cd) 24,95/18,95
NATHANIEL RATELIFF – And It's Still Alright (lp/cd) 22,95/15,95
OH WONDER – No One Else Can Wear Your Crown (lp/cd) 22,95/15,95
PETER FRAMPTON – I'm In You =reissue= (cd) 9,95
ROBERT VINCENT – In This Town You're Owned (lp/cd) 24,95/16,95
SETH LAKEMAN – Pilgrim's Tale (lp/cd) 29,95/18,95
TAME IMPALA – Slow Rush (lp=coloured=/lp/cd) 29,95/27,95/15,95
METAL/PROG/PUNK:
ANVIL – Legal At Last (lp/cd) 34,95/18,95
DELAIN – Apocalypse & Chill (2lp/cd) 32,95/17,95
GOD DETHRONED – Illuminati (lp/cd) 22,95/16,95
GODSTICKS – Inescapable (lp/cd) 27,95/15,95
GREEN DAY – Father of All… (lp/cd) 24,95/17,95
IHSAHN – Telemark =ep= (lp/cd) 19,95/14,95
IT DOCKUMER LOKAELTSJE – Alles is Goed (lp/cd) 22,95/16,95
KREATOR – London Apocalypticon: Live at the Roundhouse (2lp/2cd/cd) 34,95/29,95/18,95
KVELERTAK – Splid (2lp/cd) 32,95/18,95
NATHAN GRAY – Working Title (lp/2cd+dvd) 24,95/29,95
NEW ROSES – One More For the Road (cd) 16,95
PSYCHOTIC WALTZ – God-Shaped Void (2lp+cd/cd) 32,95/18,95
SEPULTURA – Quadra (2lp/3cd/2cd) 29,95/59,95/22,95
SUICIDE SILENCE – Become the Hunter (lp/cd) 34,95/18,95
HIP-HOP/DANCE/ELECTRONISCH:
DOPE D.O.D. – Do Not Enter (cd) 18,95
EMINEM – Music To Be Murdered By (cd) 18,95
HELIOCENTRICS – Infinity of Now (lp/cd) 29,95/17,95
KRS ONE – Return of the Boom Bap =reissue= (cd) 9,95
SQUAREPUSHER – Be Up a Hello (lp/cd) 24,95/16,95
JAZZ:
PUSS 'N BOOTS – Sister =oa Norah Jones= (lp/cd) 27,95/16,95
ROBERT GLASPER – Fuck Yo Feelings (2lp/cd=deluxe +5 tracks=) 29,95/16,95
SIXTIES/SEVENTIES:
DRAMA – Dance Without Me (lp/cd) 24,95/18,95
V/A – A Slight Disturbance in My Mind (3cd) 34,95
SOUL/FUNK/R&B:
BLACK PUMAS – Black Pumas =deluxe= (2lp/2cd) 27,95/17,95
GIL SCOTT-HERON – I'm New Here =10th Anniversary= (2lp/2cd) 29,95/18,95/ We're New Again (lp/cd) 22,95/16,95
BLUES/FOLK/AMERICANA:
CADILLAC THREE – Country Fuzz (2lp/cd) 29,95/16,95
POPA CHUBBY – It's a Mighty Hard Road (2lp/cd) 34,95/17,95
REGGAE/SKA/WORLD:
LA TRES ILLUSTRE COMPAGNI – Extraordinaire (cd) 15,95
OMAR SOULEYMAN – Shol (lp+cd/cd) 37,95/17,95
V/A – Apala (cd) 19,95
V/A – Cadence Revolution (cd) 16,95
VINYL:
ACCEPT – Predator (lp) 22,95
BILLY TALENT – Billy Talent (lp) 20,95
BUNNY WAILER – Sings the Wailers (lp) 22,95
LIVING END – Modern Artillery (lp) 20,95
NINA SIMONE – Emergency Ward (lp) 22,95
PETER GREEN – In the Skies (lp) 24,95
SAM COOKE – Hit Kit (lp) 24,95/ Tribute To the Lady (lp) 24,95/ Wonderful World of Sam Cooke (lp) 24,95
STROKES – First Impressions of Earth (lp) 27,95/ Is This It (lp) 27,95/ Room on Fire (lp) 27,95
SUPERSISTER – Spiral Staircase (lp) 22,95
T.REX – Bolan's Zip Gun (lp) 27,95/ Dandy in the Underworld (lp) 27,95/ Futuristic Dragon (lp) 27,95/ Slider (lp) 27,95/ Tanx (lp) 27,95/ Zinc Alloy and the Hidden Riders of Tomorrow (lp) 27,95