NIEUWSBRIEF VAN 17 MAART
---
PLATENHUIS 'T OOR BLIJFT OPEN
Op het moment heeft het RIVM nog geen maatregelen voor de retail genomen.
Zolang dit zo blijft zijn wij gewoon open op onze normale tijden!
Verder zullen wij natuurlijk alle adviezen van het RIVM in acht nemen.
In verband hiermee vragen wij iedereen zoveel mogelijk contactloos te pinnen en zullen wij extra maatregelen nemen voor de hygiëne in de winkel.
Hopelijk kunnen wij jullie ook de komende weken van muziek voorzien en blijft iedereen met deze maatregelen gezond!
---
DISQUE D'OOR:
EEFJE DE VISSER – Bitterzoet (2lp+cd/cd) 27,95/15,95
Er is weer een nieuwe Disque d'Oor!
Eefje de Visser is voor ons geen onbekende, er is namelijk niemand die zo vaak in onze winkel heeft opgetreden.
Ook haar nieuwe album kunnen we iedereen van harte aanbevelen.
Van een alto meisje met een akoestische gitaar hebben we haar zien veranderen in een vrouw van de wereld.
Aan de ene kant heeft ze haar muziekstijl verbreed met elektronica en meerstemmige zang.
Aan de andere kant is haar stem nog even prachtig en haar teksten nog net zo poëtisch.
Zowel voor fans van het eerste uur als voor nieuwe fans is er genoeg moois te ontdekken op dit album!
Prachtplaat!
---
VERWACHT VRIJDAG 20 MAART:
ARBOURETUM – Let It All in (lp/cd) 27,95/17,95
BAXTER DURY – Night Chancers (lp/cd) 22,95/16,95
BRIAN & ROGER ENO – Mixing Colours (2lp/cd) 39,95/18,95
CAMEL – At the Royal Albert Hall (2cd) 22,95
CLANNAD – In a Lifetime (2lp/2cd) 29,95/18,95
COCOROSIE – Put the Shine On (2lp/cd) 29,95/17,95
DISTRICTS – You Know I'm Not Going Anywhere (lp/cd) 24,95/15,95
GEORGIA RUTH – Mai (lp/cd) 34,95/15,95
HEAVEN SHALL BURN – Of Truth and Sacrifice (2lp/3cd/2cd) 32,95/32,95/18,95
JUSTIN BIEBER – Changes (2lp) 29,95
LAPSLEY – Through Water (lp/cd) 24,95/16,95
MORRISSEY – I Am Not a Dog on a Chain (lp/cd) 29,95/17,95
MYRKUR – Folkesange (lp/cd) 24,95/18,95
RUSTIN MAN – Clockdust (lp/cd) 22,95/16,95
SARI SCHORR – Live in Europe (cd) 16,95
TESSA DIXSON – Genesis (lp/cd) 24,95/17,95
THANATOS – Violent Death Rituals (lp/cd) 24,95/19,95
TOWER OF POWER – Step Up (2lp/cd) 44,95/20,95
WEEKND – After Hours (cd) 18,95
VINYL REISSUES:
BAR-KAYS – Soul Finger (lp) 20,95
COCTEAU TWINS – Garlands (lp) 22,95/ Victorialand (lp) 22,95
DAMNED – Fiendish Shadows (lp) 22,95
D.O.C. – No One Can Do It Better (lp) 20,95
LAMB OF GOD – Wrath (lp) 20,95
MILES KANE – Colour of the Trap (lp) 24,95
SANDY COAST – From the Workshop (lp) 22,95
THIN LIZZY – Black Rose (lp) 24,95/ China Town (lp) 24,95/ Renegade (lp) 24,95/ Thunder and Lightning (lp) 24,95
WHEATUS – Wheatus (lp) 22,95
---
TIP VAN BOB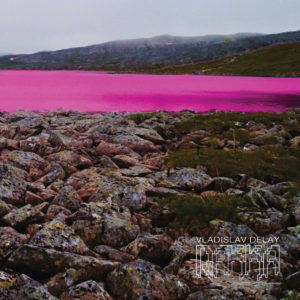 VLADISLAV DELAY – RAKKA (lp/cd) soon to be released!
De Finse muzikant en producer Sasu Ripatti, beter bekend als Vladislav Delay, verblijdt ons na vijf jaar eindelijk weer met een nieuw album.
En Rakka verplettert werkelijk. Direct bij de eerste track al rollen de kille elektronische klanken over je heen en grijpt je naar de strot.
Niet het makkelijkste album, dus hier maar even niet de afwas bij doen, maar ga er wel goed voor zitten en laat je overweldigen.
Rakka evenaart de beste albums Entain, Multila en Anima uit respectievelijk 1999 en 2000. En nu, na 20 jaar, weer zo'n dikke tip! Want dat is het.
---
TIP VAN JORN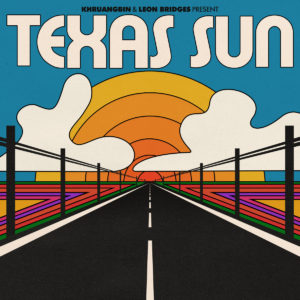 KHRUANGBIN & LEON BRIDGES – Texas Sun EP (lp/cd) 20,95/12,95
Khruangbin's vorige album stond al bovenaan mijn top tien lijst in 2018 en op deze samenwerking met Leon Bridges bewijzen ze waarom dat terecht was!
Het zijn helaas maar 4 liedjes maar ze zijn allemaal raak!
Leon Bridges zijn soulvolle stem past perfect bij de psychedelische instrumentatie van Khruangbin, een absolute aanradert!
---
TIP VAN ROOS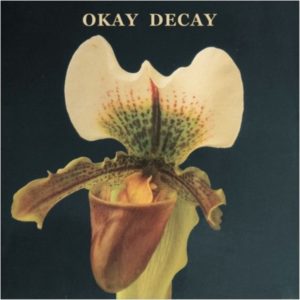 CANSHAKER PI – Okay Decay (lp/cd) 22,95/16,95
Deze Amsterdamse indie-pop band draait vooral om zanger/gitarist Willem Smit.
Hij kondigde al aan dat dit derde album de laatste van Canshaker Pi zal zijn, maar dat is dan wel ook meteen hun beste!
Vlammende post-punk en catchy indie-pop melodieën vliegen je om de oren.
Ze klinken volwassener, zonder de jonge frisheid te verliezen. Mijn favoriet van dit moment!
---
TIP VAN GERARD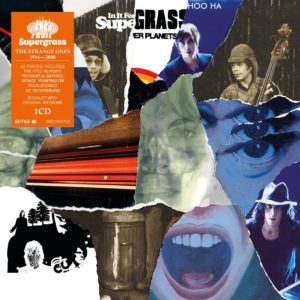 SUPERGRASS – "The Strange Ones 1994-2008 (2lp/cd) 29,95/16,95
Vanaf debuut single Caught by the Fuzz was ik uitermate gecharmeerd van het Engelse trio Supergrass.
Drie-minuten-liedjes met kop en staart geworteld in de UK sixties traditie.
Supergrass hield in 2010 op te bestaan, maar is nu bezig aan een reünie tournee ter ondersteuning van de verzamelaar "The Strange Ones 1994-2008. Maar liefst 22 pareltjes telt de verzamelaar en de dubbel LP zelfs 26.
---
NIEUW IN HUIS:
ANNA CALVI – Hunted (lp/cd) 24,95/16,95
BLACKBIRD – Blackbird (lp/cd) 29,95/17,95
BON IVER – Blood Bank =10th Anniversary= (cd) 16,95
BOOMTOWN RATS – Citizens of Boomtown (lp/cd) 29,95/18,95
CAROLINE ROSE – Superstar (lp/cd) 22,95/16,95
CHEF'S SPECIAL – Unfold (lp/cd) 24,95/15,95
CIRCA WAVES – Sad Happy (2lp/lp/cd) 29,95/27,95/17,95
CRANBERRIES – Dreams: the Collection (lp) 18,95
DANIEL LOHUES – Sowieso (lp) 24,95
DAVID BOWIE – Live Box (3cd) 21,95
DEACON BLUE – City of Love (lp/cd) 24,95/16,95
DEAP LIPS – Deap Lips (lp/cd) 24,95/16,95
EARLY JAMES – Singing For My Supper (lp/cd) 24,95/18,95
GREG DULLI – Random Desire (lp/cd) 27,95/18,95
HUMAN LEAGUE – Octopus (lp/2cd) 24,95/18,95
JONATHAN WILSON – Dixie Blur (2lp/cd) 29,95/16,95
LAUV – How I Am Feeling (2lp/cd) 27,95/16,95
LIAN RAY – Rose (lp/cd) 24,95/12,95
MARIA MCKEE – La Vita Nuova (2lp/cd+book) 34,95/21,95
MARIANE FAITHFULL – 20th Century Blues =reissue= (cd) 9,95
MILLIONAIRE – Applz Not Applz (lp/cd) 29,95/18,95
NADIA REID – Out of My Province (cd) 15,95
NIALL HORAN – Heartbreak Weather (lp/cd=deluxe=/cd) 27,95/22,95/18,95
NILS LOFGREN – Cry Tough =reissue= (cd) 9,95
PAUL HEATON & JACQUI ABBOTT – Manchester Calling (2lp/cd) 29,95/18,95
PILGRIMS – 6ix (lp/cd) 24,95/17,95
PORCHES – Ricky Music (lp/cd) 24,95/16,95
RORY GALLAGHER – Check Shirt Wizard: Live in '77 (3lp/2cd) 39,95/22,95
STATUS QUO – Perfect Remedy (3cd) 24,95/ Rock 'Til You Drop (3cd) 24,95/ Thirsty Work (3cd) 24,95
STEPHEN MALKMUS – Traditional Techniques (lp/cd) 24,95/16,95
SWAMP DOGG – Sorry You Couldn't Make It (lp/cd) 27,95/16,95
THERAPY? – Greatest Hits (lp/2cd) 24,95/18,95
THOMAS DYBDAHL – Fever (lp/cd) 20,95/16,95
THOMAS OLIVER – Brightest Light (lp/cd) 20,95/16,95
U.S. GIRLS – Heavy Light (lp/cd) 27,95/16,95
YOUNG GUN SILVER FOX – Canyons (lp/cd) 22,95/16,95
METAL/PROG/PUNK:
ANATHEMA – We're Here Because We're Here (2lp/cd) 39,95/12,95
BODYCOUNT – Carnivore (2lp/cd) 27,95/18,95 + T-SHIRT
BURZUM – Thulean Mysteries (2cd) 22,95
FLEDDY MELCULY – Sabbath Fleddy Sabbath (2lp/cd) 24,95/18,95
GROEP FOSKO – Van Iets Maken Word Je Blij (lp/cd) 24,95/16,95
MARILLION – Afraid of Sunlight =reissue= (2lp/cd) 34,95/18,95
MY DYING BRIDE – Ghost of Orion (2lp/cd) 29,95/18,95
NEAL MORSE – Great Adventour: Live in Brno 2019 (2cd+2blu-ray) 27,95
PRONG – Prove You Wrong =reissue= (cd) 9,95
HIP-HOP/DANCE/ELECTRONISCH:
ARMIN VAN BUUREN – A State of Trance Classics 14 (4cd) 18,95
ATMOSPHERE – Whenever (2lp/cd) 34,95/18,95
CHILDISH GAMBINO – Easy (cd) 15,95
MAC MILLER – Circles (cd) 18,95
JAZZ:
AL DI MEOLA – Across the Universe (2lp/cd) 24,95/16,95
JOSE JAMES – No Beginning No End 2 (2lp/cd) 39,95/17,95
STANLEY CLARKE/GEORGE DUKE – Clarke/Duke Project II =reissue= (cd) 9,95
SIXTIES/SEVENTIES:
BLUE OYSTER CULT – Agents of Fortune (lp/2cd) 24,95/18,95
CREAM – Goodbye Tour: Live 1968 (4cd) 59,95
SOUL/FUNK/R&B:
IZO FITZROY – How the Mighty Fall (lp/cd) 16,95/12,95
JORDAN MACKAMPA – Foreigner (lp/cd) 22,95/15,95
MICHELLE DAVID – Gospel Sessions Vol.4 (lp/cd) 20,95/16,95
BLUES/FOLK/AMERICANA:
GLEN CAMPBELL – Gentle on My Mind: the Best of (lp) 18,95
JAMES HUNTER SIX – Nick of Time (lp/cd) 22,95/17,95
KING SOLOMON HICKS – Harlem (lp/cd) 24,95/18,95
SASS JORDAN – Rebel Moon Blues (lp/cd) 27,95/16,95
SECRET SISTERS – Saturn Return (lp/cd) 21,95/16,95
REGGAE/SKA/WORLD:
SERGIO MENDES – In the Key of Joy (lp/2cd/cd) 24,95/22,95/18,95
VINYL:
ABBA – Live at Wembley Arena (3lp) 39,95
ACCEPT – Objection Overruled (lp) 22,95
BILLY TALENT – Billy Talent III (lp) 20,95
BOX TOPS – Soul Deep (lp) 22,95
DR. JOHN – Sun, Moon & Herbs (lp) 34,95
FOCUS – Hamburger Concerto (lp) 22,95
INCUBUS – Science (2lp) 27,95
JAMES – Laid (2lp) 27,95
LITTLE STEVEN – Born Again Savage (2lp) Freedom No Compromise (lp) 27,95/ Men Without Women (lp) 27,95/ 29,95/ Voice of America (lp) 27,95
MILES DAVIS – Music From and Inspired By Birth of the Cool, a Film By Stanley Nelson (2lp) 27,95
SILVERCHAIR – Frogstomp (2lp) 27,95
SIMPLE MINDS – Street Fighting Years (2lp) 29,95
SODOM – Til Death Do Us Unite (lp) 22,95
TANITA TIKARAM – Ancient Heart (lp) 22,95
TOOTS & THE MAYTALS – Reggae Got Soul (lp) 22,95
WHO – Kids Are Alright (2lp) 29,95/ Quadriophenia (2lp) 29,95