NIEUWSBRIEF VAN 14 JANUARI
---
EEFJE DE VISSER ACTIE: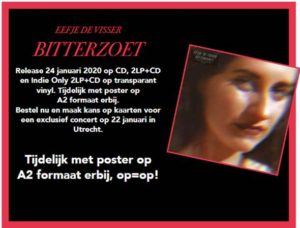 24 januari komt het nieuwe album van Eefje de Visser uit!
Ter ere van deze release speelt ze woensdag 22 januari in Utrecht in intieme setting en wij mogen daarvoor 2 kaarten weg geven!
Deze kaarten zullen verloot worden onder de mensen die de lp of cd van Eefje bij ons bestellen, allebei de kaartjes gaan naar dezelfde persoon zodat de gelukkige winnaar niet alleen hoeft te gaan.
21 januari zullen we de winnaar bekend maken.
---
DISQUE D'OOR
Terug van veel te lang weggeweest: de disque d'oor!
Wij van 't Oor tippen een album waaraan je je volgens ons geen buil kunt vallen en waar wij zelf gierend enthousiast over zijn!
Daarnaast is er ook elke week een persoonlijke tip van een van ons vieren.
Komt dat zien, maar vooral beluisteren!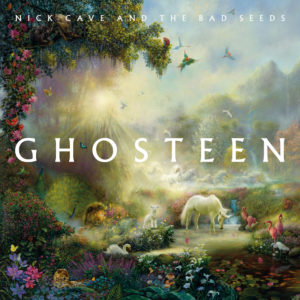 DISQUE D'OOR
NICK CAVE – Ghosteen (2lp/2cd) 29,95/18,95
Vanaf vrijdag 8 november eindelijk fysiek op LP en CD te verkrijgen.
Prachtplaat!
---
HET LAATSTE OORDEEL 2019:
1. BIG THIEF – U.F.O.F.
2. DELINES – IMPERIAL
3. CLAYPOOL LENNON DELIRIUM – SOUTH OF REALITY
4. FONTAINES D.C. – DOGREL
5. MICHAEL KIWANUKA – KIWANUKA
6. ALDOUS HARDING – DESIGNER
7. BUDDY & JULIE MILLER – BREAKDOWN ON 20TH AVE. SOUTH
8. MYSTERY LIGHTS – TOO MUCH TENSION
9. KING MIDAS SOUND – SOLITUDE
10. PAULUSMA – SOMEHOW ANYHOW
---
VERWACHT VRIJDAG 17 JANUARI:
ALGIERS – There Is No Year (lp/cd) 27,95/16,95
ALICE BOMAN – Dream On (lp/cd) 27,95/17,95
AND YOU WILL KNOW US BY THE TRAIL OF DEATH – X: the Godless Void and Other Stories (lp+cd/cd) 27,95/18,95
ANTI-FLAG – 20/20 Vision (lp/cd) 24,95/16,95
AOIFE NESSA FRANCES – Land of No Junction (lp/cd) 27,95/14,95
BERT JANSCH – Avocet =reissue= (cd) 17,95
BILL FAY – Countless Branches (2lp/lp/cd) 29,95/24,95/15,95
BOMBAY BICYCLE CLUB – Everything Else Has Gone Wrong (2lp/lp/cd) 27,95/24,95/15,95
BROTHER ALI – Secrets & Escapes (lp/cd) 29,95/18,95
CHROMATICS – Closer To Grey (cd) 17,95
ELLIOT MOSS – A Changwe in Diet (lp/cd) 24,95/16,95
ERIC VLOEIMANS – Party Animals (2cd) 22,95
FRANK ZAPPA – Hot Rats =50th Anniversary= (lp/6cd) 27,95/119,95
GABRIELLE APLIN – Dear Happy (lp/cd) 24,95/17,95
G.LOVE & SPECIAL SAUCE – Juice (lp/cd) 24,95/15,95
HALSEY – Manic (lp/cd) 27,95/18,95
HOLY FUCK – Deleter (lp/cd) 24,95/14,95
JOHN MARTYN – Solid Air: Classics Revisited (2cd) 12,95
LEAVES' EYES – Black Butterfly =ep= (cd) 9,95
LITTLE BIG TOWN – Nightfall (cd) 16,95
MARCUS KING – El Dorado (lp/cd) 27,95/18,95
MARTHA HIGH & THE ITALIAN ROYAL FAMILY – Nothing's Gone Wrong (lp/cd) 29,95/18,95
ROBERT CRAY BAND – Don't Be Afraid of the Dark =reissue= (cd) 9,95
ROOSBEEF – Lucky (lp/cd) 22,95/16,95
SONS OF APOLLO – Mmcc – (2lp+cd/2cd/cd) 29,95/22,95/18,95
XXXTENTACION – Bad Vibes Forever (cd) 15,95
VINYL REISSUES:
ACDA & DE MUNNIK – Hier Zijn (lp) 22,95
ARTHUR LEE – Vindicator (lp) 24,95
CARPENTERS – Close To You (lp) 24,95
DEREK & THE DOMINOS – Layla and Other Assorted Love Songs (2lp) 29,95
DR. JOHN – Babylon (lp) 20,95
ELECTRIC PRUNES – Underground =mono= (lp) 20,95
NICK DRAKE – Bryter Layter (lp) 24,95
---
TIP VAN ROOS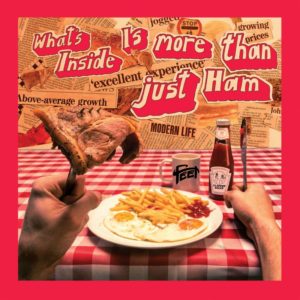 FEET – What's Inside Is More than Just Ham (lp/cd) 29,95/14,95
De Britse band Feet begon als een post-punk band, maar nog voor ze hun debut album opnamen sloegen ze af richting de Britpop.
De post-punk achtergrond is nog wel te horen en dit zorgt voor een top combinatie.
Sterke (brit)popsongs, maar ook voldoende energie en gitaargeweld.
---
TIP VAN BOB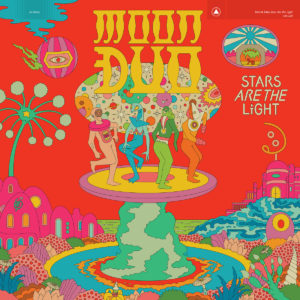 MOON DUO – Stars Are the Light (lp/cd) 24,95/17,95
Moon Duo zijn al sinds 2010 meesters in de psychedelische spacerock.
Op het nieuwe album 'Stars Are the Light' is de psychedelica nog altijd aanwezig, de songs zijn echter wat compacter geworden.
Kortere catchy liedjes met zelfs wat invloeden uit de Krautrock. Verslavend goed album…
---
TIP VAN GERARD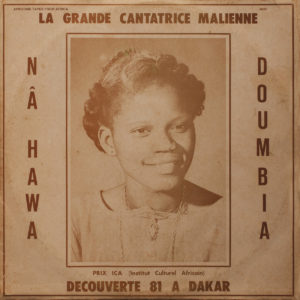 NAHAWA DOUMBIA – La Grande Cantatrice Malienne vol. 1 (lp/cd) 24,95/17,95
Nahawa Doumbia is een van de populairste zangeressen van Mali.
Inmiddels 60 jaar oud, is Nahawa nog steeds actief.
La Grande Cantatrice Malienne vol. 1 voert ons terug naar haar begintijd als zangeres.
Enkel ondersteund door een akoestische gitaar trekt de zangeres van leer met een stem als een orkaan.
Niet voor iedereen, maar hou je van Malinese muziek dan is het een absolute aanrader!
---
TIP VAN JORN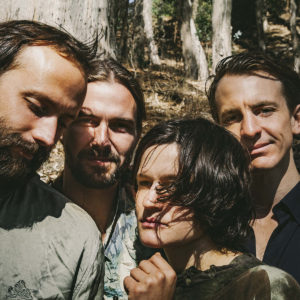 BIG THIEF – Two Hands (lp/cd) 22,95/16,95
Het gebeurt zelden dat een band het voor elkaar krijgt om 2 goeie albums in een jaar uit te brengen, maar het is Big Thief gelukt!
'Two Hands' is iets ingetogener dan zijn voorganger maar het bewijst zonder meer dat deze band ijzersterke liedjes kan schrijven.
Mocht je deze of de voorganger 'U.F.O.F.' gemist hebben is het zeker de moeite waard om ze nog een keer te luisteren!
---
NIEUW IN HUIS:
BEACH SLANG – Deadbeat Bang of Heartbreak City (lp/cd) 29,95/16,95
BIG MOON – Walking Like We Do (lp/cd) 24,95/15,95
DEWOLFF – Tascam Tapes (lp/cd) 27,95/17,95
ELLEN TEN DAMME – Casablanca (2lp) 29,95
FAT FREDDYS DROP – Special Edition Part 1 (2lp/cd) 29,95/15,95
FIELD MUSIC – Making a New World (lp/cd) 24,95/16,95
MY BABY – Live! (lp/cd) 24,95/15,95
SELENA GOMEZ – Rare (cd) 18,95
METAL/PROG/PUNK:
APOCALYPTICA – Cell-O (2lp/cd) 49,95/18,95
BROTHERS OF METAL – Emblas Saga (2lp/cd) 39,95/19,95
FALL OUT BOY – Believers Never Die Vol.2 (lp) 27,95
JON ANDERSON – Olias of Sunhillow =reissue= (cd) 9,95
LOTUS THIEF – Oresteia (lp/cd) 34,95/18,95
HIP-HOP/DANCE/ELECTRONISCH:
DJ SHADOW – Our Pathetic Age (2lp) 27,95
EPHEMERALS – Third Eye (lp/cd) 15,95/12,95
JAZZ:
MILES DAVIS – Complete Cookin' Sessions (4lp) 49,95
SIXTIES/SEVENTIES:
BAD COMPANY – Desolation Angels =40th Anniversary= (2cd) 19,95
SOUL/FUNK/R&B:
MARVIN GAYE – That Stubborn Kinda' Fellow =reissue= (cd) 9,95
BLUES/FOLK/AMERICANA:
OSCAR BENTON & JOHNNY LAPORTE – Mirrors Don't Lie (lp/cd) 24,95/18,95
REGGAE/SKA/WORLD:
LEE 'SCRATCH' PERRY – Heavy Rain (lp/cd) 24,95/16,95
VINYL:
ACCEPT – Staying a Life (2lp) 27,95
AGAINST ME! – White Crosses (lp) 20,95
CHRIS BELL – I Am the Cosmos (lp) 34,95
ETTA JAMES – Matriach of the Blues (lp) 22,95
INCUBUS – A Crow Left of the Murder (2lp) 27,95
NINA SIMONE – Black Gold (lp) 22,95
NITS – Omsk (lp) 22,95