NIEUWSBRIEF 20 JANUARI
---
'T OOR KOMT NAAR JE TOE DEZE LOCKDOWN
Helaas komt er de komende tijd nog geen einde aan de lockdown.
De bezorgservice van Platenhuis 't Oor zal dus in ieder geval tot 9 februari actief blijven.
Dinsdag tot en met zaterdag zijn we van 11:00 tot 13:00 te bereiken op 035-6216579.
Bestellen kan ook via de mail (*protected email*) of facebook.
Buiten Hilversum bezorgen we bestellingen vanaf 25 euro.
Kom maar op met die bestellingen!
---
STEVEN WILSON & FOO FIGHTERS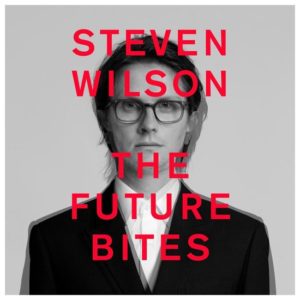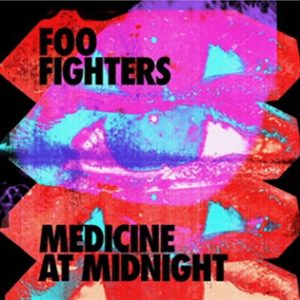 STEVEN WILSON – Future Bites (lp/cd) 22,95/14,95 FOO FIGHTERS – Medicine At Midnight (lp/cd) 26,95/17,95
2021 is al goed begonnen met de Viagra Boys, maar er komen nog veel meer spectaculaire releases aan!
Na bijna een jaar uitstel komt 29 januari eindelijk het nieuwe album van Steven Wilson uit!
Ook Dave Grohl en kornuiten hebben na drie jaar weer een plaat gemaakt die 5 februari verschijnt!
Laat ons zo snel mogelijk weten of je een van deze parels wil hebben, dan zorgen we dat je hem op de dag van release in huis hebt!
---
DISQUE D'OOR:
VIAGRA BOYS – Welfare Jazz (lp/cd) 22,95/15,95
Het tweede album van de Viagra Boys is onze eerste Disque d'Oor van 2021!
De 'Common Sense' EP die vorig jaar verscheen was al een goed voorteken en 'Welfare Jazz' is zowaar nog beter.
Opener 'Ain't Nice' is een hit, 'Creatures' een heerlijk donker nummer en als afsluiter doen ze zelfs een hilarisch uitstapje naar de country.
De nummers op deze plaat zijn iets rustiger dan op het debuut 'Street Worms', oftewel minder 'Talking Heads on Speed' en meer invloeden van bijvoorbeeld Tom Waits, Frank Zappa en Faith No More.
Na het horen van deze plaat zouden wij graag in de platencollectie van deze heren willen kijken om te horen hoe ze aan hun unieke sound komen.
Wij hebben deze plaat in ieder geval gekocht en we raden iedereen aan om hetzelfde te doen!
---
HET LAATSTE OORDEEL 2020
Us:
1. FONTAINES D.C. – A Hero's Death
2. BOB DYLAN – Rough and Rowdy Ways
3. SEVDALIZA – Shabrang
4. FLEUR – Fleur
5. BAXTER DURY – The Night Chancers
6. EL GOODO – Zombie
7. CANSHAKER PI – Okay Decay
8. CRAVEN FAULTS – Erratics + Unconformities
9. JAGD – Talking To Yourself To Others
10. VLADISLAV DELAY – Rakka
NUMMER VAN HET JAAR:
KHRUANGBIN & LEON BRIDGES – Texas Sun
Them:
1. BRUCE SPRINGSTEEN – Letter To You
2. FONTAINES D.C. – A Hero's Death
3. BOB DYLAN – Rough and Rowdy Ways
4. LUCINDA WILLIAMS – Good Souls Better Angels
5. AMERICAN AQUARIUM – Lamentations
6. FLAMING LIPS – American Head
7. RAY LAMONTAGNE – Monovisions
8. CHRIS STAPLETON – Starting Over
9. JONATHAN WILSON – Dixie Blur
10. JASON ISBELL AND THE 400 UNIT – Reunions
GERARD KAMER:
1. BOB DYLAN – Rough and Rowdy Ways
2. FONTAINES D.C. – A Hero's Death
3. SEVDALIZA – Shabrang
4. FLEUR – Fleur
5. BAXTER DURY – Night Chancers
6. EL GOODO – Zombie
7. EEFJE DE VISSER – Bitterzoet
8. CHUCK PROPHET – The Land That Time Forgot
9. NICOLE ATKINS – Italian Ice
10. EELS – Earth To Dora
JORN HULSMAN:
1. FONTAINES D.C. – A Hero's Death
2. FLEUR – Fleur
3. SEVDALIZA – Shabrang
4. BOB DYLAN – Rough and Rowdy Ways
5. EL GOODO – Zombie
6. BAXTER DURY – The Night Chancers
7. OTHER LIVES – For Their Love
8. L.A. SALAMI – The Cause of Doubt and a Reason to have Faith
9. DANIEL ROMANO – How Ill Thy World is Ordered
10. LIAN RAY – Rose
BOB RUSCHE:
1. CRAVEN FAULTS – Erratics + Unconformities
2. VLADISLAV DELAY – Rakka
3. BEN LUKAS BOYSEN – Mirage
4. MARTA DE PASCALIS – Sonus Ruinae
5. SCANNER – An Ascent
6. EDGE OF MOTION – Revolting Angels
7. HILARY WOODS – Birthmarks
8. RAFAEL ANTON IRISARRI – Peripeteia
9. NIMH & RAPOON – Post-Folk Lore Vol.1
10. SUBHEIM – Polis
ROOS MANINTVELD:
1. CANSHAKER PI – Okay Decay
2. JAGD – Talking To Yourself
3. SORRY – 925
4. PORRIDGE RADIO – Every Bad
5. FONTAINES D.C. – A Hero's Death
6. SPORTS TEAM – Deep Down Happy
7. EELS – Earth To Dora
8. I DON'T KNOW HOW BUT THEY FOUND ME – Razzmatazz
9. MICH – No
10. NADA SURF – Never Not Together
---
VERWACHT VRIJDAG 22 JANUARI:
AARON FRAZER – Introducing… (lp/cd) 27,95/17,95
BRING ME THE HORIZON – Post Human: Survival Horror (lp/cd) 27,95/18,95
CASPER CLAUSEN – Better Way (lp/cd) 27,95/17,95
CLOUD NOTHINGS – Black Hole Understands (lp/cd) 34,95/18,95
DEAD DAISEIS – Holy Ground (2lp/cd) 44,95/21,95
DI-RECT – Wild Hearts (lp) 24,95
FROZEN SOULS – Crypt of Ice (lp/cd) 27,95/18,95
GWENIFER RAYMOND – Strange Lights Over Garth Mountain (lp/cd) 29,95/16,95
JAMES YORKSTON AND THE SECONDHAND ORCHESTRA – Wide, Wide River (lp/cd) 24,95/16,95
KURT VILE – Speed Sound Lonely Kv (12"/cd) 14,95/10,95
LITTLE BARRIE & MALCOLM CATTO – Quartermass Seven (lp/cd) 27,95/18,95
LONELY THE BRAVE – Hope List (lp/cd) 27,95/16,95
RHYE – Home (2lp/cd) 27,95/16,95
SHAME – Drunk Tank Pink (lp/cd) 24,95/17,95
SLEAFORD MODS – Spare Ribs (lp/cd) 24,95/15,95
STEVE HACKETT – Under a Mediterranean Sky (2lp+cd/cd) 34,95/18,95
STILL CORNERS – Last Exit (lp/cd) 29,95/17,95
TEMPERS – Services (lp/cd) 27,95/16,95
THERION – Leviathan (lp/cd) 29,95/19,95
TWO CHAINZ – So Help Me God! (cd) 16,95
WARDRUNA – Kvitravn (2lp/cd) 34,95/18,95
YOU ME AT SIX – Suckapunch (lp/cd) 22,95/17,95
VINYL REISSUES:
BOB DYLAN – John Wesley Harding (lp =coloured=) 24,95/ Nashville Skyline (lp =coloured=) 24,95
CREATION – How Does it Feel To Feel (lp) 29,95/ Power (lp) 29,95/ Psychedelic Rose (lp) 29,95/ We Are Paintermen (lp) 29,95
DILLINGER ESCAPE PLAN – Calculating Infinity (lp) 27,95/ Ire Works (lp) 27,95/ Miss Machine (lp) 27,95
DIO – Dream Evil (lp) 22,95/ Holy Diver (lp) 22,95/ Intermission (lp) 22,95/ Last in Line (lp) 22,95/ Lock Up the Wolves (2lp) 29,95/ Sacred Heart (lp) 22,95/ Strange Highways (2lp) 29,95
LEE PERRY – Africa's Blood (lp) 22,95
LIVING COLOUR – Stain (lp) 22,95
OBITUARY – End Complete (lp) 29,95
TEENAGE FANCLUB – Songs From Northern Britain (lp) 24,95
---
---
NIEUW IN HUIS:
PASSENGER – Songs for the Drunk and Broken Hearted (2lp/2cd) 24,95/18,95
PAUL MCCARTNEY – Mccartney III (lp/cd+book/cd) 32,95/34,95/17,95
VIAGRA BOYS – Welfare Jazz (lp/cd) 22,95/15,95
METAL/PROG/PUNK:
DEAFHEAVEN – 10 Years Gone (2lp/cd) 39,95/16,95
DEFTONES – White Pony =20th Anniversary= (2cd) 19,95
HIP-HOP/DANCE/ELECTRONISCH:
AVALANCHES – We Will Always Love You (2lp=coloured=/2lp/cd) 42,95/37,95/16,95
TYPHOON – Lichthuis (lp) 24,95
JAZZ:
KAMASI WASHINGTON – Becoming (Music from the Netflix Original Documentary) (lp/cd) 22,95/16,95
SONNY ROLLINS – Rollins in Holland (2cd) 22,95
SIXTIES/SEVENTIES:
JOHN FOGERTY – Fogerty's Factory (lp) 24,95
SOUL/FUNK/R&B:
LEE FIELDS & THE EXPRESSIONS – Big Crown Vaults Vol.1 (lp/cd) 27,95/17,95
BLUES/FOLK/AMERICANA:
DRIVE-BY TRUCKERS – New Ok (cd) 16,95
WARD DAVIS – Black Cats and Crows (lp/cd) 32,95/15,95
REGGAE/WORLD:
BOMBINO – Live in Amsterdam (2lp/cd) 27,95/16,95
VINYL:
ALICE IN CHAINS – Facelift (2lp) 27,95
BLACK SABBATH – Sabbath Bloody Sabbath (lp) 29,95
BOB MARLEY – Live! (3lp) 44,95
JANE BIRKIN – Oh! Pardon Tu Dormais (lp) 22,95
PAUL MCCARTNEY – McCartney II
PETER TOSH – Mama Africa (lp) 20,95
THERAPY? – Troublegum (lp) 22,95
UTOPIA – Todd Rundgren's Utopia (lp) 20,95