NIEUWSBRIEF VAN 13 APRIL
---
RECORD STORE DAY 2021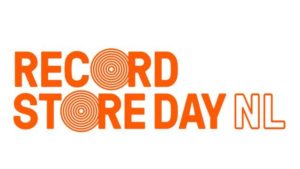 Sinds deze week zijn de RSD releases die op 12 juni en 17 juli verschijnen te vinden op de website van Record Store Day!
Ook dit jaar zal Record Store Day iets anders plaatsvinden dan gewoonlijk, maar dat hoeft de pret niet te drukken!
Wij kijken in ieder geval uit naar de releases van Fontaines D.C., Fleet Foxes en Tom Petty, maar neem vooral zelf een kijkje naar de lijst en laat ons weten wat de releases zijn waar jullie het meest naar uitkijken!
https://recordstoreday.nl/releases/12-jun/#perpage=18&year=0
https://recordstoreday.nl/releases/17-jul/#perpage=18&year=0
---
WINKELEN OP AFSPRAAK
Ook bij ons is het nu mogelijk om op afspraak te winkelen!
Van dinsdag tot en met zaterdag zijn wij tussen 11:00 en 15:00 aanwezig om afspraken te maken.
Afspraken kunnen telefonisch, via de mail of via Facebook gemaakt worden.
Natuurlijk blijven we ook bezorgen en kunnen bestellingen aan de deur afgehaald worden.
Heb je een specifieke wens of wil je 'ouderwets' door de cd- en vinyl bakken struinen horen we het graag!
Tot snel!
---
VERWACHT VRIJDAG 16 APRIL:
AVISHAI COHEN – Two Roses (2lp/cd) 24,95/17,95
BENNY SINGS – Music (lp/cd) 24,95/15,95
BOB MOULD – Distortion (7lp/4cd/2lp/2cd) 199,95/44,95/39,95/12,95
CANNIBAL CORPSE – Violence Unimagined (lp/cd) 22,95/16,95
DANIEL LANOIS – Heavy Sun (cd) 20,95
DELGRES – 4:00am (lp/cd) 27,95/17,95
ERIC CHURCH – Heart (lp/cd) 27,95/16,95
ESCAPE THE FATE – Chemical Warfare (lp/cd) 24,95/18,95
GOLDIE – Timeless (3cd) 24,95
GRETA VAN FLEET – Battle at Garden's Gate (2lp/cd) 39,95/18,95
HAWKWIND – Palace Springs =Expanded Edition= (2cd) 22,95
IMELDA MAY – 11 Past the Hour (lp/cd) 27,95/18,95
IVY LEAGUE – This is the Ivy League/Sounds of the Ivy League (2cd) 18,95
JB MEIJERS – Beginning and Everything Before (lp/cd) 22,95/16,95
JELLO BIAFRA & THE GUANTANAMO SCHOOL OF MEDICINE – Tea Party Revenge Porn (lp/cd) 27,95/18,95
JETHRO TULL – A (3cd+3dvd) 44,95
JON HOPKINS – Insides (lp/cd) 27,95/16,95
LION'S DAUGHTER – Skin Show (lp/cd) 34,95/18,95
LIQUID TENSION EXPERIMENT – Lte3 (3lp+2cd+blu-ray/2lp+cd/2cd+blu-ray/2cd) 99,95/34,95/44,95/18,95
LONDON GRAMMAR – Californian Soil (lp/cd) 27,95/18,95
LUCINDA WILLIAMS – Runnin' Down a Dream: a Tribute to Tom Petty (2lp/cd) 34,95/16,95
MARTY FRIEDMAN – Tokyo Jukebox 3 (2lp/cd) 27,95/18,95
MOTORPSYCHO – Kingdom of Oblivion (2lp/cd) 39,95/18,95
NORAH JONES – Til We Meet Again (2lp/cd) 32,95/16,95
OFFSPRING – Let the Bad Times Roll (lp/cd) 24,95/16,95
PINEAPPLE THIEF – Soord Sessions Volumes 1-4 (4cd) 79,95
PORCUPINE TREE – Octane Twisted (4lp/2cd+dvd) 89,95/15,95
RIVAL SONS – Before the Fire (cd) 15,95
SAMBA TOURE – Binga (cd) 18,95
SILVER SYNTHETIC – Silver Synthetic (lp/cd) 22,95/18,95
SVEN HAMMOND – Sphere (lp/cd) 22,95/16,95
TAME IMPALA – Innerspeaker =10th Anniversary= (4lp) 54,95
TAU CROSS – Pillar of Fire (2lp/cd) 34,95/15,95
TOM PETTY – Finding Wildflowers (cd) 18,95
WHILE SHE SLEEPS – Sleeps Society (lp/cd) 22,95/16,95
WILLIAM THE CONQUEROR – Maverick Thinker (lp/cd) 24,95/16,95
VINYL REISSUES:
ANNE BRIGGS – Time Has Come (lp) 29,95
BERT JANSCH – Crimson Moon (lp) 29,95
PRETTY RECKLESS – Going To Hell (lp) 24,95
STEVE HARLEY & COCKNEY REBEL – Best Years (2lp) 29,95
NIEUW IN HUIS:
BULL – Discover Effortless Living (lp/cd) 22,95/16,95
CHEAP TRICK – In Another World (cd) 18,95
DRY CLEANING – New Long Legs (lp/cd) 22,95/16,95
FLEETWOOD MAC – Live (2lp+7"+3cd) 99,95
FLYTE – This Really Going To Hurt (lp/cd) 27,95/16,95
FRATELLIS – Half Drunk Under a Full Moon (lp/cd) 27,95/16,95
GODSPEED, YOU BLACK EMPEROR – G_d's Pee at State's End (2lp/cd) 34,95/17,95
LA FEMME – Paradigmes (2lp/cd) 27,95/17,95
LONEY DEAR – A Lantern and a Bell (lp/cd) 22,95/15,95
LYNYRD SKYNYRD – Live at Knebworth '76 (2lp+dvd/cd+blu-ray/cd+dvd) 29,95/27,95/22,95
MEAT LOAF – Blind Before I Stop =reissue= (cd) 9,95
MOUNTAIN GOATS – Songs For Pierre Chuvin (lp/cd) 24,95/15,95
NICK WATERHOUSE – Promenade Blue (cd) 18,95
SUN KIL MOON – Welcome To Sparks, Nevada (2cd) 16,95
METAL/PROG/PUNK:
DAMNED – Punk Oddities & Rare Tracks 1977-1982 (lp/cd) 34,95/18,95
JEAN-MICHEL JARRE – Amazonia (2lp/cd) 37,95/17,95
NAD SYLVAN – Spiritus Mundi (2lp/cd) 32,95/18,95
PRIMAL FEAR – I Will be Gone =ep featuring Tarja= (12"/cd) 12,95/6,95
HIP-HOP/DANCE/ELECTRONISCH:
MADLIB – Sound Ancestors (lp/cd) 32,95/16,95
ORB – Abolition of the Royal Familia =guillotine mixes= (2lp/cd) (2lp/cd) 27,95/16,95
TOURIST LEMC – Niemandsland (2cd) 18,95
JAZZ:
BILLY COBHAM – A Funky Thide of Sings =reissue= (cd) 9,95
JASON MORAN & ARCHIE SHEPP – Le My People Go (2lp/cd) 27,95/16,95
PAT METHENY – Road To the Sun (2lp/cd) 29,95/19,95
SIXTIES/SEVENTIES:
JON SAVAGE =V/A= – Jon Savage's 1972-1976: All Our Times Have Come (2cd) 27,95
SEARCHERS – A & B Sides 1963 – 67 (cd) 16,95
SOUL/FUNK/R&B:
ARIANA GRANDE – Positions (lp) 29,95
DUA LIPA – Future Nostalgia: Moonlight Edition (2lp/cd) 29,95/18,95
BLUES/FOLK/AMERICANA:
BILL MACKAY & NATHAN BOWLES – Keys (lp/cd) 34,95/18,95
NEW MOON JELLY ROLL FREEDOM ROCKERS – Volume 2 (cd) 16,95
RHIANNON GIDDENS – They're Calling Me Home (cd) 18,95
RYLEY WALKER – Course in Fable (cd) 14,95
STURGILL SIMPSON – Cuttin' Grass: Vol. 2 (cd) 15,95
REGGAE/WORLD:
BALLAKE SISSOKO – Djourou (lp/cd) 22,95/16,95
VINYL:
ALELA DIANE – Live at the Map Room (lp) 22,95
ART BLAKEY & THE JAZZ MESSENGERS – Moanin' (lp) 22,95
BUJU BANTON – Mr. Mention (lp) 19,95
DILLINGER ESCAPE PLAN – Ire Works (lp) 24,95/ Miss Machine (lp) 24,95
DOG EAT DOG – All Boro Kings (lp) 20,95
EAGLES – Eagles Live (2lp) 39,95/ Long Road Out of Eden (2lp) 34,95/ Millennium Concert (2lp) 34,95
GOLDEN EARRING – Live (2lp=coloured=) 24,95
HEPTONES – Good Life (lp )19,95
LAURIE ANDERSON – Big Science (lp) 24,95
OFFSPRING – Conspiracy of One (lp) 27,95
OZZY OSBOURNE – Blizzard of Ozz (lp=coloured= (lp) 24,95
RO-D-YS – Just Fancy (lp) 22,95
RYAN ADAMS – Easy Tiger (lp=coloured=) 29,95
TONY JOE WHITE – Tony Joe White (lp =coloured=) 22,95
TRAVIS – Good Feeling (lp) 27,95
VACCINES – What Did You Expect From the Vaccines (lp) 22,95