NIEUWSBRIEF 2 JUNI
---
RECORD STORE DAY 2021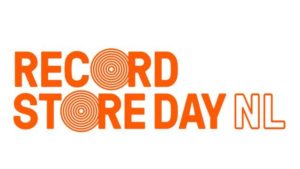 Zaterdag 12 juni is het tijd voor de eerste Record Store Day drop!
Vanaf 9:30 staan de exclusieve releases in de winkel en (als het weer het toelaat) zetten we een grote marktkraam voor de deur vol met lp's, cd's en boxen.
Helaas vinden er ook dit jaar geen instores plaats, maar de releases van onder andere Fontaines D.C., Tom Petty, Prince, the Doors, the Kinks en Notorious B.I.G. bezorgen ons ongetwijfeld een fantastische (eerste) Record Store Day (drop)!
Voor alle releases van 12 juni en 17 juli kun je hier terecht.
---
VERWACHT VRIJDAG 4 JUNI:
AAFKE ROMEIJN – Godzilla (cd) 18,95
ALBOROSIE – For the Culture (lp/cd) 18,95/16,95
AVALANCHES – Since I Left You =20th Anniversary= (2cd) 18,95
BAZART – Onderweg (lp/cd) 27,95/17,95
BILLY GIBBONS – Hardware (lp/cd) 27,95/16,95
BLACK MIDI – Cavalcade (lp/cd) 24,95/16,95
CABARET VOLTAIRE – Bn9drone (2lp/cd) 29,95/17,95
COUNTING CROWS – Butter Miracle Suite One (lp) 24,95
CROWDED HOUSE – Dreamers Are Waiting (lp/cd) 27,95/16,95
CZARFACE & Mf Doom (lp/cd) 34,95/16,95
DATSUS – Eye To Eye (lp/cd) 19,95/16,95
DECAPITATED – First Damned (lp/cd) 27,95/18,95
DOBET GNAHORE – Couleur (cd) 16,95
FLOTSAM AND JETSAM – Blood in the Water (lp/cd) 34,95/18,95
GARY LOUIS – Jump For Joy (lp/cd) 24,95/14,95
GEORGIE FAME – Complete Live Broadcasts (2cd) 18,95
GREENTEA PENG – Man Made (2lp/cd) 37,95/16,95
JAMES – All the Colours of You (2lp/cd) 27,95/16,95
KANSAS – Point of Know Return: Live & Beyond (3lp+2cd/2cd) 54,95/24,95
LIZ PHAIR – Soberish (lp/cd) 29,95/16,95
MIKE COOLEY, Patterson Hood, Jason Isbell – Live at the Shoals Theatre, June 15, 2014 (4lp/2cd) 64,95/22,95
MIRIAM MAKEEBA – Keep Me in Mind (lp/cd) 24,95/14,95
NIGHT BEATS – Outlaw R&B (lp/cd) 24,95/16,95
NILS FRAHM – Graz (lp/cd) 34,95/18,95
NOIR DESIR – Debranche (cd) 16,95
PAUL GILBERT – Werewolves of Portland (lp/cd) 24,95/18,95
QUINN SULLIVAN – Wide Awake (lp/cd) 27,95/18,95
RED FANG – Arrows (lp/cd) 24,95/18,95
RESIDENTS – Gingerbread Man =reissue= (lp/3cd) 34,95/24,95
RISE AGAINST – Nowhere Generation (cd) 16,95
ROBERT FINLEY – Sharecropper's Son (lp/cd) 24,95/16,95
ROSTAM – Changephobia (lp/cd) 27,95/15,95
SAN HOLO – Bb U Ok? (2lp/cd) 29,95/17,95
SHARON VAN ETTEN – Epic Ten (2lp/2cd) 34,95/16,95
SQUAREPUSHER – Feed Me Weird Things (2lp+10"/cd) 29,95/17,95
TYGERS OF PAN TANG – Majors & Minors (lp/cd) 34,95/20,95
V/A – Caught Beneath the Landslide (2lp/4cd) 34,95/32,95
V/A – Fire Over Babylon: Dread, Peace and Conscious Sounds at Studio One (2lp/cd) 34,95/20,95
V/A – Hurdy Gurdy Songs (cd) 18,95
V/A – Stop the War =Kent= (cd) 15,95
V/A – Ultimate Rock & New Wave (5cd) 8,95
V/A – You Gave Me Reason To Live =Kent= (cd) 15,95
WHITE MOTH BLACK BUTTERFLY – Cost of Dreaming (lp/cd) 29,95/15,95
WOLF ALICE – Blue Weekend (lp/cd) 29,95/16,95
VINYL REISSUES:
ANOUK – Sad Singalong Songs (lp) 22,95
BILLY TALENT – Hits (2lp) 24,95
GEORGIE FAME – Rhythm & Blues at the BBC 1965 (lp) 29,95
NEW MOON JELLY ROLL – Volume 1 & 2 (2lp) 29,95
TONY JOE WHITE – Smoke From the Chimney (lp) 24,95
NIEUW IN HUIS:
ALEX CHILTON AND HI RHYTHM SECTION – Boogie Shoes: Live on Beale Street (lp/cd) 29,95/21,95
ALLISON RUSSELL – Outside Child (lp/cd) 29,95/16,95
ARNO – Vivre (Parce Que – La Collection) (lp/cd) 24,95/18,95
BERTOLF – Happy in Hindsight (lp/cd) 24,95/16,95
BILLIE MARTEN – Flora Fauna (lp=coloured=/lp/cd) 24,95/22,95/16,95
BLACK KEYS – Delta Kream (2lp/cd) 27,95/17,95
CHILLS – Scatterbrain (lp=coloured=/cd) 27,95/17,95
COLDPLAY – Higher Power (cd-s) 6,95
DAVID BOWIE – Width of a Circle (cd+boek) 24,95
DAVID GRAY – Skellig (2lp/cd) 22,95/15,95
DINAND – Luck of Birth (2lp=coloured/cd) 24,95/18,95
DOUWE BOB – Born To Win, Born To Lose (lp/cd) 22,95/17,95
GARY NUMAN – Intruder (2lp/cd=deluxe=/cd) 37,95/20,95/17,95
GRUFF RHYS – Seeking New Gods (lp/cd) 29,95/15,95
JOHN HIATT – Leftover Feelings (lp/cd) 22,95/16,95
JON ALLEN – …Meanwhile (lp/cd) 18,95/16,95
KING GIZZARD & THE LIZARD WIZARD – L.W. (lp/cd) 24,95/16,95
LAMBCHOP – Showtunes (lp=coloured=/lp/cd) 24,95/22,95/16,95
LORD HURON – Long Lost (cd) 16,95
MEINDERT TALMA – Minna (lp/cd) 22,95/16,95
MORCHEEBA – Blackest Blue (lp/cd) 22,95/15,95
MY BLOODY VALENTINE – Ep's 1988-1991 and Rare Tracks (2cd) 17,95/ Isn't Anything (lp=coloured/lp/cd) 24,95/22,95/16,95/Loveless (lp=coloured=/lp/2cd) 24,95/22,95/17,95/ Mbv (lp/cd) 22,95/16,95
MYLES KENNEDY – Ides of March (2lp/cd) 32,95/16,95
NEW ORDER – Education, Entertainment, Recreation (3lp/2cd) 79,95/19,95
PAUL WELLER – Fat Pop Volume 1 (lp/3cd/cd) 29,95/22,95/18,95
PINK – All I Know So Far (cd) 18,95
REIGNING SOUND – Little More Time With Reigning Sound (lp/cd) 24,95/15,95
RY X – Live From the Royal Albert Hall (2lp) 37,95
SAM & JULIA – Something Somewhere (lp/cd) 19,95/14,95
SQUID – Bright Green Field (2lp/cd) 24,95/16,95
STEVE MILLER BAND – Live!: Breaking Ground August 3, 1977 (2lp/cd) 29,95/16,95
ST. VINCENT – Daddy's Home (lp/cd) 22,95/16,95
TEENAGE FANCLUB – Endless Arcade (lp/cd) 27,95/16,95
T.N.T. – T.n.t. =reissue= (cd) 9,95
TONY JOE WHITE – Smoke From the Chimney (cd) 16,95
TWENTY ONE PILOTS – Scaled and Icy (cd) 18,95
V/A – Caught Beneath the Landslide (2lp/4cd) 34,95/32,95
METAL/PROG/PUNK:
BLACKBERRY SMOKE – You Hear Georgia (2lp/cd) 37,95/15,95
CALIBAN – Zeitgeist (lp+cd/cd) 22,95/18,95
CANDLEMASS – Green Valley 'Live' (2lp/2cd)
FROST* – Day and Age (2lp+cd/cd) 34,95/18,95
LINDEMANN – 2lp/blu-ray+cd) 34,95/27,95
MARILLION – With Friends at St. David's (3lp/2cd) 39,95/18,95
MONOLITH DEATHCULT – V3: Vernedering (lp/cd) 29,95/21,95
MONSTER MAGNET – A Better Dystopia (2lp/cd) 29,95/17,95
TAU CROSS – Pillar of Fire (2lp/cd) 34,95/15,95
VOLA – Witness (lp/cd) 27,95/18,95
HIP-HOP/DANCE/ELECTRONISCH:
EMINEM – Music To Be Murdered By: Side B (4lp) 64,95
JON HOPKINS – Insides (lp/cd) 27,95/16,95
KUBUS & STICKS – Het Mooiste Komt Nu (lp) 22,95
MOBY – Reprise (2lp/cd) 32,95/18,95
OSDORP POSSE – Roffer Dan Ooit/Vlijmscherp (2lp) 24,95
SEDIBUS – Heavens =Orb= (lp/cd) 24,95/16,95
JAZZ:
ALFA MIST – Bring Backs (cd) 17,95
AVISHAI COHEN – Two Roses (2lp/cd) 24,95/17,95
STUFF. – T(H)Reats (lp/cd) 27,95/17,95
V/A – Impulse Records: Music, Message and the Moment (2cd) 22,95
V/A – Led Zeppelin in Jazz (lp/cd) 20,95/18,95
SIXTIES/SEVENTIES:
CROSBY, STILLS, NASH & YOUNG – Déjà Vu (lp+4cd) 79,95
IVY LEAGUE – This is the Ivy League/Sounds of the Ivy League (2cd) 18,95
JON SAVAGE =V/A= – Jon Savage's 1972-1976: All Our Times Have Come (2cd) 27,95
SOUL/FUNK/R&B:
AMY WINEHOUSE – At the BBC (3lp/3cd) 39,95/24,95
ARIANA GRANDE – Positions (lp) 29,95
BLUES/FOLK/AMERICANA:
GARY MOORE – How Blue Can You Get (lp/cd) 27,95/22,95
IRON & WINE – Archive Series Vol.5: Tallahassee (lp/cd) 24,95/17,95
JOHN LEE HOOKER – Best of the Boogie Man (lp/2cd) 22,95/18,95
LUCINDA WILLIAMS – Runnin' Down a Dream: a Tribute to Tom Petty (2lp/cd) 34,95/16,95
MICK FLEETWOOD & FRIENDS – Celebrate the Music of Peter Green and the Early Years of Fleetwood Mac (4lp+3cd/4lp/3cd/2cd) 129,95/64,95/24,95/16,95
WILLIE NELSON – Texas Willie (cd) 29,95
REGGAE/SKA/WORLD:
CULTURE – Children of Zion (3cd) 24,95
DELGRES – 4:00am (lp/cd) 27,95/17,95
MDOU MOCTAR – Afrique Victime (lp/cd) 22,95/16,95
NEVILLE STAPLE – Ska Au Go Go (lp/cd) 34,95/18,95
SAMBA TOURE – Binga (cd) 18,95
TOUMANI DIABATE AND THE LONDON SYMPHONY ORCHESTRA – Korolen (lp/cd) 34,95/18,95
V/A – Ultimate Reggae & Ska Legends (5cd) 8,95
VINYL:
ANE BRUN – It All Starts With One (2lp) 24,95/ Leave Me Breathless (lp) 22,95/ Rarities (2lp) 24,95
ANIMAL COLLECTIVE – Feels (2lp) 27,95/ Sung Tongs (2lp) 27,95
ANNA CALVI – Anna Calvi (lp) 24,95
ANTI-FLAG – Die For the Government (lp) 29,95
AUGUSTUS PABLO – Meets Lee Perry & the Wailers (lp) 24,95
BILLY TALENT – Afraid of Heights (2lp) 27,95
BLUE OYSTER CULT – Fire of Unknown Origin (lp=coloured=) 34,95
CHUCK BERRY – Berry is on Top (lp) 19,95
CUBY + BLIZZARDS – Live at Bellevue Assen (lp) 29,95
DAVID BOWIE – Man Who Sold the World (lp =picture disc=) 34,95
DESMOND DEKKER & THE SPECIALS – King of Kings (lp) 20,95
FRANK BLACK – Fast Man Raider Man (2lp=coloured=) 39,95/ Frank Black Pre-Pixies Demo Tapes (2lp=coloured=) 39,95/ Honeycomb (lp=coloured=) 27,95
HERMAN BROOD – Shpritsz (lp=coloured=) 21,95
LEE -SCRATCH- PERRY – Cloak & Dagger (lp) 21,95
LIVIN' BLUES – Wang Dang Doodle (lp) 24,95
RYAN ADAMS – Gold (lp) 34,95
TRAFFIC – John Barleycorn Must Die (lp) 22,95/ Low Spark of High Heeled Boys (lp) 22,95/ Mr. Fantasy (lp) 22,95/ Shoot Out at the Fantasy Factory (lp) 22,95/ Traffic (lp) 22,95/ When the Eagle Flies (lp) 22,95