NIEUWSBRIEF 9 JUNI
NIEUWSBRIEF VAN 9 JUNI
---
RECORD STORE DAY 2021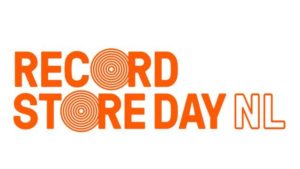 Aankomende zaterdag is de eerste Record Store Day drop en zoals beloofd hebben we niet alleen fantastische exclusieve releases maar zetten we ook een marktkraam buiten!
Er komt veel niet eerder verkocht tweedehands vinyl op de kraam en er zal een bak met nieuwe vinyl aanbiedingen komen te staan.
Zondag 20 juni is het natuurlijk ook Vaderdag, mocht je vader fan zijn van bijvoorbeeld Tom Petty, Prince, the Doros, the Kinks, Fontaines D.C. of Notorious B.I.G. is dit je kans om een exclusieve RSD release voor hem te bemachtigen!
Vanaf 9:30 staan we klaar zaterdag, tot dan!
---
VERWACHT VRIJDAG 11 JUNI:
AAFKE ROMEIJN – Godzilla (cd) 18,95
ALBOROSIE – For the Culture (lp/cd) 18,95/16,95
BAZART – Onderweg (lp/cd) 27,95/17,95
BLACK SABBATH – Sabotage (4lp+7"/4cd) 119,95/99,95
CABARET VOLTAIRE – Bn9drone (2lp/cd) 29,95/17,95
COUNTING CROWS – Butter Miracle Suite One (lp) 24,95
CZARFACE & Mf Doom (lp/cd) 34,95/16,95
DANNY ELFMAN – Big Mess (2lp/cd) 39,95/18,95
DATSUS – Eye To Eye (lp/cd) 19,95/16,95
DOBET GNAHORE – Couleur (cd) 16,95
FLOTSAM AND JETSAM – Blood in the Water (lp/cd) 34,95/18,95
GARBAGE – No Gods No Masters =reissue= (lp/2cd/cd) 37,95/20,95/17,95
GEORGIE FAME – Complete Live Broadcasts (2cd) 18,95
JOE BONAMMASA – Now Serving: Royal Tea Live From the Ryman (2lp/cd) 29,95/18,95
KISS – Off the Soundboard: Tokyo 2001 (2cd) 19,95
LIZ PHAIR – Soberish (lp/cd) 29,95/16,95
LUKAS NELSON & PROMISE OF THE REAL – A Few Stars Apart (lp/cd) 29,95/16,95
MAROON 5 – Jordi (cd=deluxe=/cd) 22,95/18,95
MIRIAM MAKEEBA – Keep Me in Mind (lp/cd) 24,95/14,95
MR. BUNGLE – Night They Came Home (cd+blu-ray/cd+dvd) 24,95/22,95
NIGHT BEATS – Outlaw R&B (lp/cd) 24,95/16,95
NILS FRAHM – Graz (lp/cd) 34,95/18,95
NOEL GALLAGHER'S HIGH FLYING BIRDS – Back the Way We Came: Vol.1 2011-2021 (4lp+7"+2cd/2lp/3cd/2cd) 109,95/37,95/18,95/14,95
PORTUGAL THE MAN – Oregon City Sessions (2lp/2cd) 34,95/18,95
NOIR DESIR – Debranche (cd) 16,95
ROSTAM – Changephobia (lp/cd) 27,95/15,95
RYAN ADAMS – Big Colors (cd) 18,95
SAN HOLO – Bb U Ok? (2lp/cd) 29,95/17,95
SHARON VAN ETTEN – Epic Ten (2lp/2cd) 34,95/16,95
SLEATER-KINNEY – Path of Wellness (lp/cd) 29,95/16,95
TONY JOE WHITE – Smoke From the Chimney (lp) 24,95
TRAFFIC – Last Great Traffic Jam (2cd) 17,95
TYGERS OF PAN TANG – Majors & Minors (lp/cd) 34,95/20,95
V/A – Caught Beneath the Landslide (2lp/4cd) 34,95/32,95
WHITE MOTH BLACK BUTTERFLY – Cost of Dreaming (lp/cd) 29,95/15,95
VINYL REISSUES:
DEF LEPPARD – Songs From the Sparkle Lounge (lp) 22,95/ X (lp) 22,95/ Yeah! (2lp) 29,95
PETE MURRAY – See the Sun (lp) 22,95
TIMBER TIMBRE – Creep On Creepin' On (lp) 27,95/ Hot Dreams (lp) 27,95/ Timber Timbre (lp) 27,95
WILLIE NELSON – Heroes (2lp) 27,95
NIEUW IN HUIS:
BERTOLF – Happy in Hindsight (lp/cd) 24,95/16,95
BILLY GIBBONS – Hardware (lp/cd) 27,95/16,95
BLACK MIDI – Cavalcade (lp/cd) 24,95/16,95
CROWDED HOUSE – Dreamers Are Waiting (lp/cd) 27,95/16,95
DAVID BOWIE – Width of a Circle (cd+boek) 24,95
DOUWE BOB – Born To Win, Born To Lose (lp/cd) 22,95/17,95
GREENTEA PENG – Man Made (2lp/cd) 37,95/16,95
JAMES – All the Colours of You (2lp/cd) 27,95/16,95
KING GIZZARD & THE LIZARD WIZARD – L.W. (lp/cd) 24,95/16,95
LAMBCHOP – Showtunes (lp=coloured=/lp/cd) 24,95/22,95/16,95
MY BLOODY VALENTINE – Ep's 1988-1991 and Rare Tracks (2cd) 17,95/ Isn't Anything (lp=coloured/lp/cd) 24,95/22,95/16,95/Loveless (lp=coloured=/lp/2cd) 24,95/22,95/17,95/ Mbv (lp/cd) 22,95/16,95
REIGNING SOUND – Little More Time With Reigning Sound (lp/cd) 24,95/15,95
SAM & JULIA – Something Somewhere (lp/cd) 19,95/14,95
SQUAREPUSHER – Feed Me Weird Things (2lp+10"/cd) 29,95/17,95
SQUID – Bright Green Field (2lp/cd) 24,95/16,95
T.N.T. – T.n.t. =reissue= (cd) 9,95
TWENTY ONE PILOTS – Scaled and Icy (cd) 18,95
V/A – Ultimate Rock & New Wave (5cd) 8,95
WOLF ALICE – Blue Weekend (lp/cd) 29,95/16,95
METAL/PROG/PUNK:
BLACKBERRY SMOKE – You Hear Georgia (2lp/cd) 37,95/15,95
DECAPITATED – First Damned (lp/cd) 27,95/18,95
FROST* – Day and Age (2lp+cd/cd) 34,95/18,95
KANSAS – Point of Know Return: Live & Beyond (3lp+2cd/2cd) 54,95/24,95
LINDEMANN – 2lp/blu-ray+cd) 34,95/27,95
MARILLION – With Friends at St. David's (3lp/2cd) 39,95/18,95
MONSTER MAGNET – A Better Dystopia (2lp/cd) 29,95/17,95
PAUL GILBERT – Werewolves of Portland (lp/cd) 24,95/18,95
RED FANG – Arrows (lp/cd) 24,95/18,95
RISE AGAINST – Nowhere Generation (cd) 16,95
TAU CROSS – Pillar of Fire (2lp/cd) 34,95/15,95
HIP-HOP/DANCE/ELECTRONISCH:
AVALANCHES – Since I Left You =20th Anniversary= (2cd) 18,95
JON HOPKINS – Insides (lp/cd) 27,95/16,95
KUBUS & STICKS – Het Mooiste Komt Nu (lp) 22,95
MOBY – Reprise (2lp/cd) 32,95/18,95
OSDORP POSSE – Roffer Dan Ooit/Vlijmscherp (2lp) 24,95
SEDIBUS – Heavens =Orb= (lp/cd) 24,95/16,95
JAZZ:
ALFA MIST – Bring Backs (cd) 17,95
AVISHAI COHEN – Two Roses (2lp/cd) 24,95/17,95
STUFF. – T(H)Reats (lp/cd) 27,95/17,95
V/A – Impulse Records: Music, Message and the Moment (2cd) 22,95
V/A – Led Zeppelin in Jazz (lp/cd) 20,95/18,95
SIXTIES/SEVENTIES:
IVY LEAGUE – This is the Ivy League/Sounds of the Ivy League (2cd) 18,95
JON SAVAGE =V/A= – Jon Savage's 1972-1976: All Our Times Have Come (2cd) 27,95
V/A – Hurdy Gurdy Songs (cd) 18,95
SOUL/FUNK/R&B:
AMY WINEHOUSE – At the BBC (3lp/3cd) 39,95/24,95
ARIANA GRANDE – Positions (lp) 29,95
ROBERT FINLEY – Sharecropper's Son (lp/cd) 24,95/16,95
V/A – Stop the War =Kent= (cd) 15,95
V/A – You Gave Me Reason To Live =Kent= (cd) 15,95
BLUES/FOLK/AMERICANA:
GARY LOURIS – Jump For Joy =Jayhawks= (lp/cd) 24,95/14,95
GARY MOORE – How Blue Can You Get (lp/cd) 27,95/22,95
LUCINDA WILLIAMS – Runnin' Down a Dream: a Tribute to Tom Petty (2lp/cd) 34,95/16,95
MICK FLEETWOOD & FRIENDS – Celebrate the Music of Peter Green and the Early Years of Fleetwood Mac (4lp+3cd/4lp/3cd/2cd) 129,95/64,95/24,95/16,95
MIKE COOLEY, Patterson Hood, Jason Isbell – Live at the Shoals Theatre, June 15, 2014 (4lp/2cd) 64,95/22,95
QUINN SULLIVAN – Wide Awake (lp/cd) 27,95/18,95
REGGAE/SKA/WORLD:
DELGRES – 4:00am (lp/cd) 27,95/17,95
MDOU MOCTAR – Afrique Victime (lp/cd) 22,95/16,95
SAMBA TOURE – Binga (cd) 18,95
V/A – Fire Over Babylon: Dread, Peace and Conscious Sounds at Studio One (2lp/cd) 34,95/20,95
V/A – Ultimate Reggae & Ska Legends (5cd) 8,95
VINYL:
ANIMAL COLLECTIVE – Feels (2lp) 27,95/ Sung Tongs (2lp) 27,95
ANOUK – Sad Singalong Songs (lp) 22,95
BILLY TALENT – Hits (2lp) 24,95
DAVID BOWIE – Man Who Sold the World (lp =picture disc=) 34,95
GEORGIE FAME – Rhythm & Blues at the BBC 1965 (lp) 29,95
NEW MOON JELLY ROLL – Volume 1 & 2 (2lp) 29,95
RYAN ADAMS – Gold (lp) 34,95
TONY JOE WHITE – Smoke From the Chimney (lp) 24,95