NIEUWSBRIEF 7 JULI
NIEUWSBRIEF VAN 7 JULI
---
RECORD STORE DAY 2021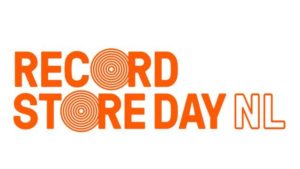 Zaterdag 17 juli is het tijd voor de tweede RSD drop!
Met releases van onder andere releases Bob Dylan, Fleet Foxes, Pearl Jam, the Rolling Stones en het tweede deel van verzamelaar Behind the Dykes!
Ook op 17 juli staat er een kraam voor de deur met nog meer fantastische tweedehands lp's, cd's, canvassen en boxen!
Wij kijken er nu al naar uit!
---
VERWACHT VRIJDAG 9 JULI:
ANNE SOLDAAT – Facts & Fears (lp/cd) 24,95/16,95
BORN OF OSIRIS – Angel or Alien (cd) 14,95
FLATLANDERS – Treasure of Love (cd) 14,95
HISS GOLDEN MESSENGER – Quietly Blowing It (lp=coloured=/lp/cd) 29,95/24,95/15,95
IGGY POP – New Values =reissue= (cd) 9,95
INHALER – It Won't Always Be Like This (lp/cd) 27,95/15,95
MAYHEM – Atavistic Black Disorder (lp/cd) 27,95/14,95
MIRIAM MAKEBA – Keep Me in Mind (lp/cd) 24,95/14,95
MUSE – Origin of Anniversary Remixx (2lp) 29,95
NIGHT BEATS – Outlaw R&B (lp/cd) 24,95/16,95
NILS FRAHM – Graz (lp/cd) 34,95/18,95
ROLLING STONES – A Bigger Bang (2cd+2blu-ray/2cd+2dvd/3lp=coloured=3lp/2cd+blu-ray/2cd+dvd) 54,95/49,95/52,95/49,95/32,95/29,95
ROWWEN HEZE – Onderaan Beginne (lp/cd) 22,95/15,95
SNAPPED ANKLES – Forest of Your Problems (lp/cd) 22,95/17,95
SNELLE – Lars (lp) 29,95
TOM ODELL – Monsters (lp/cd) 24,95/18,95
TYGERS OF PAN TANG – Majors & Minors (lp/cd) 34,95/20,95
WALLFLOWERS – Exit Wounds =Zoon van Bob Dylan= (lp/cd) 27,95/17,95
VINYL REISSUES:
GOLDEN EARRING – Switch (lp) 22,95
MILES DAVIS – Kind of Blue (lp=coloured=) 24,95
NADA SURF – High/Low (lp) 24,95
NIEUW IN HUIS:
BLACK MAGIC SIX – Choose Death (lp/cd) 29,95/16,95
BOBBY GILLESPIE & JEHNNY BETH – Utopian Ashes (lp/cd) 22,95/18,95
CORY HANSON – Pale Horse Rider (lp/cd) 29,95/16,95
COUNTING CROWS – Butter Miracle Suite One (lp) 24,95
FLEETWOOD MAC – Live (2lp/3cd) 34,95/19,95
FRANK ZAPPA – Zappa '88: the Last U.s. Show (4lp/2cd) 69,95/18,95
JACK SAVORETTI – Europiana (lp/cd) 29,95/16,95
JOHN GRANT – Boy From Michigan (2lp/cd) 27,95/17,95
JONI MITCHELL – Reprise Albums 1968-1971 (4lp/4cd) 159,95/34,95
KILLING JOKE – Pylon =reissue= (3lp/2cd) 39,95/18,95
LIZ PHAIR – Soberish (lp/cd) 29,95/16,95
LONELADY – Former Things (lp/cd) 24,95/16,95
LUCY DACUS – Home Video (lp/cd) 24,95/16,95
MOODY BLUES – Live at Montreux 1991 (cd+dvd) 17,95
MOUNTAIN GOATS – Dark in Here (2lp/cd) 29,95/15,95
NICK CAVE & WARREN ELLIS – Carnage (lp/cd) 27,95/16,95
NOEL GALLAGHER'S HIGH FLYING BIRDS – Back the Way We Came: Vol.1 2011-2021 (4lp+7"+2cd/2lp/3cd/2cd) 109,95/37,95/18,95/14,95
P.J. HARVEY – White Chalk =demos= (lp/cd) 24,95/16,95
ROSTAM – Changephobia (lp/cd) 27,95/15,95
TOTO – With a Little Help From My Friends (2lp/2cd) 29,95/18,95
V/A – Back To the Basics: the Chips Moman Songbook (cd) 18,95
V/A – Greatest Ever Decade: 80's (4cd) 8,95
V/A – Rockets of Love! Power Pop Gems From the 70's, 80's, 90's (cd) 18,95
VACCINES – Live From London, England =reissue= (cd) 9,95
WILLIAM FITZSIMMONS – Ready the Astronaut (lp+cd/cd) 21,95/15,95
METAL/PROG/PUNK:
AMENRA – De Doorn (2lp/cd) 37,95/18,95
AT THE GATES – Nightmare of Being (2lp+3cd/2lp/2cd/cd) 89,95/27,95/24,95/18,95
DARKTHRONE – Eternal Hails (lp/cd) 27,95/15,95
DEVIN TOWNSEND – Devolution Series: Galactic Quarantine (3lp/2cd) 34,95/24,95
DREAM THEATER – Lost Not Forgotten Archives: Images and Words, Live in Japan 2017 (3lp=coloured=/3lp/cd) 34,95/29,95/17,95
FEAR FACTORY – Aggression Continuum (cd) 18,95
HELLOWEEN – Helloween (2lp/2cd) 34,95/22,95
INTERRUPTERS – Live in Tokyo (lp/cd) 27,95/16,95
KING'S X – Gretchen Goes To Nebraska =reissue= (cd) 9,95
LACUNA COIL – Live From the Apocalypse (2lp+dvd/cd+dvd) 34,95/18,95
MOTORHEAD – No Sleep 'Til Hammersmith (3lp/4cd/2cd) 64,95/64,95/18,95
QUEENSRYCHE – Empire =reissue= (3cd+dvd/2lp/2cd) 64,95/29,95/22,95) Operation: Mindcrime (4cd+dvd/2lp/2cd) 64,95/29,95/22,95
HIP-HOP/DANCE/ELECTRONISCH:
BODYCOUNT – Smoke Out Presents (cd+dvd) 16,95
CZARFACE & Mf Doom (lp/cd) 34,95/16,95
GOLDIE – Timeless (3cd) 22,95
MOBY – Reprise (2lp/cd) 32,95/18,95
SQUAREPUSHER – Feed Me Weird Things (2lp+10"/cd) 29,95/17,95
JAZZ:
BILL EVANS – On a Friday Evening (2lp/cd) 32,95/16,95
MILES DAVIS – Merci, Miles! Live at Vienne (2lp/2cd) 39,95/19,95
PACO DE LUCIA & JOHN MCLAUGHLIN – Live at Montreux 1987 (2cd+dvd) 22,95
V/A – Impulse Records: Music, Message and the Moment (2cd) 22,95
SIXTIES/SEVENTIES:
FRED NEIL – Tear Down the Walls & Bleeker and Macdougal (cd) 9,95
GEORGIE FAME – Complete Live Broadcasts (2cd) 18,95
V/A – Good as Gold: Artefacts of the Apple Era 1967-1975 (5cd) 54,95
V/A – Hurdy Gurdy Songs (cd) 18,95
YARDBIRDS – Roger the Engineer (2lp+3cd+7") 109,95
SOUL/FUNK/R&B:
LAURA MVULA – Pink Noise (lp/cd) 24,95/18,95
NINA SIMONE – Montreux Years (2lp/2cd) 34,95/19,95
ROBERT FINLEY – Sharecropper's Son (lp/cd) 24,95/16,95
V/A – Stop the War =Kent= (cd) 15,95
V/A – You Gave Me Reason To Live =Kent= (cd) 15,95
BLUES/FOLK/AMERICANA:
AMY HELM – What the Flood Leaves Behind (lp/cd) 27,95/18,95
CEDRIC BURNSIDE – I Be Trying (cd) 15,95
ETTA JAMES – Montreux Years (2lp/2cd) 29,95/19,95
GARY LOURIS – Jump For Joy =Jayhawks= (lp/cd) 24,95/14,95
MIKE COOLEY, Patterson Hood, Jason Isbell – Live at the Shoals Theatre, June 15, 2014 (4lp/2cd) 64,95/22,95
ROSE CITY BAND – Earth Trip (lp/cd) 29,95/17,95
RYAN ADAMS – Big Colors (cd) 18,95
TONY JOE WHITE – Smoke From the Chimney (lp) 24,95
REGGAE/SKA/WORLD:
ALBOROSIE – For the Culture (lp/cd) 18,95/16,95
MDOU MOCTAR – Afrique Victime (lp/cd) 22,95/16,95
UB40 – Bigga Baggariddm (cd) 16,95
V/A – Fire Over Babylon: Dread, Peace and Conscious Sounds at Studio One (2lp/cd) 34,95/20,95
VINYL:
ANOUK – Queen For a Day (lp) 22,95
BILLY TALENT – Dead Silence (2lp) 29,95
GODFLESH – Hymns (2lp) 27,95
HERMAN BROOD – My Way: the Hits (2lp) 29,95
MADNESS – Rise & Fall (lp) 24,95
MORBID ANGEL – Blessed Are the Sick (lp) 20,95
LORNA SHORE – Flesh Coffin (lp+cd) 27,95
P.J. Harvey – White Chalk (lp) 24,95
VACCINES – What Did You Expect From the Vaccines (lp) 24,95