DE MEDEWERKERS VAN PLATENHUIS 'T OOR WENSEN IEDEREEN EEN FIJNE KERST!
---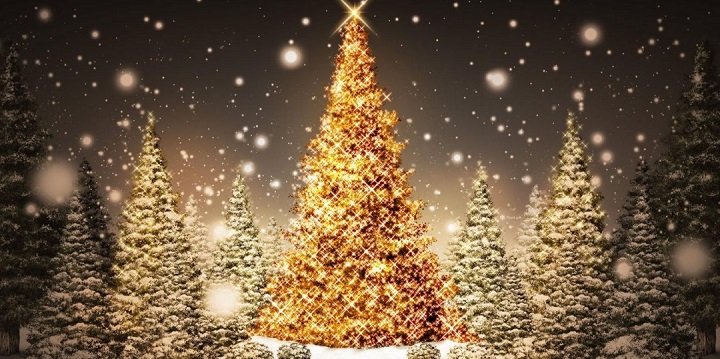 ---
LOCKDOWN
Beste muziekliefhebbers,
Daar gaan we weer! De nieuwe lockdown is een feit.
Maar…. van dinsdag tot en met vrijdag zijn wij van Platenhuis 't OOR van 10.00 – 17.00 uur in de winkel aanwezig voor jouw bestellingen.
Je kunt ons bellen 035 – 6216579, een bericht sturen via FB of een mail *protected email* om door te geven wat jij wilt bestellen.
Je kunt het aan de deur afhalen. Cash of pin.
Verder bieden wij de mogelijkheid om het thuis (let wel: hier in de buurt) te laten bezorgen. Dit geldt voor bestellingen van 50 Euro en meer.
Zo gaan we het voorlopig even doen.
We kijken uit naar je bestelling!
---
VERWACHT VRIJDAG 24 DECEMBER:
DURY, BAXTER – Mr. Maserati: the Best of (cd) 17,95
ELECTRIC PRUNES – Then Came the Dawn: Complete Recordings 1966-1969 (6cd) 79,95
EXODUS – Persona Non Grata (2lp/cd) 34,95/19,95
GRAY, NATHAN – Rebel Songs (lp/cd) 34,95/16,95
MORELLO, TOM – Atlas Underground Fire (cd) 16,95
NEW COOL COLLECTIVE – Yunikon (lp) 24,95
WILSON, STEVEN – Last Day of June (lp) 27,95
VINYL REISSUES:
DAFT PUNK – Discovery (2lp) 29,95
GATHERING – How To Measure a Planet (2lp) 29,95/ Nighttime Birds (lp) 27,95
NINA SIMONE – Little Girl Blue (lp) 24,95
---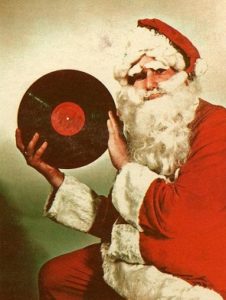 ---
HET LAATSTE OORDEEL
1. VIAGRA BOYS – Welfare Jazz (lp/cd) 22,95/15,95
2. SAMBA TOURE – Binga (cd) 18,95
3. ROBERT PLANT & ALISON KRAUSS – Raise The Roof (2lp/cd) 37,95/18,95
4. VALERIE JUNE – Moon and Stars (lp/cd) 27,95/16,95
5. SEDIBUS – Heavens (lp/cd) 24,95/16,95
6. FLEET FOXES – Shore (2lp/cd) 27,95/15,95
7. PARQUET COURTS – Sympathy For Life (lp/cd) 24,95/16,95
8. NOISES OF RUSSIA – The Sun Of The Dead
9. AARON LEE TASJAN – Tasjan! Tasjan! Tasjan! (lp/cd) 22,95/16,95
10. SUFJAN STEVENS & ANGELO DE AUGUSTINE – A Beginner's Mind (lp/cd) 27,95/16,95
TOP 10 VAN GERARD
1. ROBERT PLANT & ALISON KRAUSS – Raise the Roof (2lp/cd) 37,95/18,95
2. VIAGRA BOYS – Welfare Jazz (lp/cd) 22,95/15,95
3. AARON LEE TASJAN – Tasjan! Tasjan! Tasjan! (lp/cd) 22,95/16,95
4. V/A – I'll Be Your Mirror (2lp/cd) 34,95/16,95
5. SAMBA TOURE – Binga (cd) 18,95
6. SPECIALS – Protest Songs (lp/cd) 27,95/16,95
7. CORAL – Coral Island (2lp/2cd) 29,95/16,95
8. SAULT – Nine (lp/cd) 34,95/22,95
9. FLEET FOXES – The Shore (2lp/cd) 24,95/16,95
10. BLACK KEYS – Delta Kream (2lp/cd) 27,95/17,95
TOP 10 VAN JORN
1. VALERIE JUNE – Moon and Stars (lp/cd) 27,95/16,95
2. VIAGRA BOYS – Welfare Jazz (lp/cd) 22,95/15,95
3. SUFJAN STEVENS – A Beginners Mind (lp/cd) 27,95/16,95
4. FLEET FOXES – Shore (2lp/cd) 27,95/15,95
5. SAMBA TOURE – Binga (cd) 18,95
6. BIG RED MACHINE – How Long Do You Think It's Gonna Last? (2lp/cd) 29,95/15,95
7. CEDRIC BURNSIDE – I Be Trying (lp/cd) 27,95/15,95
8. NATHANIEL RATELIFF – Future (lp/cd) 27,95/18,95
9. CURTIS HARDING – If Words Were Flowers (lp/cd) 24,95/17,95
10. JOY CROOKES – Skin (lp/cd) 24,95/18,95
TOP 10 VAN BOB
1. SEDIBUS – Heavens (lp/cd) 24,95/16,95
2. NOISES OF RUSSIA – The Sun of the Dead
3. ULRICH SCHNAUSS & MARK PETERS – Destiny Waiving (lp/cd) 32,95/18,95
4. CABERET VOLTAIRE – Dekadrone/BN9Drone (2lp/cd) 29,95/17,95
5. DOMINGÆ – Æ (lp) 24,95
6. XORDOX – Omniverse (lp/cd) 34,95/24,95
7. ALEXIS MARSHALL – House of Lull.House of When (lp/cd) 32,95/16,95
8. SUNROOF – Electronic Music Improvisations Vol. 1 (lp/cd) 27,95/17,95
9. DIVIDE // DISSOLVE – Gas Lit (lp/cd) 29,95/16,95
10. LUSTMORD & KARIN PARK – Alter (lp/cd) 32,95/16,95
TOP 10 VAN ROOS
1. VIAGRA BOYS – Welfare Jazz (lp/cd) 22,95/15,95
2. PARQUET COURTS – Sympathy For Life (lp/cd) 24,95/16,95
3. WOLF ALICE – Blue Weekend (lp/cd) 29,95/16,95
4. DRY CLEANING – New Long Leg (lp/cd) 22,95/16,95
5. QUEENS' PLEASURE – Words To Live By, Suits To Die In (lp/cd) 24,95/16,95
6. GARBAGE – No Gods No Masters (lp/cd) 37,95/17,95
7. GOAT GIRL – On All Fours (2lp/cd) 29,95/16,95
8. HOOVERPHONIC – Hidden Stories (lp/cd) 27,95/18,95
9. SLEAFORD MODS – Spare Ribs (lp/cd) 24,95/15,95
10. GRUFF RHYS – Seeking New Gods (lp/cd) 29,95/15,95
---
NIEUW IN HUIS:
ABBA – Voyage (lp/cd) 34,95/18,95
ADELE – 30 (2lp/cd) 39,95/17,95
ALBARN, DAMON – Nearer the Fountain, More Pure the Stream Flows (lp/cd) 27,95/17,95
BLACK KEYS – El Camino (4cd) 34,95
BOWIE, DAVID – Brilliant Adventure (18lp/11cd) 439,94/109,95
ELBOW – Flying Dream 1 (lp/cd) 29,95/18,95
GOV'T MULE – Heavy Load Blues (2lp/2cd/cd) 32,95/22,95/16,95
IDLES – Crawler (lp/cd) 27,95/16,95
JONES, TOM – Surrounded By Time =deluxe= (2cd) 19,95
KENSINGTON – Unplugged (cd) 18,95
KING KRULE – You Heat Me UP, You Cool Me Down (2lp/cd) 29,95/16,95
LP – Churches (2lp/cd) 34,95/17,95
MELUA, KATIE – Acoustic Album No.8 (cd) 19,95
MITCHELL, JONI – Archives Box Vol.2 (5cd) 79,95
NADLER, MARISSA – Path of the Clouds (lp/cd) 27,95/17,95
NATION OF LANGUAGE – A Way Forward (lp/cd) 27,95/17,95
NIRVANA – Nevermind =30th Anniversary= (5cd+blu-ray/2lp/2cd) 119,95/37,95/18,95
PLANT, ROBERT & ALISON KRAUSS – Raise the Roof (2lp=coloured=/2lp/cd=deluxe=/cd) 44,95/37,95/20,95/18,95
QUEEN'S PLEASURE – Words To Live By, Suits To Die in lp) 24,95
RADIOHEAD – Kid a Mnesia (3lp/3cd) 49,95/19,95
RATELIFF, NATHANIEL & THE NIGHT SWEATS – Future (lp/cd) 27,95/18,95
R.E.M. – New Adventures in Hi-Fi (2lp/2cd) 44,95/27,95
SHEERAN, ED – Equals (=) (lp=coloured=/lp/cd) 27,95/22,95/18,95
SPRINGSTEEN, BRUCE – Legendary 1979 No Nukes Concert (2lp/2cd+blu-ray/2cd+dvd) 37,95/29,95/29,95
STEVENS, SUFJAN & ANGELO DE AUGUSTINE – Beginner's Mind (lp/cd) 27,95/16,95
TESKEY BROTHERS – Live at Hamer Hall (cd) 16,95
WAR ON DRUGS – I Don't Live Here Anymore (2lp/cd) 44,95/18,95
WATERBOYS – Magnificent Seven (5cd+dvd+boek/5cd+dvd) 109,95/44,95
WELLER, PAUL – An Orchestrated Songbook (2lp/cd) 37,95/16,95
YOUNG, NEIL – Barn (Lp+cd+blu-ray/lp/cd) 79,95/27,95/18,95
ZAPPA, FRANK – 200 Motels (6cd/2lp/2cd) 159,95/37,95/18,95
METAL/PROG/PUNK:
AIRBAG – A Day in the Studio (cd+dvd) 24,95
BEHEMOTH – In Absentia Dei (3lp/2cd+blu-ray/2cd) 44,95/39,95/22,95
BLACK LABEL SOCIETY – Doom Crew Inc. (2lp/cd) 49,95/16,95
DEEP PURPLE – Turning To Crime (2lp/cd=deluxe=/cd) 29,95/21,95/17,95
DREAM THEATER – A View From the Top of the World (2lp+2cd+blu-ray/2cd+blu-ray/2lp+cd/cd) 179,95/54,95/54,95/18,95
EAGLES OF DEATH METAL – Boots Electric Christmas (cd) 16,95
EPICA – Omega Alive (3lp+dvd+blu-ray/3lp=coloured=/3lp/2cd+dvd+blu-ray/2cd) 89,95/59,95/44,95/69,95/22,95
GREEN DAY – BBC Sessions (2lp/cd) 34,95/18,95
HYPOCRISY – Worship (2lp/cd) 34,95/19,95
LORNA SHORE – And I Return To Nothingness =ep= (cd) 9,95
MARDUK – World Funeral: Jaws of Hell MMIII (cd) 18,95
NINETEEN FOURTEEN – (2lp/cd) 32,95/17,95
NOLAN, CLIVE – Song of the Wildlands (cd) 18,95
RHAPSODY OF FIRE – Glory For Salvation (cd) 19,95
ROTH, DAVID LEE – Diamond Dave (lp/cd) 34,95/21,95
SODOM – M-16 (2lp/cd) 34,95/19,95
TEA PARTY – Blood Moon Rising (lp/cd) 27,95/18,95
UNLEASHED – No Sign of Life (lp/cd) 24,95/17,95
VOLBEAT – Servant of the Mind (2lp/2cd/cd) 34,95/22,95/18,95
WHITECHAPEL – Kin (lp) 34,95/18,95
HIP-HOP/DANCE/ELECTRONISCH:
AESOP ROCK X BLOCKHEAD – Garbology (2lp/cd) 34,95/16,95
FRAHM, NILS – Old Friends New Friends (2lp/cd) 39,95/22,95
KUBUS & STICKS – Het Mooiste Komt Nu (cd) 15,95
LONELY GUEST & TRICKY – Lonely Guest (lp) 20,95
NIGHTMARE ON WAX – Shout Out! To Freedom… (2lp/cd) 27,95/16,95
STIKSTOF – Familie Boven Alles (2lp/cd) 29,95/18,95
JAZZ:
BLAKEY, ART – First Flight To Tokyo: the Lost 1961 Recordings (2lp/2cd) 44,95/22,95
COLTRANE, JOHN – A Love Supreme: Live in Seattle (2lp/cd) 37,95/19,95
JONES, NORAH – I Dream of Christmas (lp/cd) 29,95/18,95
MAALOUF, IBRAHIM – First Noel (2lp/cd) 22,95/17,95
NEW COOL COLLECTIVE – Yunikkon (lp/cd) 24,95/16,95
PORTER, GREGORY – Still Rising (2cd=deluxe=/2cd) 22,95/19,95
SIXTIES/SEVENTIES:
BAND – Cahoots (lp/cd) 27,95/19,95
BEATLES – Let It Be (4lp+12"/5cd+blu-ray/lp/2cd/cd) 149,95/124,95/32,95/22,95/18,95
CAN – Live in Brighton 1975 (3lp/2cd) 39,95/17,95
CLARK, GENE – Collected (3lp/3cd) 37,95/18,95
DOORS – L.A. Woman =50th Anniversary= (3cd+lp) 79,95
HAWKWIND – Dust of Time (2cd) 21,95
SOUL/FUNK/R&B:
EARTH, WIND & FIRE – Their Ultimate Collection (lp) 19,95
HARDING, CURTIS – If Words Were Flowers (lp/cd) 24,95/17,95
SAULT – Nine (lp/cd) 34,95/22,95
WITHERS, BILL – His Ultimate Collection (lp) 19,95
BLUES/FOLK/AMERICANA:
BONAMASSA, JOE – Time Clocks (2lp/cd) 34,95/22,95
CASH, JOHNNY – Johnny Cash, At the Carousel Ballroom, April 24, 1968 (cd) 19,95
DION – Stomping Ground (cd) 17,95
HISS GOLDEN MESSENGER – O Come All Ye Faithful (lp/cd) 22,95/16,95
ISBELL, JASON – Georgia Blue (cd) 14,95
NICHOLS, BUFFALO – Buffalo Nichols (cd) 16,95
REGGAE/SKA/WORLD:
BUENA VISTA SOCIAL CLUB – Buena Vista Social Club =25th Anniversary= (2lp+2cd/2lp/2cd) 109,95/29,95/18,95
LEE, BUNNY & THE AGRROVATORS – Run Sound Boy Run (lp/cd) 27,95/16,95
MARLEY, BOB – Capitol Session '73 (2lp=coloured=/2lp/cd) 34,95/32,95/18,95
SPECIALS – Protest Songs 1924-2012 (lp/cd=deluxe=/cd) 27,95/22,95/16,95
ZUCCHERO – Discover (2lp/cd) 34,95/19,95
VINYL:
GHOSTPOET – Dark Days Canape's (2lp) 27,95
HART, BETH & JOE BONAMASSA – Seesaw (lp) 27,95