NIEUWSBRIEF 14 JUNI
---
VADERDAG
Aanstaande zondag 19 juni is het Vaderdag!
Platenhuis 't Oor heeft een ruim aanbod om deze vaders eens flink te verwennen.
Dus vergeet niet om voor zondag even bij ons binnen te lopen!
---
TIP VAN GERARD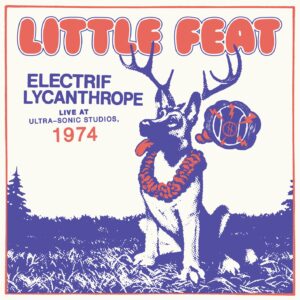 Little Feat – Electrif Lycanthrope (cd/2lp) 18,95/37,95
Little Feat werd vaak "the best band of the seventies" genoemd.
Hun mix van rock, country, blues, funk en jazz werd echter nooit omarmd door het grote publiek.
Via het kwaliteits-label Rhino Records verschijnt nu een cd/2lp met de titel "Electrif Lycanthrope", met daarop een live set die de groep in 1974 opname voor een radiostation.
Die-hard fans zullen de opnames al kennen want ze verschenen al op een bootleg, edoch nooit eerder klonk het zo goed. Met dank aan Rhino Records.
---
ADELE – 30 LP AANBIEDING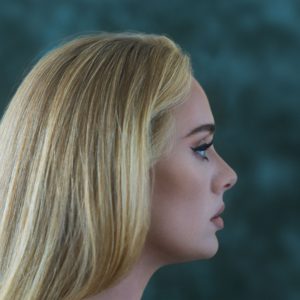 Zolang de voorraad strekt voor maar 29,95!
---
VERWACHT VRIJDAG 17 JUNI:
ANOUK – Trails of Fails (lp) 24,95
BEACH BOYS – Sounds of Summer: the Very Best of (6lp/2lp/3cd/cd) 179,95/44,95/27,95/15,95
BEDOUINE – Waysides (lp/cd) 27,95/19,95
BELL, WILLIAM – Never Like This Before (cd) 18,95
BLACK CROWES – 1972 (cd) 14,95
BENNY THE BUTCHER – Tana Talk 4 (cd) 17,95
CZARFACE – Czarmageddon! (cd) 17,95
DREAM SYNDICATE – Ultraviolet Battle Hymns and True Confessions (lp/cd) 29,95/17,95
DREAM THEATER – Number of the Beast (cd) 19,95
EZRA, GEORGE – Gold Rush Kid (lp/cd) 27,95/18,95
FLUME – Palaces (2lp/cd) 34,95/18,95
FOALS – Life is Yours (lp/cd) 24,95/18,95
FRANTI, MICHAEL & SPEARHEAD – Follow Your Heart (cd) 16,95
GAUTHIER, MARY – Dark Enough To See the Stars (lp/cd) 29,95/16,95
HERCULES & LOVE AFFAIR (2lp/cd) 32,95/18,95
HORNSBY, BRUCE – 'Flicted (lp/cd) 29,95/14,95
INTEGRITY – Those Who Fear Tomorrow (lp/cd) 32,95/17,95
JESUS & MARY CHAIN – Live at Barrowland (cd) 16,95
JORN – Over the Horizon Radar (cd) 17,95
KILLS – No Wow: Remixes/Remastered (2cd) 17,95
KILLSWITCH ENGAGE – Live at the Palladium (2lp/3cd) 29,95/24,95
KOOYMANS & CARILLO – Mirage (cd) 16,95
LITTLE FEAT – Electrif Lycanthrope (2lp/cd) 37,95/18,95
MY BABY – Sake Sake Sake (cd) 16,95
OROZA, BOBBY – Get on the Other Side (lp/cd) 29,95/16,95
PERFUME GENIUS – Ugly Season (2lp/cd) 32,95/16,95
PUTHLI, ASHA – Essential (lp/cd) 29,95/15,95
SHEARWATER – Great Awakening (2cd) 16,95
SMILE – A Light For Attracting Attention (2lp/cd) 32,95/16,95
STIKSTOF – Moeras (lp/cd) 27,95/18,95
TANEGA, NORMA – I'm the Sky (2cd) 22,95
TANGENT – Songs From the Hard Shoulder (2lp+cd/cd) 34,95/18,95
TOURE, VIEUX FARKA – Les Racines (lp/cd) 29,95/16,95
WANNADIES – Vasterbotten (cd) 16,95
ZAPPA, FRANK – Zappa/Erie (6cd) 129,95
VINYL REISSUES:
ANNIHILATOR – Never, Neverland (lp) 24,95
BINGHAM, RYAN – Ryan Bingham Live (lp) 24,95
BOWIE, DAVID – Rise and Fall of Ziggy Stardust (lp) 34,95
DAFT PUNK – Alive 1997 (lp) 24,95/ Homework (2lp) 24,95
KING, B.B. – Blue Shadows (lp) 22,95
ROXY MUSIC – Manifesto (lp) 37,95/ Siren (lp) 37,95
---
DEZE WEEK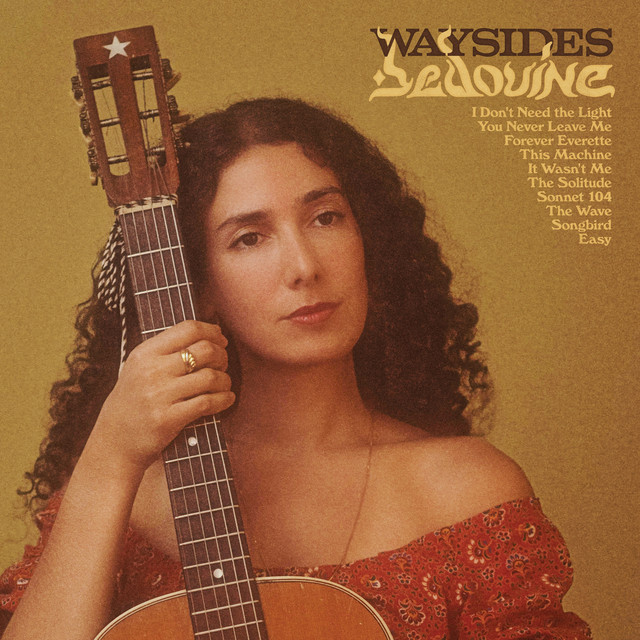 ---
NIEUW IN HUIS:
ARCADE FIRE – We (lp=coloured/lp/cd) 42,95/34,95/18,95
BEACH HOUSE – Once Twice Melody (2lp/2cd) 34,95/17,95
BIRD, ANDREW – Inside Problems (lp/cd) 32,95/19,95
BLACK KEYS – Dropout Boogie (lp/cd) 24,95/18,95
BLUE FLAMINGO – Metropolyphonica (lp/cd) 27,95/17,95
CHERRY, NENEH – Versions (lp/cd) 29,95/16,95
CLASH – Combat Rock (3lp/lp/2cd) 69,95/27,95/19,95
DESTROYER – Labyrinthitis ((lp/cd) 29,95/17,95
ELEPHANT – Big Thing (lp/cd) 29,95/16,95
ENGEL & PAUL – Ooit (lp/cd) 24,95/16,95
FANTASTIC NEGRITO – White Jesus, Black Problems (lp/cd) 29,95/15,95
FLORENCE + THE MACHINE – Dance Fever (2lp/cd) 34,95/16,95
GALLAGHER, LIAM – C'mon You Know (lp=coloured=/lp/cd=deluxe=/cd) 32,95/24,95/21,95/18,95
GOV'T MULE – Stoned Side of the Mule =reissue= (2lp/cd) 32,95/18,95
GREENWOOD, JOHNNY – Power of the Dog =OST= (lp/cd) 29,95/16,95
JOHN, ELTON – Madman Across the Water (4lp/4cd/2cd) 134,95/74,95/24,95
KOMODO – Barbarians (cd) 14,95
LOVETT, LYLE – 12th of June (cd) 16,95
MORBY, KEVIN – This is a Photograph (lp/cd) 27,95/15,95
MORRISON, VAN – What's It Gonna Take? (2lp=coloured=/2lp/cd) 34,95/32,95/16,95
MOSS – Hx (lp=coloured=/lp/cd) 27,95/27,95/16,95
MULVEY, NICK – New Mythology (lp/cd) 27,95/16,95
NASH, GRAHAM – Graham Nash: Live (2lp/cd) 34,95/16,95
POLICE – Around the World (2lp=Coloured=/cd+blu-ray/cd+dvd) 39,95/24,95/24,95
PRINCE – Live (3lp/3cd) 69,95/44,95
RAMMSTEIN – Zeit (2lp/cd=deluxe=/cd) 39,95/29,95/22,95
ROLLING STONES – Licked Live in NYC (3lp/2cd+blu-ray/2cd+dvd/2cd) 69,95/32,95/29,95/22,95
STYLES, HARRY – Harry's House (lp/cd) 34,95/18,95
SULTANA, TASH – MTV Unplugged (Live in Melbourne) (2lp) 32,95
WATERBOYS – All Souls Hill (cd) 14,95
WINEHOUSE, AMY – Live at Glastonbury 2007 (2lp) 37,95
METAL/PROG/PUNK:
ANVIL – Impact is Imminent (cd) 19,95
ASIA – Asia in Asia: Live at the Budokan, Tokyo, 1983 (2lp/cd) 34,95/15,95
DEF LEPPARD – Diamond Star Halos (2lp=coloured=/2lp/cd=deluxe=/cd) 37,95/34,95/22,95/16,95
HALESTORM – Back From the Dead (lp/cd) 42,95/19,95
KISS – Off the Soundboard: Donington 1996 (3lp/2cd) 64,95/27,95
KREATOR – Hate Uber Alles (2lp/cd) 34,95/19,95
LABRIE, JAMES – Beautiful Shade of Grey (2lp/cd) 27,95/18,95
NAZARETH – Surviving the Law (cd) 17,95
PINEAPPLE THIEF – Give It Back (lp/cd) 29,95/15,95
SCHENKER, MICHAEL =GROUP= – Universal (lp/cd) 32,95/19,95
SEX PISTOLS – Original Recordings (2lp/cd) 39,95/19,95
HIP-HOP/DANCE/ELECTRONISCH:
BOB UIT ZUID – Bob Uit Zuid (cd) 16,95
CHASE & STATUS – What Came Before (lp/cd) 29,95/16,95
DALEK – Precipice (cd )15,95
LAMAR, KENDRICK – Mr. Morale & the Big Steppers (cd) 18,95
MOBY – Reprise: the Remixes (2lp/cd) 29,95/18,95
POST MALONE – Twelve Carat Toothache (cd) 16,95
TYLER, THE CREATOR – Call Me If You Get Lost (2lp) 34,95
JAZZ:
COHEN, AVISHAI – Shifting Sands (lp/cd) 24,95/17,95
EVANS, BILL – You Must Believe in Spring =Reissue= (cd) 16,95
MINGUS, CHARLES – Lost Album From Ronnie Scott's (3cd) 32,95
PORTICO QUARTET – Portico Quartet (2lp/cd) 29,95/16,95
TROMBONE SHORTY – Lifted (lp/cd) 27,95/16,95
SIXTIES/SEVENTIES:
BAD COMPANY – Holy Water =reissue= (cd) 9,95
CREATION – Making Time: the Best of (2lp/2cd) 44,95/18,95
VELVET UNDERGROUND – Velvet Underground: A Documentary Film By Todd Haynes (2lp) 32,95
SOUL/FUNK/R&B:
AJUDHA, POPPY – Power in Us (cd) 16,95
SANDE, EMELI – Let's Say For Instance (2lp/cd=deluxe=/cd) 29,95/17,95/15,95
STAPLES JR. SINGERS – When Do We Get Paid (lp/cd) 29,95/16,95
STAPLES, MAVIS & LEVON HELM – Carry Me Home (lp/cd) 29,95/15,95
STONE, JOSS – Never Forget My Love (cd) 19,95
SWAMP DOGG – I Need a Job… So I Can Buy more Auto-Tune (lp/cd) 29,95/16,95
BLUES/FOLK/AMERICANA:
DRIVE-BY TRUCKERS – Welcome 2 Club XIII (lp/cd) 27,95/17,95
JORDAN, SASS – Bitches Blues (cd) 16,95
MAHAL, TAJ & RY COODER – Get on Board (lp/cd) 24,95/18,95
MUSSELWHITE, CHARLIE – Mississippi Son (lp/cd) 27,95/16,95
OLSEN, ANGEL – Big Time (2lp/cd) 32,95/17,95
PHILIPS, GRANT LEE – All That You Can Dream (cd) 16,95
RAITT, BONNIE – Just Like That…(lp/cd) 32,95/18,95
TEDESCHI TRUCKS BAND – I Am the Moon: I. Crecent (cd) 15,95
REGGAE/SKA/WORLD:
ANDY, HORACE – Midnight Rockers (lp/cd) 27,95/16,95
ENTRAN DE L'AIR – Agadez (cd) 21,95
MCCALLA, LEYLA – Breaking the Thermometer (cd) 16,95
SANGARE, OUMOU – Timbuktu (lp/cd) 24,95/16,95
V/A – Boom! Italian Jazz Soundtracks (2lp/cd) 27,95/19,95
VINYL:
CRAY, ROBERT – Strong Persuader (lp) 24,95
DIGGY DEX – Golven (lp) 22,95/ Karavaan (lp) 22,95
GUANO APES – Planet of the Apes: the Best of (2lp) 29,95
ROXY MUSIC – Country Life (lp) 37,95/ Stranded (lp) 37,95
SLIPKNOT – Iowa (2lp) 54,95
STROMAE – Racine Carree (2lp) 24,95
VEDDER, EDDIE – Ukelele Songs (lp) 34,95
VOLBEAT – Rock the Rebel/Metal the Devil (lp) 27,95