NIEUWSBRIEF 19 JULI
DISQUE D'OOR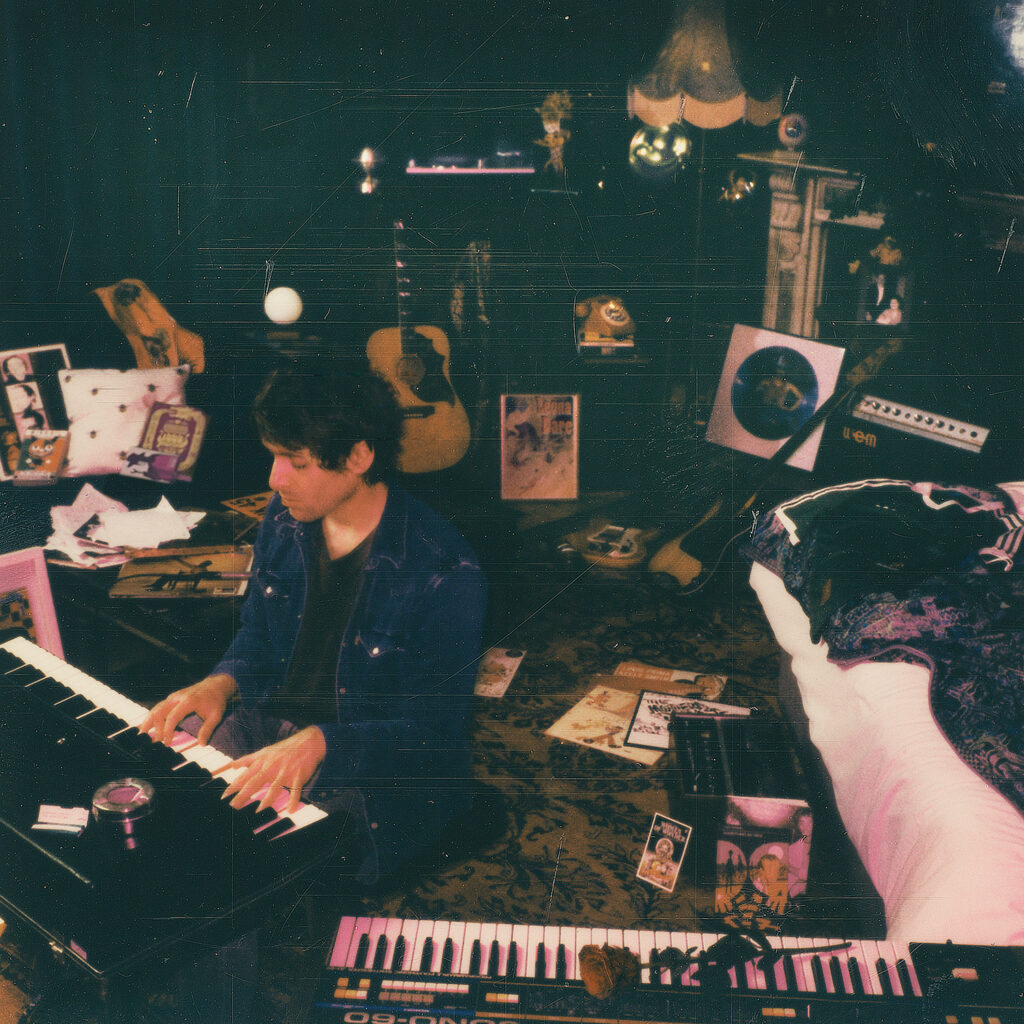 PAOLO NUTINI – Last Night in the Bittersweet (2lp/cd) 34,95/18,95
Paolo Nutini's vorige lp/cd 'Caustic Love' verscheen in 2014 en was zeker in Europa een gigantisch succes. Voor de opvolger 'Last Night in the Bittersweet' nam hij de tijd, volgens de geruchten was hij meer in de kroeg te vinden dan in de studio. Maar het op 1 juli uitgekomen album voldoet aan de hoge verwachtingen. Gevarieerder dan zijn voorganger met een fantastische zanger die het af en toe uit zijn tenen lijkt te halen. Kortom, 16 nummers, 71 minuten lekker, topplaat.
---
TIP VAN JORN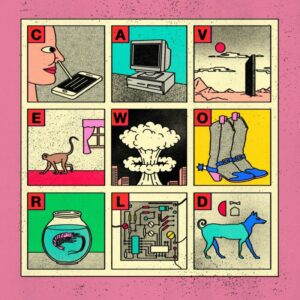 VIAGRA BOYS – Cave World (lp/cd) 22,95/14,95
Inmiddels zal deze Zweeds-Amerikaanse band bij de meeste van jullie wel bekend zijn.
Met zo'n naam val je natuurlijk wel op, en daarbij hebben hun eerste twee albums onze jaarlijsten gehaald. Album drie ligt in het verlengde van 'Street Worms' en 'Welfare Jazz.
The Talking Heads op (nog meer?) speed zou ik het noemen.
Thematisch gaat 'Cave World' vooral op humoristische wijze in op de corona tijd en vooral alle complot theorieën die daaruit zijn voortgekomen. Qua muziek zit er in elk nummer dezelfde manische, funky, drive als op voorgaande platen.
Absolute aanrader, en nog een tip, 10 december staan ze in Tivoli!
---
VERWACHT VRIJDAG 22 JULI:
BELPHEGOR – Devils (cd) 18,95
DAWES – Misadventures of Doomscroller (lp/cd) 27,95/16,95
DREAM SYNDICATE – Ultraviolet Battle Hymns and True Confessions (lp/cd) 29,95/17,95
ELEPHANT – Big Thing (lp) 27,95
ENTOMBED – DCLXVI – To Ride, Shoot Straight and Speak Truth (lp/cd) 29,95/19,95
FOXX, JOHN – Marvellous Notebook (cd) 17,95
GATHERING – Beautiful Distortion (lp) 29,95
GUN CLUB – Las Vegas Story (2lp/3cd) 32,95/22,95
HARPER, BEN – Bloodline Maintenance (cd) 17,95
HILTON, ERIC – Lost Dialect (cd) 17,95
JAMIE T – Theory of Whatever (lp/cd) 32,95/19,95
JORN – Over the Horizon Radar (cd) 17,95
KOOKS – 10 Tracks To Echo in the Dark (lp/cd) 24,95/17,95
LIT – Tastes Like Gold (lp/cd) 27,95/12,95
MARLEY, BOB & THE CHINEKE! ORCHESTRA – Bob Marley & the Chineke! Orchestra (lp/2cd/cd) 27,95/22,95/18,95
MORELAND, JOHN – Birds in the Ceiling (lp/cd) 32,95/16,95
OCEANS OF SLUMBER – Starlight and Ash (lp/cd) 27,95/19,95
OH WONDER – 22 Break/22 Make (2lp) 34,95
ORIANTHI – Live From Hollywood (2cd) 19,95
O'SULLIVAN, GILBERT – Driven (lp/cd) 32,95/16,95
PARSONS, ALAN – From the New World (2cd/cd) 18,95/17,95
SEGALL, TY – Hello, Hi (lp/cd) 27,95/16,95
SEPULTURA – Live in Sao Paulo (2lp/2cd) 34,95/16,95
SHE & HIM – Melt Away: a Tribute To Brian Wilson (lp/cd) 27,95/19,95
TEETHGRINDER – Dystopia (cd) 21,95
V/A – Bob Stanley and Pete Wiggs Present: Fell From the Sun (cd) 15,95
V/A – Hip Hop Collected (2lp) 32,95
WATERBOYS – All Souls Hill (lp) 27,95
WEEZER – SZNZ: Summer (cd) 11,95
WHITE, JACK – Entering Heaven Alive (lp=coloured=/lp/cd) 32,95/27,95/16,95
ZZ TOP – Raw (That Little Ol' Band From Texas) (lp/cd) 34,95/18,95
VINYL REISSUES:
BLOCKHEAD – Music By Cavelight (3lp) 34,95
DELINES – Colfax (lp) 24,95/
---
DEZE WEEK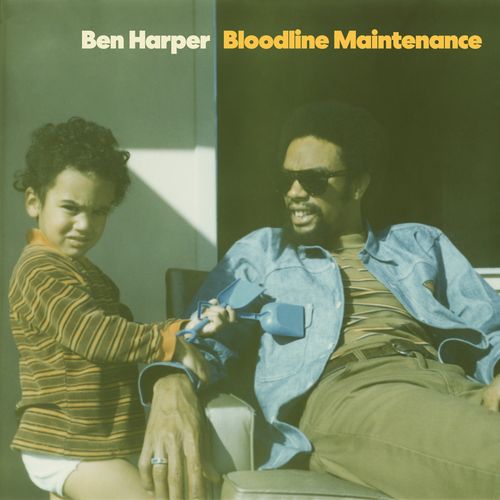 ---
NIEUW IN HUIS:
AND YOU WILL KNOW US BY THE TRAIL OF DEAD – XI: Bleed Here Now (2cd/cd) 24,95/16,95
ARCADE FIRE – We (lp=coloured/lp/cd) 42,95/34,95/18,95
BAY, JAMES – Leap (lp/cd) 32,95/16,95
BEABADOOBEE – Beatopia (lp/cd) 27,95/16,95
BEACH HOUSE – Once Twice Melody (2lp/2cd) 34,95/17,95
BECK, JEFF & JOHNNY DEPP – 18 (cd) 18,95
BEDOUINE – Waysides (lp/cd) 27,95/19,95
BIRD, ANDREW – Inside Problems (lp/cd) 32,95/19,95
BLACK KEYS – Dropout Boogie (lp/cd) 24,95/18,95
BLACK MIDI – Hellfire (lp/cd) 32,95/16,95
BRIAN JONESTOWN MASSACRE – Fire Doesn't Grow on Trees (lp/cd) 29,95/16,95
BROWN, ARTHUR – Long Long Road (cd) 16,95
CAVE, NICK – Seven Psalms (12") 27,95
CLAPTON, ERIC – Nothing But the Blues (2lp/cd) 39,95/18,95
EZRA, GEORGE – Gold Rush Kid (lp/cd) 27,95/18,95
FANTASTIC NEGRITO – White Jesus, Black Problems (lp/cd) 29,95/15,95
FLEET FOXES – A Very Lonely Solstice (lp/cd) 27,95/15,95
GALLAGHER, LIAM – C'mon You Know (lp=coloured=/lp/cd=deluxe=/cd) 32,95/24,95/21,95/18,95
G.LOVE & SPECIAL SAUCE – Philadelphia Mississippi (lp/cd) 29,95/16,95
GOFF, SIMON & KATIE MELUA – Aerial Objects (cd) 18,95
GOOSE – Dripfield (cd) 14,95
GOV'T MULE – Stoned Side of the Mule =reissue= (2lp/cd) 32,95/18,95
GREENWOOD, JOHNNY – Power of the Dog =OST= (lp/cd) 29,95/16,95
HERCULES & LOVE AFFAIR (2lp/cd) 32,95/18,95
HORNSBY, BRUCE – 'Flicted (lp/cd) 29,95/14,95
IMAGINE DRAGONS – Mercury Act 1 & 2 (2cd) 19,95
INTERPOL – Other Side of Make-Belief (lp/cd) 27,95/16,95
JESUS & MARY CHAIN – Live at Barrowland (cd) 16,95
JOHN, ELTON – Regimental Sgt. Zippo (lp/cd) 29,95/18,95
JOHNSON, JACK – Meet the Moonlight (lp/cd) 44,95/19,95
JOURNEY – Freedom (cd) 17,95
KOOYMANS & CARILLO – Mirage (cd) 16,95
KULA SHAKER – 1st Congregational Church of Eternal Love and Free (2lp/cd) 37,95/18,95
LOOPS, JEREMY – Heard You Got Love (lp/cd) 37,95/16,95
LOVETT, LYLE – 12th of June (cd) 16,95
MACHINE GUN KELLY – Mainstream Sellout (lp) 34,95
MORBY, KEVIN – This is a Photograph (lp/cd) 27,95/15,95
MORRISON, VAN – What's It Gonna Take? (2lp=coloured=/2lp/cd) 34,95/32,95/16,95
MOSS – Hx (lp=coloured=/lp/cd) 27,95/27,95/16,95
MULVEY, NICK – New Mythology (lp/cd) 27,95/16,95
MY BABY – Sake Sake Sake (cd) 16,95
NASH, GRAHAM – Graham Nash: Live (2lp/cd) 34,95/16,95
NUTINI, PAOLO – Last Night in the Bittersweet (2lp/cd) 34,95/18,95
PINK FLOYD – Hey Hey Rise Up (7"/cd-s) 14,95/8,95
POPE, MAX – Counting Sheep (lp/cd) 22,95/11,95
RAMMSTEIN – Dicke Titten (7"/cd-s) 21,95/10,95
RAMMSTEIN – Zeit (2lp/cd=deluxe=/cd) 39,95/29,95/22,95
RAULT, MICHAEL – Michael Rault (lp) 24,95
ROLLING STONES – Licked Live in NYC (3lp/2cd+blu-ray/2cd+dvd/2cd) 69,95/32,95/29,95/22,95
SMILE – A Light For Attracting Attention (2lp/cd) 32,95/16,95
SOCCER MOMMY – Sometimes, Forever (lp/cd) 27,95/16,95
STYLES, HARRY – Harry's House (lp/cd) 34,95/18,95
SULTANA, TASH – MTV Unplugged (Live in Melbourne) (2lp) 32,95
SUPERORGANISM – World Wide Pop (lp/cd) 27,95/16,95
THIN LIZZY – Boys Are Back In Town Live at the Sydney Opera House (2cd+blu-ray/2cd+dvd) 29,95/29,95
VEIRS, LAURA – Found Light (lp/cd) 32,95/17,95
VIAGRA BOYS – Cave World (lp/cd) 22,95/14,95
WATERBOYS – All Souls Hill (cd) 14,95
WINEHOUSE, AMY – Live at Glastonbury 2007 (2lp) 37,95
WIRE – Not About To Die (cd) 18,95
YOUNG, NEIL – Toast (2lp/cd) 44,95/18,95
ZAPPA, FRANK – Zappa/Erie (6cd) 129,95
ZOLA JESUS – Arkhon (lp/cd) 29,95/15,95
METAL/PROG/PUNK:
ALESTORM – Seventh Rum of a Seventh Rum (lp/cd) 29,95/17,95
ANVIL – Impact is Imminent (cd) 19,95
ASIA – Asia in Asia: Live at the Budokan, Tokyo, 1983 (2lp/cd) 34,95/15,95
BLACK STONE CHERRY-Live From the Royal Albert Hall Ya'll (2cd+blu-ray) 21,95
COHEED & CAMBRIA – Vaxis II: A Window of the Waking Mind (cd) 19,95
DARK TRANQUILITY – Construct (cd) 19,95
DEATH – Non:Analog: On Stage Series: Belgium 12-23-1991 (lp/cd) 16,95/27,95/ Non:Analog: On Stage Series: Montreal 06-22-1995 (2lp/cd) 34,95/16,95/ Non:Analog: On Stage Series: New Rochelle, NY 12-03-1988 (2lp/cd) 34,95/16,95/ Non:Analog: On Stage Series: Tijuana 10-06-1990 (lp/cd) 27,95/16,95
DEF LEPPARD – Diamond Star Halos (2lp=coloured=/2lp/cd=deluxe=/cd) 37,95/34,95/22,95/16,95
HALESTORM – Back From the Dead (lp/cd) 42,95/19,95
INTEGRITY – Those Who Fear Tomorrow (lp/cd) 32,95/17,95
KILLSWITCH ENGAGE – Live at the Palladium (2lp/3cd) 29,95/24,95
KREATOR – Hate Uber Alles (2lp/cd) 34,95/19,95
NAZARETH – Loud 'n Proud (cd) 18,95/ Razamanaz (cd) 18,95
PINEAPPLE THIEF – Give It Back (lp/cd) 29,95/15,95
PORCUPINE TREE – Closure/Continuation (2lp/cd) 34,95/18,95
PRIMAL FEAR – Primal Fear (lp/cd) 32,95/19,95
SCHENKER, MICHAEL =GROUP= – Universal (lp/cd) 32,95/19,95
SCHULZE, KLAUS – Deus Arrakis (3lp/cd) 54,95/24,95
SEX PISTOLS – Original Recordings (2lp/cd) 39,95/19,95
SHERINIAN, DEREK – Vortex (2lp/cd) 32,95/19,95
SHINEDOWN – Planet Zero (cd) 18,95
SINNER – Brotherhood (2lp/cd) 32,95/19,95
SUICIDE SILENCE – Cleansing Ultimate Edition (2lp/2cd) 34,95/19,95
TANGENT – Songs From the Hard Shoulder (2lp+cd/cd) 34,95/18,95
HIP-HOP/DANCE/ELECTRONISCH:
BENNY THE BUTCHER – Tana Talk 4 (cd) 17,95
BOB UIT ZUID – Bob Uit Zuid (cd) 16,95
CHASE & STATUS – What Came Before (lp/cd) 29,95/16,95
CZARFACE – Czarmageddon! (cd) 17,95
DALEK – Precipice (cd )15,95
FRANTI, MICHAEL & SPEARHEAD – Follow Your Heart (cd) 16,95
LAMAR, KENDRICK – Mr. Morale & the Big Steppers (cd) 18,95
MOBY – Reprise: the Remixes (2lp/cd) 29,95/18,95
POST MALONE – Twelve Carat Toothache (cd) 16,95
STIKSTOF – Moeras (lp/cd) 27,95/18,95
TYLER, THE CREATOR – Call Me If You Get Lost (2lp) 34,95
WU LU – Loggerhead (lp/cd) 27,95/16,95
JAZZ:
COHEN, AVISHAI – Shifting Sands (lp/cd) 24,95/17,95
DI MEOLA, MCLAUGHLIN & DE LUCIA – Saturday Night in San Francisco (lp/cd) 29,95/19,95
EVANS, BILL – You Must Believe in Spring =Reissue= (cd) 16,95
FITZGERALD, ELLA – Ella at the Hollywood Bowl (lp/cd) 27,95/18,95
MINGUS, CHARLES – Lost Album From Ronnie Scott's (3cd) 32,95
PORTICO QUARTET – Portico Quartet (2lp/cd) 29,95/16,95
PUTHLI, ASHA – Essential (lp/cd) 29,95/15,95
TROMBONE SHORTY – Lifted (lp/cd) 27,95/16,95
SIXTIES/SEVENTIES:
BAD COMPANY – Holy Water =reissue= (cd) 9,95
BEACH BOYS – Sounds of Summer: the Very Best of (6lp/2lp/3cd/cd) 179,95/44,95/27,95/15,95
CREATION – Making Time: the Best of (2lp/2cd) 44,95/18,95
LITTLE FEAT – Electrif Lycanthrope (2lp/cd) 37,95/18,95
TANEGA, NORMA – I'm the Sky (2cd) 22,95
VELVET UNDERGROUND – Velvet Underground: A Documentary Film By Todd Haynes (2lp) 32,95
SOUL/FUNK/R&B:
AJUDHA, POPPY – Power in Us (cd) 16,95
BELL, WILLIAM – Never Like This Before (cd) 18,95
LIZZO – Special (LP/CD) 39,95/18,95
OROZA, BOBBY – Get on the Other Side (lp/cd) 29,95/16,95
SANDE, EMELI – Let's Say For Instance (2lp/cd=deluxe=/cd) 29,95/17,95/15,95
STAPLES JR. SINGERS – When Do We Get Paid (lp/cd) 29,95/16,95
STAPLES, MAVIS & LEVON HELM – Carry Me Home (lp/cd) 29,95/15,95
STONE, JOSS – Never Forget My Love (cd) 19,95
SWAMP DOGG – I Need a Job… So I Can Buy more Auto-Tune (lp/cd) 29,95/16,95
BLUES/FOLK/AMERICANA:
DRIVE-BY TRUCKERS – Welcome 2 Club XIII (lp/cd) 27,95/17,95
GAUTHIER, MARY – Dark Enough To See the Stars (lp/cd) 29,95/16,95
JORDAN, SASS – Bitches Blues (cd) 16,95
JURADO, DAMIEN – Reggae Film Star (cd) 16,95
MAHAL, TAJ & RY COODER – Get on Board (lp/cd) 24,95/18,95
MCKINLEY, ARLO – This Mess We're In (lp/cd) 32,95/16,95
MUSSELWHITE, CHARLIE – Mississippi Son (lp/cd) 27,95/16,95
OLSEN, ANGEL – Big Time (2lp/cd) 32,95/17,95
PHILIPS, GRANT LEE – All That You Can Dream (cd) 16,95
RAITT, BONNIE – Just Like That…(lp/cd) 32,95/18,95
SHEARWATER – Great Awakening (2cd) 16,95
SUPERSONIC BLUES MACHINE – Voodoo Nation (2lp/cd) 29,95/18,95
TEDESCHI TRUCKS BAND – I Am the Moon: I. Crecent (cd) 15,95
TEDESCHI TRUCKS BAND – I Am the Moon: II. Ascension (cd) 15,95
REGGAE/SKA/WORLD:
AFTAB, AROOJ – Vulture Prince (2lp/cd) 29,95/18,95
ANDY, HORACE – Midnight Rockers (lp/cd) 27,95/16,95
COOK, HOLLIE – Happy Hour (cd) 15,95
ENTRAN DE L'AIR – Agadez (cd) 21,95
MCCALLA, LEYLA – Breaking the Thermometer (cd) 16,95
SANGARE, OUMOU – Timbuktu (lp/cd) 24,95/16,95
TOURE, VIEUX FARKA – Les Racines (lp/cd) 29,95/16,95
UB40 Ft. Ali Campbell & Astro – Unprecedented (2lp/cd) 32,95/16,95
V/A – Boom! Italian Jazz Soundtracks (2lp/cd) 27,95/19,95
VINYL:
BINTANGS – Blues on the Ceiling (lp) 24,95/ Traveling in the USA (lp) 24,95
BONAMASSA, JOE – Blues Deluxe (2lp) 32,95
BOWIE, DAVID – Rise and Fall of Ziggy Stardust (lp) 34,95
COLTRANE, JOHN – A Love Supreme (lp) 27,95
CRAY, ROBERT – Strong Persuader (lp) 24,95
DIGGY DEX – Golven (lp) 22,95/ Karavaan (lp) 22,95
GUANO APES – Planet of the Apes: the Best of (2lp) 29,95
ROXY MUSIC – Country Life (lp) 37,95/ Stranded (lp) 37,95
SLIPKNOT – Iowa (2lp) 54,95
STROMAE – Racine Carree (2lp) 24,95
VEDDER, EDDIE – Ukelele Songs (lp) 34,95
VOLBEAT – Rock the Rebel/Metal the Devil (lp) 27,95