NIEUWSBRIEF 24 AUGUSTUS
NIEUWSBRIEF 24 AUGUSTUS
---
OPRUIMING
Donderdag 1 september begint de opruiming!
Om ruimte te maken voor de te verwachten najaars-releases, halen we honderden cd's uit de winkel, die we voor 5,- per stuk gaan verkopen.
Ook de LP bakken zullen niet aan onze opruimingsdrift ontkomen.
Volgende week meer hierover!
---
TIP VAN JORN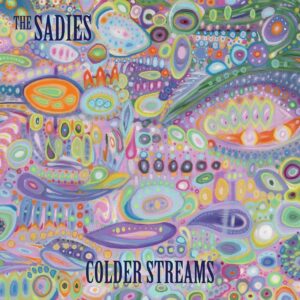 SADIES – Colder Streams (lp/cd) 27,95/16,95
Hoewel The Sadies al sinds 1994 aan de weg timmeren moet ik bekennen dat dit de eerste plaat is die ik van ze gehoord heb. Volgens een van de broers die de band opgericht hebben is het echter meteen hun beste plaat. Colder Streams klinkt alsof hij in de jaren 60 had moeten uitkomen, vooral de invloed van the Byrds is goed te horen. Helaas heeft de eerder genoemde broer, Dallas Good, de lovende recensies voor deze plaat nooit kunnen lezen. Hij overleed in februari, weken nadat de plaat af was. Colder Streams is helaas zijn laatste plaat, maar wat voor een is het geworden! Absolute aanrader voor sixties en americana liefhebbers.
---
VERWACHT VRIJDAG 26 AUGUSTUS:
ALCATRAZZ – Official Bootleg Box Set Volume 2: 1983-1984 (5cd) 49,95
ALTERED IMAGES – Mascara Streakz (lp/cd) 27,95/14,95
AMERICAN AQUARIUM – Chicamacomico (lp/cd) 32,95/16,95
BASTILLE – Give Me the Future + Dreams of the Past (2lp/2cd) 54,95/19,95
BLACK UHURU – New Day (cd) 16,95
BLONDIE – Against the Odds 1974-1982 (12lp/4lp/8cd/3cd) 329,95/119,95/99,95/49,95
BUUREN, ARMIN VAN – A State of Trance Ibiza 2022 (2cd) 19,95
CASSIDY, EVA – Nightbird (7cd) 154,95
CHAT PILE – God's Country (lp/cd) 34,95/17,95
CIAO LUCIFER – Good News (lp/cd) 22,95/17,95
DEEP PURPLE – Bombay Calling (4lp/3cd) 49,95/27,95
DYNAZTY – Final Advent (cd) 19,95
FLORIST – Florist (cd) 16,95
FURMAN, EZRA – All of Us Flames (lp/cd) 29,95/17,95
GLASS ANIMALS – Dreamland: Real Life Edition (cd) 19,95
GRAVE DIGGER – Symbol of Eternity (cd) 22,95
GUN CLUB – Las Vegas Story (2lp/3cd) 32,95/22,95
HEILUNG – Drif (cd) 19,95
HIEROPHANT – Death Siege(lp/cd) 39,95/18,95
HILTON, ERIC – Lost Dialect (cd) 17,95
HOGE, WILL – Wings on My Shoes (lp/cd) 34,95/22,95
JACKLIN, JULIA – Pre Pleasure (lp/cd) 29,95/17,95
JUNE, VALERIE – Under Cover (lp/cd) 34,95/16,95
KENSINGTON – Greatest Hits (cd) 18,95
KEYS, ALICIA – Keys II (2cd) 19,95
KING, MARCUS – Young Blood (lp/cd) 49,95/16,95
KIWI JR. – Chopper (lp/cd) 29,95/18,95
KNOL, TIM – Lightyears Better (lp/cd) 29,95/16,95
LACRIMAS PROFUNDERE – How To Shroud Yourself With Night (lp/cd) 37,95/22,95
LAMAR, KENDRICK – Mr. Morale & the Big Steppers (2lp) 47,95
LAUV – All 4 Nothing (lp/cd) 27,95/16,95
LONG DISTANCE CALLING – Eraser (2lp/cd) 32,95/14,95
LUPE FIASCO – Drill Music in Zion (lp/cd) 34,95/16,95
LYNN, LERA – Something More Than Love (lp) 39,95
MACHINE HEAD – Of Kingdom and Crown (cd=deluxe +2 tracks=/cd) 21,95/19,95
MOTOR PSYCHO – Ancient Astronauts (lp/cd) 39,95/18,95
MOUNTAIN GOATS – Bleed out (2lp/cd) 39,95/17,95
MUSE – Will of the People (lp/cd) 24,95/18,95
NIGHTBRINGER – Apocalypse Sun (2lp/cd) 34,95/18,95
NOVA, HEATHER – Other Shores (lp/cd) 27,95/18,95
OBITUARY – Cause of Death: Live Infection (lp/2cd) 34,95/27,95/ Slowly We Rot: Live and Rotting (lp/2cd) 34,95/27,95
OSEES – A Foul Form (lp/cd) 34,95/17,95
PALE WAVES – Unwanted (lp/cd) 22,95/16,95
PERRY, LEE 'SCRATCH' – King Scratch (8lp/2lp/2cd) 119,95/34,95/15,95
RAMMSTEIN – Angst (7"/cd-s) 22,95/11,95
R.E.M. – Chronic Town (cd) 19,95
RICHMAN, JONATHAN – Jonathan Richman & the Modern Lovers (lp/cd) 32,95/22,95
RUSSIAN CIRCLES – Gnosis (lp/cd) 42,95/19,95
RY X – Blood Moon (2lp/cd) 44,95/19,95
SILK SONIC – An Evening With Silk Sonic (lp) 29,95
SILVERSUN PICKUPS – Physical Thrills (2lp/cd) 34,95/16,95
SOILWORK – Overgivenheten (2lp/cd) 34,95/19,95
STICK TO YOUR GUNS – Spectre (2lp/lp/2cd/cd) 49,95/39,95/24,95/16,95
TEDESCHI TRUCKS BAND – I Am the Moon IV: Farewell (cd) 16,95
THREE SACRED SOULS – Three Sacred Souls (lp/cd) 27,95/17,95
TOGO ALL STARS – Fa (lp/cd) 27,95/16,95
VINYL REISSUES:
OASIS – Be Here Now (2lp) 42,95
OBITUARY – Obituary (lp) 32,95
MCCARTNEY, PAUL – McCartney (lp) 37,95
PASTORIUS, JACO – Jazz Street (lp) 27,95
ROLLING STONES & MUDDY WATERS – Live at the Checkerboard Lounge (2lp) 32,95
SHORTER, WAYNE – Adams Apple (lp) 29,95
SLIPKNOT – All Hope is Gone (2lp) 49,95
SUFFOCATION – Breeding the Spawn (lp) 27,95
WITHIN TEMPTATION – Silent Force (lp) 27,95
---
DEZE WEEK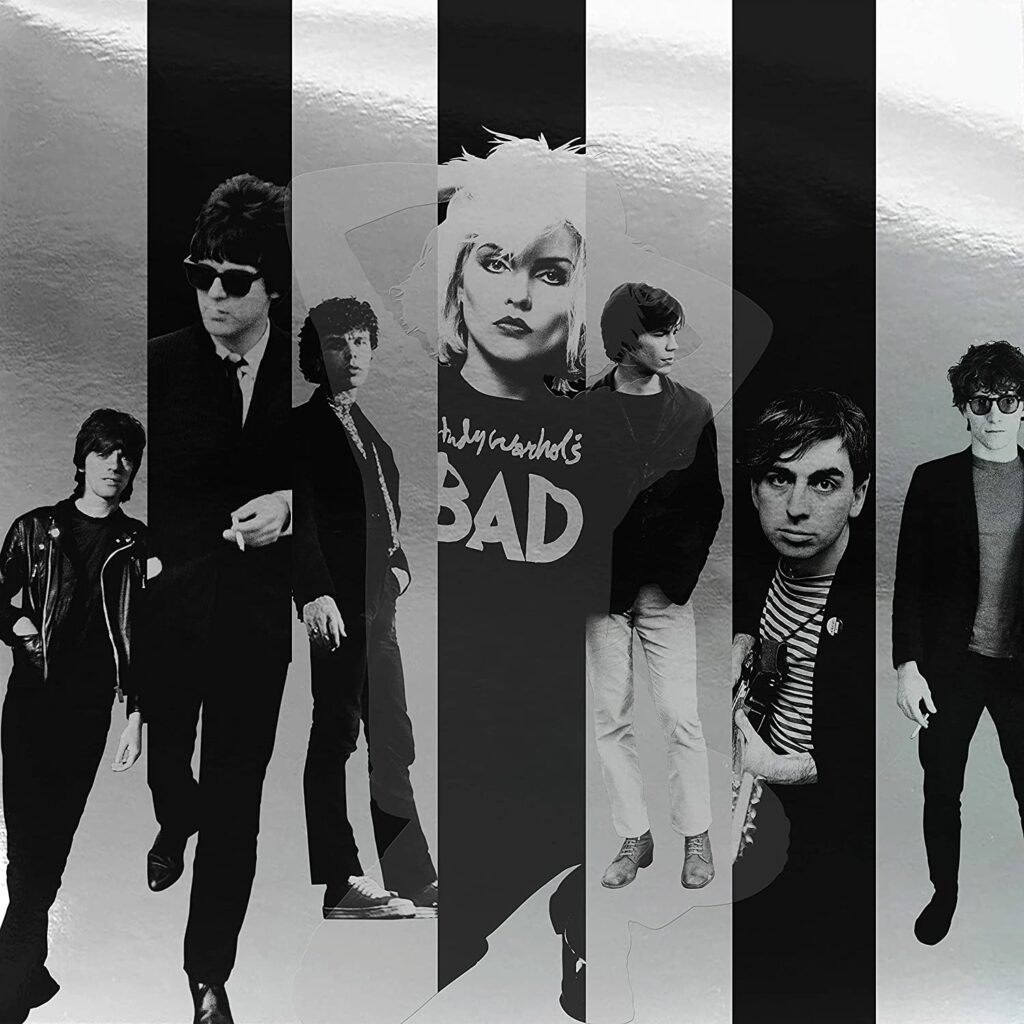 ---
NIEUW IN HUIS:
BEABADOOBEE – Beatopia (lp/cd) 27,95/16,95
BURNETT, T BONE, JAY BELLEROSE, KEEFUS CIANCA – Invisible Light: Spells (2lp/cd) 27,95/16,95
DREAM SYNDICATE – Ultraviolet Battle Hymns and True Confessions (lp/cd) 29,95/17,95
ERASURE – Day-Glo (Based on a True Story) (lp/cd) 29,95/17,95
GOLDEN EARRING – Live (2cd+dvd) 22,95
HARPER, BEN – Bloodline Maintenance (cd) 17,95
KASABIAN – Alchemist's Euphoria (lp/cd) 32,95/18,95
KOOKS – 10 Tracks To Echo in the Dark (lp/cd) 24,95/17,95
LITTLE FEAT – Waiting For Columbus (8cd) 109,95
MADONNA – Finally Enough Love (2lp/3cd/cd) 39,95/24,95/18,95
MCCARTNEY, PAUL – McCartney I/II/III (3lp/3cd) 109,95/49,95
MCCOMBS, CASS – Heartmind (cd) 15,95
PAICH, DAVID – Forgotten Toys (lp/cd) 27,95/18,95
PARSONS, ALAN – From the New World (2cd/cd) 18,95/17,95
PINK FLOYD – Hey Hey Rise Up (7"/cd-s) 14,95/8,95
ROUSE, JOSH – Going Places (lp/cd) 29,95/16,95
SADIES – Colder Streams (lp/cd) 29,95/16,95
SHE & HIM – Melt Away: a Tribute To Brian Wilson (lp/cd) 27,95/19,95
YOUNG, NEIL & THE RESLESS – Eldorado (lp/cd) 24,95/15,95
METAL/PROG/PUNK:
ARCH ENEMY – Deceivers (lp/cd) 27,95/19,95
BOWNESS, TIM – Butterfly Mind (2lp/2cd) 37,95/19,95
CHATS – Get Fucked (cd) 17,95
FIVE FINGER DEATH PUNCH – Afterlife (2lp/cd) 42,95/19,95
ORIANTHI – Live From Hollywood (2cd) 19,95
PANIC! AT THE DISCO – Viva Las Vengeance (lp/cd) 34,95/18,95
SOULFLY – Totem (lp/cd) 32,95/19,95
TEETHGRINDER – Dystopia (cd) 21,95
TOOL – Fear Inoculum (3lp) 54,95
HIP-HOP/DANCE/ELECTRONISCH:
DANGER MOUSE & BLACK THOUGHT – Cheat Codes (lp/cd) 32,95/18,95
EMINEM – Curtain Call 2 (2cd) 19,95
HOT CHIP – Freakout/Release (2lp/cd) 29,95/16,95
MOHAWKE, HUDSON – Cry Sugar (lp/cd) 32,95/16,95
ROYKSOPP – Profound Mysteries II (cd) 18,95
JAZZ:
DI MEOLA, MCLAUGHLIN & DE LUCIA – Saturday Night in San Francisco (lp/cd) 29,95/19,95
FITZGERALD, ELLA – Ella at the Hollywood Bowl (lp/cd) 27,95/18,95
MINGUS, CHARLES – Lost Album From Ronnie Scott's (3cd) 32,95
PUTHLI, ASHA – Essential (lp/cd) 29,95/15,95
TROMBONE SHORTY – Lifted (lp/cd) 27,95/16,95
SIXTIES/SEVENTIES:
BEATLES – Get Back (3xblu-ray) 49,95
GENTRY, BOBBIE – Girl From Chickasaw County (2lp/2cd) 32,95/24,95
LITTLE FEAT – Electrif Lycanthrope (2lp/cd) 37,95/18,95
PEARLS BEFORE SWINE – Exaltation of Tom Rapp (cd) 17,95
V/A – Happy in Hollywood: the Productions of Gary Usher (cd) 18,95
SOUL/FUNK/R&B:
BELL, WILLIAM – Never Like This Before (cd) 18,95
BEYONCÉ – Renaissance (cd) 18,95
LIZZO – Special (lp/cd) 39,95/18,95
STAPLES, MAVIS & LEVON HELM – Carry Me Home (lp/cd) 29,95/15,95
BLUES/FOLK/AMERICANA:
GAUTHIER, MARY – Dark Enough To See the Stars (lp/cd) 29,95/16,95
MORELAND, JOHN – Birds in the Ceiling (lp/cd) 32,95/16,95
MUSSELWHITE, CHARLIE – Mississippi Son (lp/cd) 27,95/16,95
OLSEN, ANGEL – Big Time (2lp/cd) 32,95/17,95
RAITT, BONNIE – Just Like That…(lp/cd) 32,95/18,95
TEDESCHI TRUCKS BAND – I am the Moon III: the Fall (cd) 16,95
TROUT, WALTER – Ride (2lp/cd) 29,95/18,95
WAINWRIGHT, LOUDON III – Lifetime Achievement (cd) 16,95
REGGAE/SKA/WORLD:
COOK, HOLLIE – Happy Hour (cd) 15,95
MARLEY, BOB & THE CHINEKE! ORCHESTRA – Bob Marley & the Chineke! Orchestra (lp/2cd/cd) 27,95/22,95/18,95
V/A – Pay it All Back Vol.8 (lp/cd) 27,95/16,95
V/A – Studio One Music Lab (2lp/cd) 32,95/20,95
VINYL:
ANOUK – Hotel New York (lp) 24,95/ Paradise and Back Again (lp) 24,95/ Who's Your Momma (lp) 24,95
BLOCKHEAD – Music By Cavelight (3lp) 34,95
BONAMASSA, JOE – Blues Deluxe (2lp) 32,95
DELINES – Imperial (lp) 24,95
FRANKLIN, ARETHA – Aretha (lp) 27,95
GURU – Jazzmatazz 1 (lp) 24,95
SLIPKNOT – Vol. 3: the Subliminal Verses (2lp) 49,95
STAAT, DE – O (lp) 27,95