NIEUWSBRIEF 6 DECEMBER
NIEUWSBRIEF 6 DECEMBER
---
HET LAATSTE OORDEEL 2022
Volgende week is het dan echt tijd voor de eindejaarslijsten, deze week mag er nog ingestuurd worden!
We hebben van een aantal van jullie al een top tien mogen ontvangen, maar hoe meer hoe beter natuurlijk. Mocht je jouw top 3, 5 of 10 nog willen inleveren, dan kan dat tot en met zaterdag 10 december.
We kijken er naar uit!
---
TIP VAN GERARD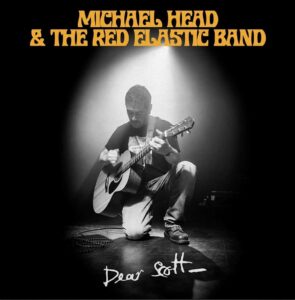 MICHAEL HEAD & THE RED ELASTIC BAND – Dear Scott (cd) 16,95

Al enige maanden uit, maar in Nederland wil het nog niet vlotten met deze schijf.
In Engeland is het een ander verhaal; de UK pers is vol lof en Michael Head komt aldaar heel hoog in de eindejaarslijstjes.
De voormalige voorman van The Pale Fountains en Shack verdient ook hier een luisterend oor.
Twaalf songs met kop en staart, denk aan Love en the La's.
Puik plaatje!
---
VERWACHT VRIJDAG 9 DECEMBER:
ALVIN, DAVE – Eleven Eleven (lp/cd) 37,95/16,95
AMORPHIS – Far From the Sun (lp/cd) 32,95/18,95
ARMATRADING, JOAN – Live at Asylum Chapel (2cd) 18,95
AYREON – Universal Migrator Part I & II (5cd+dvd+book/2lp/2lp/3cd) 69,95/32,95/32,95/24,95
BLACK LIPS – Good Bad Not Evil (2lp/cd) 39,95/17,95
BORLAND, ADRIAN- Scales of Love and Hate (2lp/cd) 42,95/21,95
BOWIE, DAVID – Next Day Extra Ep (12") 27,95
CLIFF, JIMMY – Refugees (cd) 16,95
DREAM THEATER – Live at Wacken 2015 (2lp+cd/cd) 37,95/19,95
FLEETWOOD MAC – Alternate Collection (8lp/6cd) 249,95/44,95
HAGEN, NINA – Unity (lp/cd) 27,95/16,95
IMAGINE DRAGONS – Mercury Act 2 (2lp) 44,95
INSANITY ALERT – Moshburger (lp/cd) 34,95/18,95
JARDINE, AL – A Postcard From California (cd) 16,95
JOURNEY – Live in Concert at Lollapalooza (3lp/2cd+dvd) 39,95/19,95
KANSAS – Another Fork in the Road: 50 Years of Kansas (3cd) 29,95
KOOYMANS & CARILLO – Mirage (lp) 27,95
MAALOUF, IBRAHIM – Capacity To Love (2lp) 24,95
MAAN – Leven (lp) 27,95
MEES, MESKEREM – Caesar (lp/cd) 24,95/18,95
MICH – Nuts (lp/cd) 37,95/16,95
NICHOLS, JEB LOY – United States of the Broken Hearted (lp/cd) 27,95/16,95
PANDA BEAR & SONIC BOOM – Reset (lp=coloured=/lp/cd) 27,95/24,95/16,95
RAZORLIGHT – Razorwhat? (lp/cd) 32,95/18,95
ROWWEN HEZE – Live in Americana De Wei in 2022 (lp/2cd) 29,95/19,95
STONE, ANGUS & JULIA – Life is Strange (cd) 16,95
TAYLOR, JOANNE SHAW – Nobody's Fool (cd) 17,95
THRESHOLD – Dividing Lines (2lp/cd) 32,95/22,95
TRASHMEN – Best of the Trashmen (lp/cd) 34,95/16,95
UNSANE – Unsane (lp/cd) 34,95/17,95
WAKEMAN, RICK – Gastank Highlights (lp/cd) 39,95/22,95
WILLIAMS, ROBBIE – Life Thru a Lens (lp/4cd) 32,95/74,95
YARDBIRDS – Best of the Yardbirds (cd) 24,95
VINYL REISSUES:
MUMFORD & SONS – Babel (lp) 27,95
QUEENS OF THE STONE AGE – Like Clockwork (2lp) 32,95/ Villains (2lp) 32,95
---
DEZE WEEK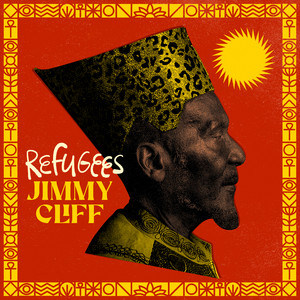 ---
NIEUW IN HUIS:
ARCTIC MONKEYS – Car (lp=coloured/lp/cd) 29,95/27,95/16,95
BLACK CROWES – 1972 (lp) 24,95
BLOF – 30: We Doen Wat We Kunnen (3lp/3cd) 44,95/19,95
BOWIE, DAVID – A Divine Symmetry (5cd) 154,95
CURE – Wish (2lp/3cd/cd) 37,95/22,95/8,95
DAWSON, RICHARD – Ruby Cord (2lp/cd) 29,95/16,95
DEWOLFF & DAWN BROTHERS – Double Cream (lp) 24,95
DRY CLEANING – Stumpwork (lp/cd) 32,95/16,95
FLEUR – Bouquet Champetre (lp=coloured=/lp/cd) 27,95/24,95/16,95
FOO FIGHTERS – Essential Foo Fighters (2lp/cd) 34,95/18,95
GOLDEN EARRING – Live (Outtakes) (12") 22,95
GROOT, BOUDEWIJN DE – Windveren (lp/cd+boek) 27,95/29,95
HAUNTED YOUTH – Dawn of the Freak (lp/cd) 27,95/18,95
HAY, BARRY – Only Parrots, Frogs & Angels (cd) 11,95
JACKSON, MICHAEL – Thriller (lp/2cd) 34,95/24,95
KOOYMANS, GEORGE – Jojo (cd) 11,95
PERSONAL TRAINER – Big Love Blanket (lp/cd) 29,95/17,95
PETTY, TOM & THE HEARTBREAKERS – Live at the Fillmore 1997 (6lp/3lp/4cd/2cd) 219,95/59,95/74,95/20,95
SPRINGSTEEN, BRUCE – Only the Strong Survive (2lp=coloured=/2lp/cd) 44,95/37,95/18,95
SWIFT, TAYLOR – Midnights (lp=coloured=/cd) 37,95/22,95
V/A – Chansons Collected (2lp) 37,95
V/A – Eighties Collected Vol.2 (2lp) 37,95
V/A – Sixties Collected Vol.2 (2lp) 37,95
V/A – Seventies Collected Vol.2 (2lp) 37,95
V/A – Songs of Light & Darkness =Leonard Cohen Tribute= (cd) 18,95
VIRGIN PRUNES – If I Die, I Die =reissue= (lp/2cd) 34,95/19,95
YOUNG, NEIL – Harvest =50th Anniversary= (5lp/5cd) 189,95/54,95
ZAPPA, FRANK – Zappa '75 : Zagreb/Ljubljana (2cd) 24,95
METAL/PROG/PUNK:
ALTER BRIDGE – Pawns & Kings (lp/cd) 29,95/17,95
BLACK SABBATH – Heaven and Hell (2lp/2cd) 44,95/19,95
BRUTUS – Unison Life (lp=coloured=/cd) 34,95/21,95
CRIBS – 24-7 Rock Star Shit (lp/cd) 32,95/17,95
DIMMU BORGIR – Puritanical Euphoric Misanthropia (3cd) 24,95
DISTURBED – Divisive (lp=coloured=/lp/cd) 47,95/44,95/18,95
DROPKICK MURPHYS – This Machine Still Kills Facists (cd) 18,95
EPICA – Alchemy Project =ep= (lp/cd) 29,95/18,95
GUNS N ROSES – Use Your Illusion I & II (13lp/8cd/2lp/2cd/cd) 499,95/299,95/39,95/22,95/11,95
JARRE, JEAN-MICHEL – Concerts in China (2lp/cd) 44,95/18,95
LAMB OF GOD – Omens (lp/cd) 32,95/17,95
MACHINE HEAD – Of Kingdom and Crown (cd=deluxe +2 tracks=/cd) 21,95/19,95
MEGADETH – Sick, the Dying…and the Dead! (2lp/cd=deluxe=/cd) 44,95/18,95/16,95
MISFITS – Collection (cd) 16,95
PARKWAY DRIVE – Darker Still (lp/cd) 27,95/15,95
SISTERS OF SUFFOCATION – Eradication (lp/cd) 32,95/16,95
TARJA – Best of: Living the Dream (8cd/2lp/3cd/cd) 129,95/39,95/24,95/12,95
HIP-HOP/DANCE/ELECTRONISCH:
BIBIO – Bib10 (lp=coloured=/lp/cd) 27,95/27,95/22,95
EMINEM – Curtain Call 2 (2cd) 19,95
FRAHM, NILS – Music For Animals (4lp/3cd) 79,95/24,95
FRED AGAIN – Actual Life 3 (lp/cd) 29,95/19,95
HOT CHIP – Freakout/Release (2lp/cd) 29,95/16,95
LEFTFIELD – This is What We Do (2lp/cd) 29,95/16,95
MOHAWKE, HUDSON – Cry Sugar (lp/cd) 32,95/16,95
ROYKSOPP – Profound Mysteries II (cd) 18,95
ZWANGERE GUY & LANDER GYSELINCK – Pourriture Noble (2lp/cd) 44,95/19,95
JAZZ:
ARMSTRONG, LOUIS – Louis Wishes You a Cool Yule (lp/cd) 29,95/19,95
COLTRANE, JOHN – Giant Steps (cd+boek) 24,95
COMET IS COMING – Hyper-Dimensional Expansion Beam (lp/cd) 29,95/19,95
DULFER, CANDY – We Never Stop (cd) 18,95
FITZGERALD, ELLA – Ella at the Hollywood Bowl (lp/cd) 27,95/18,95
LLOYD, CHARLES – Trios: Sacred Thread (lp/cd) 32,95/16,95
MAALOUF, IBRAHIM – Capacity To Love (2lp/cd) 24,95/18,95
MCCRAVEN, MAKAYA – In These Times (lp/cd) 27,95/16,95
MINGUS, CHARLES – Lost Album From Ronnie Scott's (3cd) 32,95
REDMAN/MEHLDAU/MCBRIDE/BLADE – Longgone (lp/cd) 29,95/18,95
SIMONE, NINA – Little Girl Blue (cd+boek) 24,95
SUN RA – Futuristic Sounds of Sun Ra (lp/cd) 37,95/16,95
V/A – Blue Note Re:Imagined II (2lp/cd) 32,95/16,95
SIXTIES/SEVENTIES:
BARRETT, SYD – An Introduction To Syd Barrett (2lp/cd) 39,95/18,95
BEACH BOYS – Sail on Sailor 1972 (7lp/3lp/6cd/2cd) 184,95/149,95/54,95/27,95
BEATLES – Revolver (4lp+7"/5cd/lp/2cd/cd) 189,95/139,95/37,95/22,95/18,95
BOX TOPS – Best of (lp/2cd) 37,95/19,95
CREEDENCE CLEARWATER REVIVAL – At the Royal Albert Hall (lp/cd) 29,95/16,95
FLYING BURRITO BROTHERS – Live at the Bottom Line NYC 1976 (lp/cd) 32,95/18,95
GENTRY, BOBBIE – Girl From Chickasaw County (2lp/2cd) 32,95/24,95
GRATEFUL DEAD – Madison Square Garden, New York 3/9/81 (3cd) 27,95
HENDRIX, JIMI – Los Angeles Forum: April 26, 1969 (2lp/cd) 32,95/18,95
KINKS – Everybody's in Showbiz/Muswell Hillbillies (6lp+4cd+blu-ray/2cd) 209,95/19,95
PEARLS BEFORE SWINE – Wizard of Is (2lp/2cd) 42,95/18,95
V/A – Happy in Hollywood: the Productions of Gary Usher (cd) 18,95
SOUL/FUNK/R&B:
BELL, WILLIAM – Never Like This Before (cd) 18,95
BEYONCÉ – Renaissance (cd) 18,95
FIELDS, LEE – Sentimental Fool (lp/cd) 24,95/16,95
JUNE, VALERIE – Under Cover (lp/cd) 34,95/16,95
KEYS, ALICIA – Keys II (2cd) 19,95
LEGEND, JOHN – Legend (2cd) 24,95
LIZZO – Special (lp/cd) 39,95/18,95
SILK SONIC – An Evening With Silk Sonic (lp) 29,95
STAPLES, MAVIS & LEVON HELM – Carry Me Home (lp/cd) 29,95/15,95
BLUES/FOLK/AMERICANA:
CALLAHAN, BILL – Ytilaer (cd) 16,95
DELINES – Sea Drift (lp) 24,95
FIRST AID KIT – Palomino (lp=coloured=/lp/cd) 27,95/24,95/18,95
GUY, BUDDY – Blues Don't Lie (cd) 18,95
HOEKE, RUBEN =BAND= – Reloaded (cd) 16,95
LARKIN POE – Blood Harmony (lp/cd) 27,95/16,95
SHEPHERD, KENNY WAYNE – Trouble is 25 (2lp+cd+dvd+2blu-ray/2lp/cd+blu-ray/cd+dvd) 89,95/32,95/21,95/19,95
WAINWRIGHT, LOUDON III – Lifetime Achievement (cd) 16,95
WHITE BUFFALO – Year of the Dark Horse (lp/cd) 34,95/16,95
REGGAE/SKA/WORLD:
ANDY, HORACE – Midnight Scorchers (lp/cd) 29,95/16,95
BLACK UHURU – New Day (cd) 16,95
GENTLEMAN – Mad World (lp/cd) 32,95/19,95
HERMANOS GUTIÉRREZ – El Bueno Y El Malo (lp/cd) 37,95/19,95
KEITA, SALIF – Moffou (2lp/cd) 29,95/19,95
MARLEY, BOB & THE CHINEKE! ORCHESTRA – Bob Marley & the Chineke! Orchestra (lp/2cd/cd) 27,95/22,95/18,95
PERRY, LEE 'SCRATCH' – King Scratch (8lp/2lp/2cd) 119,95/34,95/15,95
RAMAZZOTTI, EROS – Battito Infinito (lp/cd) 32,95/19,95
TOGO ALL STARS – Fa (lp/cd) 27,95/16,95
VINYL:
DILATED PEOPLES – 20/20 (2lp) 32,95
GENTRY, BOBBIE – Ode To Billie Joe (lp) 32,95
MACHINE HEAD – Of Kingdom and Crown (2lp) 34,95
MESHUGGAH – Koloss (2lp) 32,95/ Nothing (2lp) 32,95
QUESTION MARK & THE MYSTERIONS – 96 Tears (lp) 32,95/ Action (lp) 32,95