NIEUWSBRIEF 31 JANUARI
---
TIP VAN JORN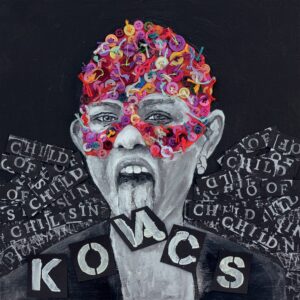 KOVACS – Child of Sin (lp/cd) 27,95/16,95
Child of Sin is het derde album van Nederlands 'alternatieve Adele', Sharon Kovacs. Opener 'Fragile' zet meteen de toon voor het album; introspectief, emotioneel en persoonlijk.
Dit gaat gepaard met een ingetogen productie die meer gebruik maakt van subtiele orkestratie dan de elektronische elementen van het vorige album. Wat mij betreft een verbetering.
Het feit dat Kovacs fantastische liedjes kan schrijven komt zo beter naar voren dan ooit. Nummers als 'Goldmine' en titeltrack 'Child of Sin', een duet met Till Lindemann van Rammstein, zijn hier bewijs van. Om eerlijk te zijn hoor ik de eerder gemaakte vergelijking met Adele niet zo, Kovacs heeft haar eigen stijl en het is er een die ik graag hoor.
Wat mij betreft de eerste topplaat van 2023!
---
VERWACHT VRIJDAG 3 FEBRUARI:
BAIRD, MEG – Furling (lp/cd) 29,95/16,95
BATMOBILE – Brace For Impact (lp/cd) 29,95/16,95
BEVIS FROND – Clocks (2lp/cd) 47,95/18,95
COURTEENERS – St. Jude (lp/2cd/cd) 32,95/22,95/8,95
DEWOLFF – Love, Death & In Between (2lp=coloured=/2lp/cd) 32,95/29,95/18,95
DORVAL, CHE AIMEE – Crowned (lp/cd) 34,95/17,95
EAGLE-EYE CHERRY – Back on Track (lp/cd) 32,95/16,95
ECHO & THE BUNNYMEN – Evergreen =reissue= (2cd) 22,95
GAYE, MARVIN – Greatest Hits Live in '76 (lp/cd) 32,95/19,95
GUIDED BY VOICES – La La Land (lp/cd) 32,95/17,95
ITALIA 90 – Living Human Treasure (lp/cd) 32,95/17,95
KORN – Requiem Mas (lp/cd) 32,95/18,95
LEPROUS – Aphelion =tour edition= (2cd) 19,95
LEWIS, SG – Audiolust & Higherlove (2lp/cd) 42,95/16,95
NICHOLS, JEB LOY – United States of the Broken Hearted (lp/cd) 27,95/16,95
RAPP, TOM – A Journal of the Plague Year (lp/cd) 39,95/18,95
RAYE – My 21st Century Blues (lp/cd) 37,95/16,95
SYML – Day My Father Died (lp/cd) 27,95/15,95
TANGENT – Pyramids, Stars & Other Stories (2cd) 21,95
TWAIN, SHANIA – Queen of Me (lp/cd) 32,95/19,95
WAEVE – Waeve =oa Graham Coxon= (2lp/cd) 34,95/18,95
VINYL REISSUES:
ADAMS, BRYAN – Classic (2lp) 32,95
BLUE OYSTER CULT – Tyranny and Mutation (lp) 29,95
FORD, ROBBEN – Inside Story (lp) 29,95
GREEN, GRANT – Green is Beautiful (lp 32,95
HERON-HERON, GIL – Small Talk at 125th and Lennox (lp) 34,95
MOTORHEAD – Sacrifice (lp) 34,95
PETER PAN SPEEDROCK – Killermachine (lp) 24,95
---
DEZE WEEK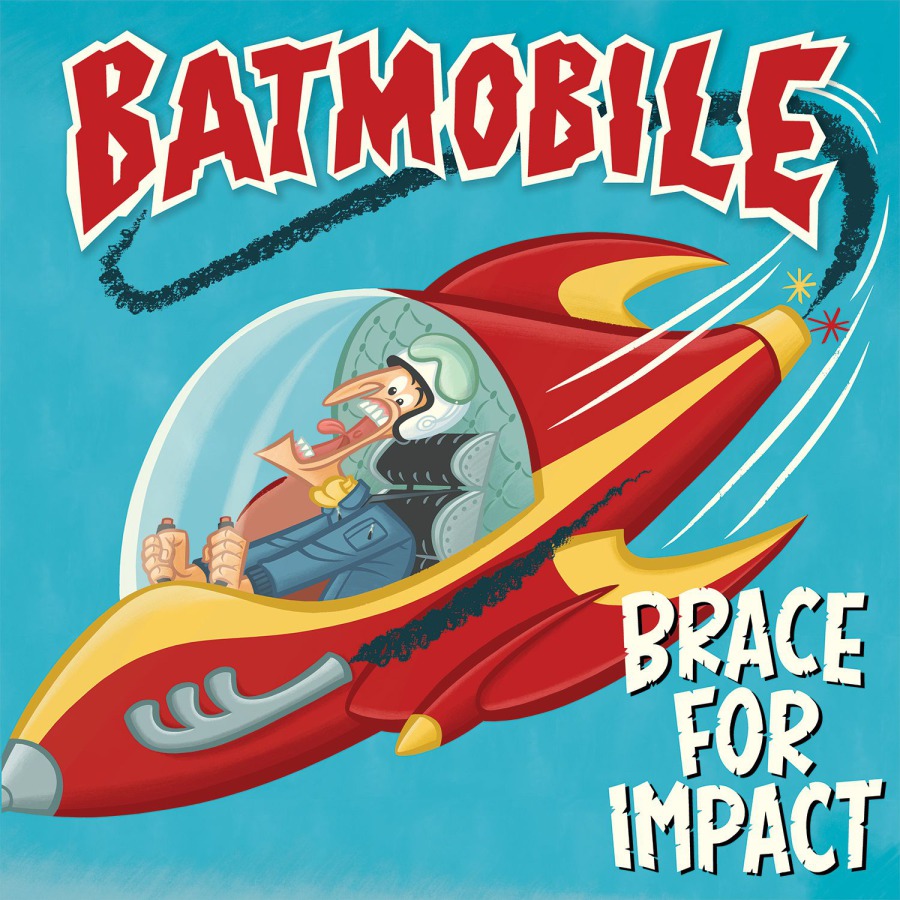 ---
NIEUW IN HUIS:
ALABAMA SHAKES – Boys & Girls =reissue= (2lp/cd) 44,95/17,95
ARCS – Electrophonic Chronic =Dan Auerbach= (lp/cd) 37,95/21,95
BASS DRUM OF DEATH – Say I Won't (lp/cd) 29,95/18,95
BELLE & SEBASTIAN – Late Developers (lp/cd) 27,95/16,95
BLOF – 30: We Doen Wat We Kunnen (3lp/3cd) 44,95/19,95
BOWIE, DAVID – A Divine Symmetry (5cd) 154,95
CALE, JOHN – Mercy (2lp/cd) 29,95/16,95
CARRACK, PAUL & the SWR Big Band – Don't Wait Too Long (lp/cd) 32,95/16,95
CIRCA WAVES – Never Going Under (lp/cd) 32,95/18,95
COOMBES, GAZ – Turn the Car Around (lp=coloured=/lp/cd) 32,95/27,95/18,95
CROSBY, DAVID – Live at the Capitol Theatre (2cd) 21,95
DEWOLFF & DAWN BROTHERS – Double Cream (lp) 24,95
DYLAN, BOB – Fragments: Time Out of Mind Sessions (1996-1997) (4lp/5cd/2cd) 139,95/144,95/29,95
HAGEN, NINA – Unity (lp/cd) 27,95/16,95
JARDINE, AL – A Postcard From California (cd) 16,95
KOVACS – Child of Sin (lp/cd) 27,95/16,95
MANESKIN – Rush! (lp/cd=deluxe=/cd) 32,95/24,95/19,95
MEES, MESKEREM – Caesar (lp/cd) 24,95/18,95
MURDER CAPITAL – Gigi's Recovery (lp/cd) 27,95/16,95
NOMATES, BILLY – Cacti (lp/cd) 29,95/16,95
PANDA BEAR & SONIC BOOM – Reset (lp=coloured=/lp/cd) 27,95/24,95/16,95
PARSONS, ALAN – Live (Very Best Of) (2lp/cd) 34,95/14,95
PETTY, TOM & THE HEARTBREAKERS – Live at the Fillmore 1997 (6lp/3lp/4cd/2cd) 219,95/59,95/74,95/20,95
POP, IGGY – Every Loser (lp/cd) 37,95/18,95
RAZORLIGHT – Razorwhat? (lp/cd) 32,95/18,95
ROOSBEEF – Zomer in Nederland (lp/cd) 32,95/18,95
ROWNTREE, DAVE – Radio Songs =Blur drummer= (lp/cd) 27,95/15,95
SMITH, SAM – Gloria (lp/cd) 32,95/21,95
SPRINGSTEEN, BRUCE – Only the Strong Survive (2lp=coloured=/2lp/cd) 44,95/37,95/18,95
SWIFT, TAYLOR – Midnights (lp=coloured=/cd) 37,95/22,95
TRAUMAHELIKOPTER – Save Yourself (lp/cd) 29,95/16,95
WILCO – Cruel Country (2cd) 16,95
YOUNG, NEIL – Harvest =50th Anniversary= (5lp/5cd) 189,95/54,95
ZAPPA, FRANK – Waka/Wazoo (5cd) 64,95
METAL/PROG/PUNK:
ANTI-FLAG – Lies They Tell Our Children (lp/cd) 29,95/16,95
AYREON – Universal Migrator Part I & II (5cd+dvd+book/2lp/2lp/3cd) 69,95/32,95/32,95/24,95
DREAM THEATER – Live at Madison Square Garden 2010 (3lp/cd) 37,95/19,95
KATATONIA – Sky Void of Stars (2lp/cd) 34,95/17,95
OBITUARY – Dying of Everything (lp/cd) 34,95/18,95
RIVERSIDE – Id.Entity (2lp/2cd+blu-ray/2cd/cd) 34,95/69,95/19,95/16,95
UNSANE – Unsane (lp/cd) 34,95/17,95
URIAH HEEP – Chaos & Colour (lp/cd=deluxe=/cd) 34,95/24,95/18,95
VAI, STEVE – Vai/Gash (cd) 18,95
HIP-HOP/DANCE/ELECTRONISCH:
EMINEM – Eminem Show (4lp/2cd) 109,95/19,95
LADYTRON – Time's Arrow (lp/cd) 27,95/12,95
RUN THE JEWELS – Rtj Cu4tro (cd) 18,95
SAMPA THE GREAT – As Above, So Below (lp/cd) 27,95/18,95
ZWANGERE GUY & LANDER GYSELINCK – Pourriture Noble (2lp/cd) 44,95/19,95
JAZZ:
COHEN, AVISHAI – Sensitive Hours: Shaot Regishot (lp/cd) 27,95/17,95
FITZGERALD, ELLA – Live at Montreux 1969 (lp/cd) 32,95/19,95
JAMES, JOSE – On & On (cd) 17,95
MAALOUF, IBRAHIM – Capacity To Love (2lp/cd) 24,95/18,95
SIMONE, NINA – Little Girl Blue (cd+boek) 24,95
SIXTIES/SEVENTIES:
BARRETT, SYD – An Introduction To Syd Barrett (2lp/cd) 39,95/18,95
MARTYN, JOHN – Apprentice (4cd) 49,95
SOUL/FUNK/R&B:
BEYONCÉ – Renaissance (cd) 18,95
FIELDS, LEE – Sentimental Fool (lp/cd) 24,95/16,95
BLUES/FOLK/AMERICANA:
HENRY, JOE – All the Eye Can See (2lp/cd) 37,95/19,95
PRICE, MARGO – Strays (lp/cd) 37,95/19,95
TAYLOR, JOANNE SHAW – Nobody's Fool (lp/cd) 32,95/17,95
YORKSTON, JAMES/NINA PERSSON & SECONDHAND ORCHESTRA – Great White Sea Eagle (lp=coloured=/lp/cd) 27,95/24,95/16,95
REGGAE/SKA/WORLD:
ANDY, HORACE – Midnight Scorchers (lp/cd) 29,95/16,95
CLIFF, JIMMY – Refugees (cd) 16,95
HERMANOS GUTIÉRREZ – El Bueno Y El Malo (lp/cd) 37,95/19,95
VINYL:
COIL – Queens of the Circulating Library (lp) 29,95
CRAVEN FAULTS – Erratics & Unconformities (2lp) 27,95
GRANDMASTER FLASH – Message (2lp) 37,95
UPSETTERS – Rhythm Shower (lp) 27,95
XX – Coexist (lp) 34,95