NIEUWSBRIEF 6 MAART
RECORD STORE DAY
Het is weer zover, de lijst aan exclusieve Record Store Day releases is er! De dag zelf, met naast deze prachtige items natuurlijk ook fantastische optredens, is nog even weg, maar de items moeten binnenkort besteld worden. Zijn er titels die op zaterdag 22 april niet in de bakken mogen ontbreken? Laat het ons zo snel mogelijk weten!
https://recordstoreday.nl/releases/rsd2023/#perpage=18
---
TIP VAN GERARD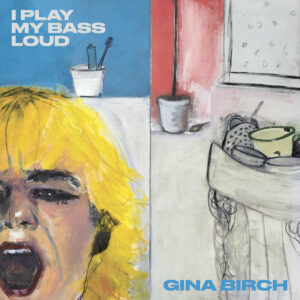 BIRCH, GINA – I Play My Bass Loud (lp=coloured=/lp/cd) 34,95/32,95/18,95

Na het bijwonen van een optreden van meidentrio The Slits richtten Ana da Silva en Gina Birch in 1977 The Raincoats op. Met The Raincoats maakt ze 4 albums in het postpunk/reggae genre.
Nu op 67 jarige leeftijd komt Gina Birch met haar 1e album onder eigen naam "I Play My Bass Loud. Samen met producer Youth passeren diverse stijlen de revue, van reggae tot new wave en dit alles gelardeerd met een modern sausje.
En inderdaad, die bas staat lekker hard, lekker plaatje!
---
VERWACHT VRIJDAG 10 MAART:
ALTIN GUN – Ask (lp/cd) 29,95/19,95
ANDERSEN, MATT – Big Bottle of Joy (2lp/cd) 39,95/19,95
ARBEID ADELT! – Het Heelal is Hier (lp/cd) 32,95/19,95
BAIRD, MEG – Furling (lp/cd) 29,95/16,95
BLACKMORE'S NIGHT – Shadow of the Moon (2lp+dvd+7"/2lp+7"/2cd) 44,95/39,95/19,95
BLAZE – Jungle (lp/cd) 29,95/15,95
BODYFARM – Ultimate Abomination (lp/cd) 39,95/19,95
BRUN, ANE – Portrayels (lp/cd) 22,95/16,95
CAVE, NICK & WARREN ELLIS – Blonde =ost= (lp/cd) 29,95/16,95
CLEVELAND, SHANA – Manzanita (lp=coloured=/lp/cd) 32,95/29,95/17,95
COSTELLO, ELVIS & BURT BACHARACH – Songs of Bacharach & Costello (2lp+4cd/2lp/2cd) 199,95/44,95/22,95
CYRUS, MILEY – Endless Summer Vacation (lp=coloured=/lp/cd) 34,95/32,95/18,95
DE LA SOUL – 3 Feet High and Rising (2lp/cd) 39,95/19,95
DIAMOND, JIMMY – You Radiate (lp=coloured=/lp/cd)
ECHO & THE BUNNYMEN – Evergreen =reissue= (2cd) 22,95
EYELIDS – A Colossal Waste of Light (lp/cd) 27,95/15,95
FEVER RAY – Radical Romantics (lp/cd) 39,95/18,95
FRUSCIANTE, JOHN – :II. (2cd) 22,95
GALLO, RON – Foreground Music (lp/cd) 27,95/16,95
GODSMACK – Lightning Up the Sky (lp/cd) 32,95/18,95
GOLDEN EARRING – Eight Miles High (2cd) 24,95
HACK-POETS GUILD – Blackletter Garland (2lp/cd) 37,95/16,95
HEIDEVOLK – Wederkeer (lp/cd) 29,95/17,95
KAMARA, BAI & THE VOODOO SNIFFERS – Traveling Medicine Man (2lp/cd) 39,95/22,95
LONG RYDERS – September November (lp/cd) 44,95/21,95
MORRISON, VAN – Moving on Skiffle (2lp/2cd) 37,95/19,95
NAGASAKI SWIM – Everything Grows (lp/cd) 29,95/16,95
NECKS – Travel (2lp/cd) 42,95/16,95
NOOTEN, PIETER – Someone There (cd) 18,95
PORCUPINE TREE – Deadwing (3cd+blu-ray) 119,95
RAPP, TOM – A Journal of the Plague Year (lp/cd) 39,95/18,95
SATYRICON – Satyricon & Munch (2lp/cd) 34,95/24,95
SLEAFORD MODS – Uk Grim (lp/cd) 32,95/16,95
STEEL PANTHER – On the Prowl (cd) 12,95
STORY OF THE YEAR – Tear Me To Pieces (lp/cd) 37,95/18,95
SUICIDE SILENCE – Remember…You Must Die (lp/cd=deluxe=/cd) 27,95/24,95/16,95
TOURE, ALI FARKA – Voyageur (lp/cd) 32,95/16,95
TO THE GRAVE – Director's Cut (lp=coloured=/cd) 34,95/18,95
TREES SPEAK – Mind Maze (2lp/cd) 32,95/19,95
TROCKENER KECKS – Tk (lp) 29,95
V/A – Steven Wilson Presents: Intrigue Progressive Sounds in UK Alternative Music 1979-89 (4cd) 54,95
WAKEMAN, RICK – A Gallery of Imagination (2lp+cd+dvd/2lp/cd)139,95/49,95/15,95
WEVAL – Remember (2lp/cd) 37,95/17,95
YOU ME AT SIX – Truth Decay (lp/cd) 32,95/18,95
VINYL REISSUES:
CAKE – Prolonging the Magic (lp) 27,95
COOKE, SAM – Night Beat (lp) 29,95
HOOKER, JOHN LEE – Country Blues of John Lee Hooker (lp) 29,95
REED, CALE & NICO – Le Bataclan 1972 (2lp) 47,95
---
DEZE WEEK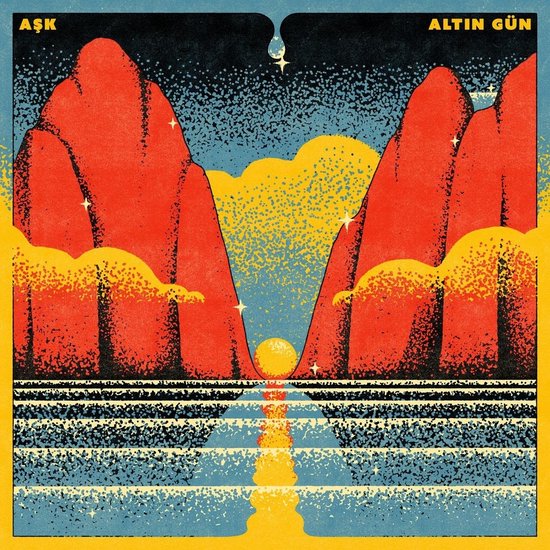 ---
NIEUW IN HUIS:
ALGIERS – Shook (2lp/cd) 32,95/16,95
AMBER ARCADES – Barefoot on Diamond Road (lp/cd) 32,95/18,95
ARCS – Electrophonic Chronic =Dan Auerbach= (lp/cd) 37,95/21,95
BIRCH, GINA – I Play My Bass Loud (lp=coloured=/lp/cd) 34,95/32,95/18,95
BOWIE, DAVID – A Divine Symmetry (lp) 32,95
CALE, JOHN – Mercy (2lp/cd) 29,95/16,95
COOMBES, GAZ – Turn the Car Around (lp=coloured=/lp/cd) 32,95/27,95/18,95
DEUS – How To Replace It (2lp/cd) 37,95/17,95
DEWOLFF – Love, Death & In Between (2lp=coloured=/2lp/cd) 32,95/29,95/18,95
DYLAN, BOB – Fragments: Time Out of Mind Sessions (1996-1997) (4lp/5cd/2cd) 139,95/144,95/29,95
GENESIS – BBC Broadcasts (3lp/5cd) 64,95/59,95
GORILLAZ – Cracker Island (lp=coloured=/lp/cd) 34,95/27,95/18,95
INHALER – Cuts & Bruises (lp/cd) 29,95/16,95
JORDAN – Nowhere Near the Sky (lp/cd) 29,95/14,95
KESTER, ROBIN – Honeycomb Shades (lp/cd) 27,95/17,95
KOVACS – Child of Sin (lp/cd) 27,95/16,95
LATHUMS – From Nothing To a Little Bit More (lp/cd) 29,95/16,95
MANESKIN – Rush! (lp/cd=deluxe=/cd) 32,95/24,95/19,95
MURDER CAPITAL – Gigi's Recovery (lp/cd) 27,95/16,95
NOMATES, BILLY – Cacti (lp/cd) 29,95/16,95
PIGS PIGS PIGS PIGS PIGS – Land of Sleeper (lp/cd) 39,95/17,95
PINK – Trustfall (lp/cd) 32,95/18,95
RAMKOT – In Between Borderlines (lp=coloured/cd) 32,95/17,95
ROLLING STONES – Grrr Live! (3lp/2cd+blu-ray/2cd+dvd/2cd) 64,95/27,95/24,95/22,95
SAVAGE, JON =V/A= – 1980-1982 (2cd) 27,95
SEXSMITH, RON – Vivian Line (lp/cd) 27,95/14,95
SHAME – Food For Worms (lp/cd) 29,95/17,95
SHAUF, ANDY – Norm (lp=coloured=/lp/cd) 29,95/27,95/15,95
SMITH, SAM – Gloria (lp/cd) 32,95/21,95
SUNNY WAR – Anarchist Gospel (lp/cd) 27,95/15,95
TRAUMAHELIKOPTER – Save Yourself (lp/cd) 29,95/16,95
TWAIN, SHANIA – Queen of Me (lp/cd) 32,95/19,95
U.S. GIRLS – Bless This Mess (lp/cd) 27,95/16,95
VEILS – …And Out of the Void Came Love (2lp/cd) 49,95/18,95
WAEVE – Waeve =oa Graham Coxon= (2lp/cd) 34,95/18,95
WILCO – Cruel Country (2cd) 16,95
YO LA TENGO – This Stupid World (2lp/cd) 32,95/16,95
YOUNG FATHERS – Heavy Heavy (lp/cd) 29,95/17,95
METAL/PROG/PUNK:
AVATAR – Dance Devil Dance (lp/cd) 39,95/16,95
DELAIN – Dark Waters (2lp/cd) 34,95/18,95
DISTANT – Heritage (lp/cd) 27,95/19,95
DREAM THEATER – Distance Over Time Demos (2lp+cd/cd) 37,95/19,95
ENSLAVED – Heimdal ( 2lp/2cd/cd) 34,95/22,95/19,95
HAKEN – Fauna (2lp=coloured=/2lp/2cd/cd) 44,95/37,95/21,95/19,95
IN FLAMES – Foregone (2lp=coloured=/2lp/cd=deluxe+1 track=/cd) 39,95/34,95/22,95/19,95
KATATONIA – Sky Void of Stars (2lp/cd) 34,95/17,95
KLONE – Meanwhile (lp=coloured=/lp/cd) 37,95/32,95/15,95
KORN – Requiem Mas (lp/cd) 32,95/18,95
LEPROUS – Aphelion =tour edition= (2cd) 19,95
MOTORHEAD – Bad Magic: Seriously Bad Magic (4lp/2lp/2cd) 99,95/37,95/19,95
NAVARONE – V (2lp=coloured=/2lp/cd) 32,95/27,95/19,95
OBITUARY – Dying of Everything (lp/cd) 34,95/18,95
PARAMORE – This is Why (lp=coloured=/lp/cd) 47,95/42,95/18,95
RIVERSIDE – Id.Entity (2lp/2cd+blu-ray/2cd/cd) 34,95/69,95/19,95/16,95
URIAH HEEP – Chaos & Colour (lp/cd=deluxe=/cd) 34,95/24,95/18,95
VAI, STEVE – Vai/Gash (cd) 18,95
HIP-HOP/DANCE/ELECTRONISCH:
EMINEM – Eminem Show (4lp/2cd) 109,95/19,95
LADYTRON – Time's Arrow (lp/cd) 27,95/12,95
MACKLEMORE – Ben (2lp/cd) 37,95/19,95
ORBITAL – Optical Delusion (cd) 17,95
RUN THE JEWELS – Rtj Cu4tro (cd) 18,95
SLOWTHAI – Ugly (lp/cd) 24,95/16,95
JAZZ:
FITZGERALD, ELLA – Live at Montreux 1969 (lp/cd) 32,95/19,95
JAMES, JOSE – On & On (cd) 17,95
MAALOUF, IBRAHIM – Capacity To Love (2lp/cd) 24,95/18,95
MEHLDAU, BRAD – Your Mother Should Know: Brad Mehldau Plays the Beatles (lp/cd) 32,95/18,95
SIMONE, NINA – Little Girl Blue (cd+boek) 24,95
SIXTIES/SEVENTIES:
BARRETT, SYD – An Introduction To Syd Barrett (2lp/cd) 39,95/18,95
GONG – Magick Brother (cd) 21,95
MARTYN, JOHN – Apprentice (4cd) 49,95
SOUL/FUNK/R&B:
BELL, WILLIAM – Man in the Street (cd) 18,95
BEYONCÉ – Renaissance (cd) 18,95
FIELDS, LEE – Sentimental Fool (lp/cd) 24,95/16,95
RAYE – My 21st Century Blues (lp/cd) 37,95/16,95
BLUES/FOLK/AMERICANA:
HENRY, JOE – All the Eye Can See (2lp/cd) 37,95/19,95
HOOKER, JOHN LEE – Burnin' =reissue= (cd) 19,95
LEDFOOT – Coffin Nails (lp/cd) 29,95/17,95
PRICE, MARGO – Strays (lp/cd) 37,95/19,95
TAYLOR, JOANNE SHAW – Nobody's Fool (lp/cd) 32,95/17,95
YORKSTON, JAMES/NINA PERSSON & SECONDHAND ORCHESTRA – Great White Sea Eagle (lp=coloured=/lp/cd) 27,95/24,95/16,95
REGGAE/SKA/WORLD:
ANDY, HORACE – Midnight Scorchers (lp/cd) 29,95/16,95
CLIFF, JIMMY – Refugees (cd) 16,95
HERMANOS GUTIÉRREZ – El Bueno Y El Malo (lp/cd) 37,95/19,95
VINYL:
HART, BETH – 37 Days (2lp) 32,95/ My California (lp) 29,95=coloured=/ War in My Mind (lp=coloured=) 32,95
HAZES, ANDRE – Dit is Wat ik Wil (lp) 27,95