NIEUWSBRIEF 14 MAART
---
RECORD STORE DAY
Het is weer zover, de lijst aan exclusieve Record Store Day releases is er! De dag zelf, met naast deze prachtige items natuurlijk ook fantastische optredens, is nog even weg, maar de items moeten binnenkort besteld worden. Zijn er titels die op zaterdag 22 april niet in de bakken mogen ontbreken? Laat het ons zo snel mogelijk weten!
https://recordstoreday.nl/releases/rsd2023/#perpage=18
---
TIP VAN BOB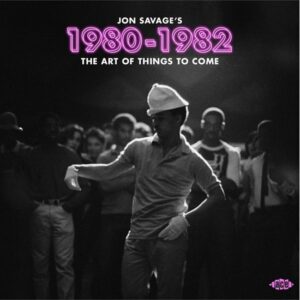 V/A – Jon Savage's 1980-1982: The Art of Things To Come (2cd) 27,95
Jon Savage is schrijver, radiomaker, muziekjournalist en bekend geworden door zijn boek over de Sex Pistols. Hij levert met dit album zijn 18e compilatie uit en heeft, net als met zijn vorige overzichten, een gouden neus voor tracks die er toe doen.
Op dit album worden bekendere tracks van o.a. Soft Cell, Devo en New Order afgewisseld met wat onbekendere pareltjes van o.a. Giorgio Moroder, Modern Eon en Orange Juice.
Behalve een flink aantal new wave tracks trakteert hij ons ook op o.a. ska, punk, pop en disco. Derhalve een waar feest der herkenning en (her) ontdekking.
En o ja, zijn vorige compilatie 1977-1979 (Symbols Clashing Everywhere) hebben wij ook nog voorradig, ook zeer de moeite waard!
---
VERWACHT VRIJDAG 17 MAART:
BAIRD, MEG – Furling (lp/cd) 29,95/16,95
BLACK CROWES – Shake Your Money Maker Live (3lp/2cd) 39,95/22,95
BLACK HONEY – A Fistful of Peaches (cd) 17,95
BODYFARM – Ultimate Abomination (lp/cd) 39,95/19,95
BRAND NUBIAN – In God We Trust (cd) 19,95
BROUSSARD, MARC – S.O.S. 4 Blues For Your Soul
CLEVELAND, SHANA – Manzanita (lp=coloured=/lp/cd) 32,95/29,95/17,95
COELY – Alive (lp/cd) 32,95/19,95
CYRUS, MILEY – Endless Summer Vacation (lp=coloured=/lp/cd) 34,95/32,95/18,95
DRAKE – Honestly, Nevermind (cd) 22,95
EYELIDS – A Colossal Waste of Light (lp/cd) 27,95/15,95
GA-20 – Live in Loveland (lp/cd) 32,95/17,95
GALLO, RON – Foreground Music (lp/cd) 27,95/16,95
GODSMACK – Lightning Up the Sky (lp/cd) 32,95/18,95
KAMELOT – Awakening (2lp/cd) 34,95/17,95
M83 – Fantasy (2lp/cd) 34,95/19,95
NAGASAKI SWIM – Everything Grows (lp/cd) 29,95/16,95
NECKS – Travel (2lp/cd) 42,95/16,95
NOOTEN, PIETER – Someone There (cd) 18,95
PAISLEY, DOUG – Say What You Like (lp/cd) 29,95/16,95
PORTLAND – Departures (lp/cd) 29,95/17,95
RAPP, TOM – A Journal of the Plague Year (lp/cd) 39,95/18,95
RPWL – Crime Scene (lp/cd) 37,95/19,95
RUSSELL, LEON – Signature Songs (lp/cd) 34,95/16,95
SATYRICON – Satyricon & Munch (2lp/cd) 34,95/24,95
SLEAFORD MODS – Uk Grim (lp/cd) 32,95/16,95
STEEL PANTHER – On the Prowl (cd) 14,95
SUICIDE SILENCE – Remember…You Must Die (lp/cd=deluxe=/cd) 27,95/24,95/16,95
TORRINI, EMILIANA & THE COLORIST ORC – Racing the Storm (lp/cd) 34,95/18,95
TREES SPEAK – Mind Maze (2lp/cd) 32,95/19,95
UNKNOWN MORTAL ORCHESTRA – V (2lp=coloured=/2lp/cd) 47,95/44,95/17,95
UNTHANK & SMITH – Nowhere and Everywhere (lp/cd) 22,95/11,95
U2 – Songs of Surrender (4lp/2lp=coloured=/2lp/4cd/cd=deluxe+4 tracks=/cd) 109,95/44,95/44,95/34,95/22,95/19,95
V/A – Steven Wilson Presents: Intrigue Progressive Sounds in UK Alternative Music 1979-89 (4cd) 54,95
VREEMDE KOSTGANGERS – Mist (lp=coloured=/lp/cd) 29,95/27,95/16,95
YOU ME AT SIX – Truth Decay (lp/cd) 32,95/18,95
VINYL REISSUES:
CHEF SPECIAL – Amigo (lp) 27,95/ One For the Mrs. (lp) 27,95/ Passing Through (2lp) 37,95/ Unfold (lp) 27,95
EELS – End Times (lp) 29,95/ Hombre Lobo (lp) 29,95/ Tomorrow Morning (lp) 29,95
---
DEZE WEEK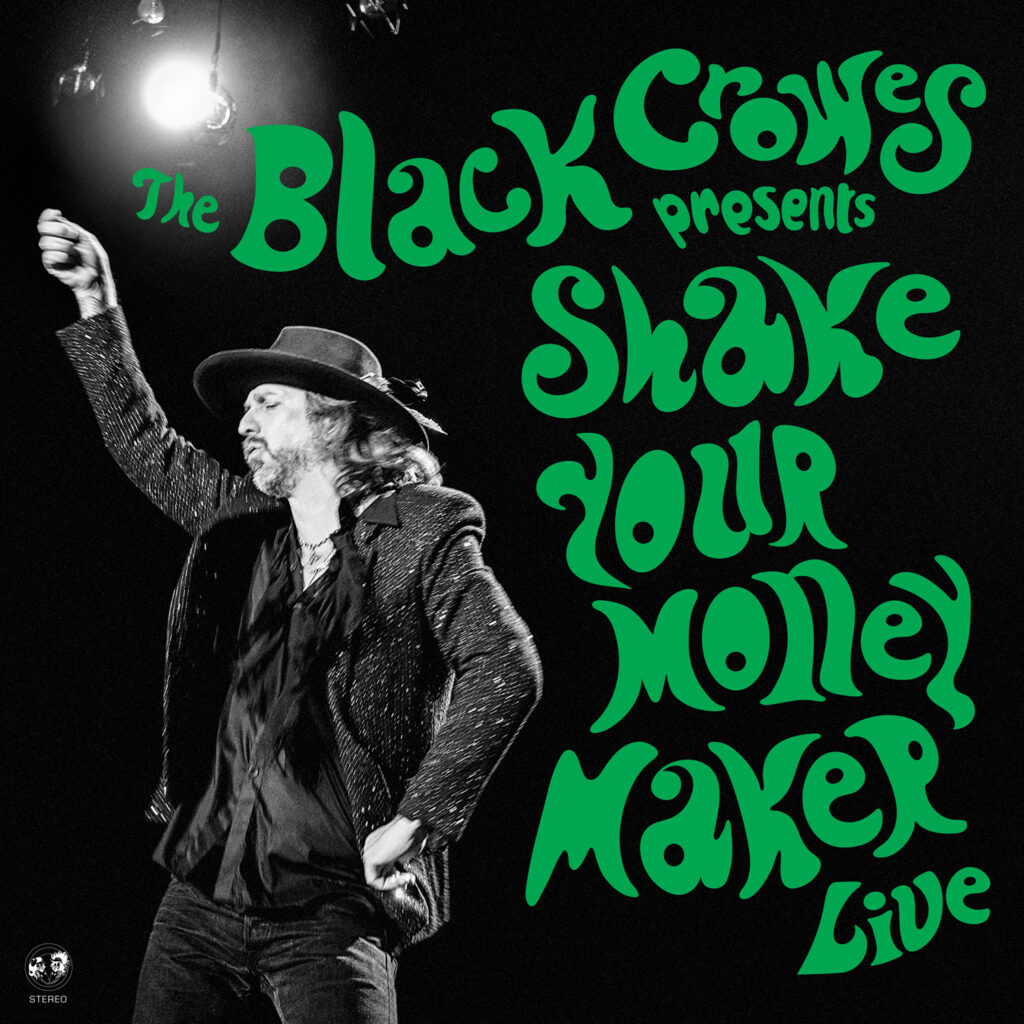 ---
NIEUW IN HUIS:
ALGIERS – Shook (2lp/cd) 32,95/16,95
AMBER ARCADES – Barefoot on Diamond Road (lp/cd) 32,95/18,95
ARBEID ADELT! – Het Heelal is Hier (lp/cd) 32,95/19,95
ARCS – Electrophonic Chronic =Dan Auerbach= (lp/cd) 37,95/21,95
BIRCH, GINA – I Play My Bass Loud (lp=coloured=/lp/cd) 34,95/32,95/18,95
BOWIE, DAVID – A Divine Symmetry (lp) 32,95
BRUN, ANE – Portrayels (lp/cd) 22,95/16,95
CAVE, NICK & WARREN ELLIS – Blonde =ost= (lp/cd) 29,95/16,95
COOMBES, GAZ – Turn the Car Around (lp=coloured=/lp/cd) 32,95/27,95/18,95
COSTELLO, ELVIS & BURT BACHARACH – Songs of Bacharach & Costello (2lp+4cd/2lp/2cd) 199,95/44,95/22,95
DEUS – How To Replace It (2lp/cd) 37,95/17,95
DEWOLFF – Love, Death & In Between (2lp=coloured=/2lp/cd) 32,95/29,95/18,95
DYLAN, BOB – Fragments: Time Out of Mind Sessions (1996-1997) (4lp/5cd/2cd) 139,95/144,95/29,95
GENESIS – BBC Broadcasts (3lp/5cd) 64,95/59,95
GOLDEN EARRING – Eight Miles High (2cd) 24,95
GORILLAZ – Cracker Island (lp=coloured=/lp/cd) 34,95/27,95/18,95
INHALER – Cuts & Bruises (lp/cd) 29,95/16,95
JORDAN – Nowhere Near the Sky (lp/cd) 29,95/14,95
KESTER, ROBIN – Honeycomb Shades (lp/cd) 27,95/17,95
KOVACS – Child of Sin (lp/cd) 27,95/16,95
LATHUMS – From Nothing To a Little Bit More (lp/cd) 29,95/16,95
MANESKIN – Rush! (lp/cd=deluxe=/cd) 32,95/24,95/19,95
MORRISON, VAN – Moving on Skiffle (2lp/2cd) 37,95/19,95
MURDER CAPITAL – Gigi's Recovery (lp/cd) 27,95/16,95
NOMATES, BILLY – Cacti (lp/cd) 29,95/16,95
PIGS PIGS PIGS PIGS PIGS – Land of Sleeper (lp/cd) 39,95/17,95
PINK – Trustfall (lp/cd) 32,95/18,95
RAMKOT – In Between Borderlines (lp=coloured/cd) 32,95/17,95
ROLLING STONES – Grrr Live! (3lp/2cd+blu-ray/2cd+dvd/2cd) 64,95/27,95/24,95/22,95
SAVAGE, JON =V/A= – 1980-1982 (2cd) 27,95
SEXSMITH, RON – Vivian Line (lp/cd) 27,95/14,95
SHAME – Food For Worms (lp/cd) 29,95/17,95
SHAUF, ANDY – Norm (lp=coloured=/lp/cd) 29,95/27,95/15,95
SMITH, SAM – Gloria (lp/cd) 32,95/21,95
SUNNY WAR – Anarchist Gospel (lp/cd) 27,95/15,95
TRAUMAHELIKOPTER – Save Yourself (lp/cd) 29,95/16,95
TROCKENER KECKS – Tk (lp) 27,95
TWAIN, SHANIA – Queen of Me (lp/cd) 32,95/19,95
U.S. GIRLS – Bless This Mess (lp/cd) 27,95/16,95
VEILS – …And Out of the Void Came Love (2lp/cd) 49,95/18,95
WAEVE – Waeve =oa Graham Coxon= (2lp/cd) 34,95/18,95
WILCO – Cruel Country (2cd) 16,95
YO LA TENGO – This Stupid World (2lp/cd) 32,95/16,95
YOUNG FATHERS – Heavy Heavy (lp/cd) 29,95/17,95
METAL/PROG/PUNK:
AVATAR – Dance Devil Dance (lp/cd) 39,95/16,95
DELAIN – Dark Waters (2lp/cd) 34,95/18,95
DISTANT – Heritage (lp/cd) 27,95/19,95
ENSLAVED – Heimdal ( 2lp/2cd/cd) 34,95/22,95/19,95
HAKEN – Fauna (2lp=coloured=/2lp/2cd/cd) 44,95/37,95/21,95/19,95
HEIDEVOLK – Wederkeer (lp/cd) 29,95/17,95
KATATONIA – Sky Void of Stars (2lp/cd) 34,95/17,95
KLONE – Meanwhile (lp=coloured=/lp/cd) 37,95/32,95/15,95
KORN – Requiem Mas (lp/cd) 32,95/18,95
LEPROUS – Aphelion =tour edition= (2cd) 19,95
MOTORHEAD – Bad Magic: Seriously Bad Magic (4lp/2lp/2cd) 99,95/37,95/19,95
NAVARONE – V (2lp=coloured=/2lp/cd) 32,95/27,95/19,95
PARAMORE – This is Why (lp=coloured=/lp/cd) 47,95/42,95/18,95
RIVERSIDE – Id.Entity (2lp/2cd+blu-ray/2cd/cd) 34,95/69,95/19,95/16,95
TO THE GRAVE – Director's Cut (lp=coloured=/cd) 34,95/18,95
URIAH HEEP – Chaos & Colour (lp/cd=deluxe=/cd) 34,95/24,95/18,95
WAKEMAN, RICK – A Gallery of Imagination (2lp+cd+dvd/2lp/cd)139,95/49,95/15,95
HIP-HOP/DANCE/ELECTRONISCH:
DE LA SOUL – 3 Feet High and Rising (2lp/cd) 39,95/19,95
LADYTRON – Time's Arrow (lp/cd) 27,95/12,95
MACKLEMORE – Ben (2lp/cd) 37,95/19,95
ORBITAL – Optical Delusion (cd) 17,95
RUN THE JEWELS – Rtj Cu4tro (cd) 18,95
SLOWTHAI – Ugly (lp/cd) 24,95/16,95
WEVAL – Remember (2lp/cd) 37,95/17,95
JAZZ:
FITZGERALD, ELLA – Live at Montreux 1969 (lp/cd) 32,95/19,95
JAMES, JOSE – On & On (cd) 17,95
MAALOUF, IBRAHIM – Capacity To Love (2lp/cd) 24,95/18,95
MEHLDAU, BRAD – Your Mother Should Know: Brad Mehldau Plays the Beatles (lp/cd) 32,95/18,95
SIMONE, NINA – Little Girl Blue (cd+boek) 24,95
SIXTIES/SEVENTIES:
BARRETT, SYD – An Introduction To Syd Barrett (2lp/cd) 39,95/18,95
GONG – Magick Brother (cd) 21,95
MARTYN, JOHN – Apprentice (4cd) 49,95
SOUL/FUNK/R&B:
BELL, WILLIAM – Man in the Street (cd) 18,95
BEYONCÉ – Renaissance (cd) 18,95
FIELDS, LEE – Sentimental Fool (lp/cd) 24,95/16,95
RAYE – My 21st Century Blues (lp/cd) 37,95/16,95
BLUES/FOLK/AMERICANA:
HENRY, JOE – All the Eye Can See (2lp/cd) 37,95/19,95
HOOKER, JOHN LEE – Burnin' =reissue= (cd) 19,95
KAMARA, BAI & THE VOODOO SNIFFERS – Traveling Medicine Man (2lp/cd) 39,95/22,95
LEDFOOT – Coffin Nails (lp/cd) 29,95/17,95
PRICE, MARGO – Strays (lp/cd) 37,95/19,95
TAYLOR, JOANNE SHAW – Nobody's Fool (lp/cd) 32,95/17,95
YORKSTON, JAMES/NINA PERSSON & SECONDHAND ORCHESTRA – Great White Sea Eagle (lp=coloured=/lp/cd) 27,95/24,95/16,95
REGGAE/SKA/WORLD:
TOURE, ALI FARKA – Voyageur (lp/cd) 32,95/16,95
VINYL:
CAKE – Prolonging the Magic (lp) 27,95
HART, BETH – 37 Days (2lp) 32,95/ My California (lp) 29,95=coloured=/ War in My Mind (lp=coloured=) 32,95
HAZES, ANDRE – Dit is Wat ik Wil (lp) 27,95