NIEUWSBRIEF 21 MAART
---
RECORD STORE DAY
Op zaterdag 22 april is het weer Record Store Day! Behalve de unieke releases van deze dag, betekent dat ook weer prachtige optredens in onze winkel.
We zijn druk bezig om de line-up rond te krijgen en volgende week zullen we een tipje van de sluier oplichten. Dus hou onze nieuwsbrief in de gaten!
---
TIP VAN ROOS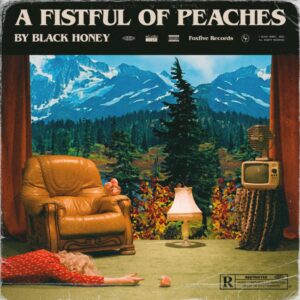 BLACK HONEY – A Fistful of Peaches (cd) 17,95
De Britse indie rock band Black Honey bestaat al sinds 2014 en A Fistful of Peaches is hun derde studioalbum. Het is hun meeste intieme album tot nu toe, frontvrouw Izzy Bee Philips schrijft openlijk over haar mentale problemen.
De sound is catchy met scheurende riffs en veel energie, de nummers klinken eerlijk en euforisch. Zeer geschikt om het volume omhoog te draaien en zonder twijfel een succes op de festivals deze zomer!
---
VERWACHT VRIJDAG 24 MAART:
AFTAB, AROOJ, VIJAY IYER, SHAHZAD ISMAILY – Love in Exile (2lp/cd) 42,95/16,95
AUGUST BURNS RED – Death Below (2lp/cd) 39,95/19,95
BABYMETAL – Other One (lp/cd) 27,95/14,95
BAIRD, MEG – Furling (lp/cd) 29,95/16,95
BEADY BELLE – Nothing but the Truth (2lp/cd) 29,95/16,95
BENNY SINGS – Young Hearts (lp/cd) 29,95/15,95
BODYFARM – Ultimate Abomination (lp/cd) 39,95/19,95
CORBY, MATT – Everythings Fine (lp=coloured=/lp/cd) 29,95/27,95/14,95
CVC – Get Real (lp/cd) 32,95/17,95
DEPECHE MODE – Memento Mori (2lp=coloured=/2lp/cd=deluxe=/cd) 49,95/49,95/29,95/18,95
EYELIDS – A Colossal Waste of Light (lp/cd) 27,95/15,95
FALL OUT BOY – So Much (For) Stardust (lp=coloured=/lp/cd) 44,95/39,95/18,95
GALLO, RON – Foreground Music (lp/cd) 27,95/16,95
JANSEN, FLOOR – Paragon (lp=coloured=/lp/cd) 34,95/29,95/17,95
JOHN, ELTON – Honky Château (2lp/2cd) 42,95/21,95
JONGE BOSCHFAZANT & MEINDERT TALMA – Schandalig (cd) 18,95
KAMELOT – Awakening (2lp/cd) 34,95/17,95
KINKS – Journey Part 1 (2lp/2cd) 39,95/16,95
LANKUM – False Lankum (2lp/cd) 39,95/16,95
MCLORIN SALVANT, CECILE – Melusine (lp/cd) 32,95/18,95
MELUA, KATIE – Love & Money (lp/cd=deluxe=/cd) 32,95/20,95/18,95
NECKS – Travel (2lp/cd) 42,95/16,95
PINK FLOYD – Dark Side of the Moon Live (2lp+2cd+2blu-ray+dvd+2×7"/lp/cd) 299,95/24,95/18,95
RAPP, TOM – A Journal of the Plague Year (lp/cd) 39,95/18,95
REY, LANA DEL – Did You Know That There's a Tunnel Under Ocean Blv. (2lp/cd) 42,95/19,95
ROSE, CAROLINE – Art of Forgetting (2lp/cd) 34,95/16,95
RPWL – Crime Scene (lp/cd) 37,95/19,95
SAXON – More Inspirations (lp/cd) 34,95/18,95
SLEAFORD MODS – Uk Grim (lp/cd) 32,95/16,95
S10 – Ik Besta Voor Altijd Zolang Jij Aan Mij Denkt (lp) 32,95
SUICIDE SILENCE – Remember…You Must Die (lp/cd=deluxe=/cd) 29,95/24,95/16,95
TORRINI, EMILIANA & THE COLORIST ORC – Racing the Storm (lp/cd) 34,95/18,95
UNKNOWN MORTAL ORCHESTRA – V (2lp=coloured=/2lp/cd) 47,95/44,95/17,95
UNTHANK & SMITH – Nowhere and Everywhere (lp/cd) 22,95/11,95
VINYL REISSUES:
CHEAP TRICK – Authorized Greatest Hits (2lp) 37,95
EELS – End Times (lp) 29,95/ Hombre Lobo (lp) 29,95/ Tomorrow Morning (lp) 29,95
KILLING JOKE – Hosannas From the Basements of Hell (2lp) 29,95
MOORE, GARY – Grinding Stone (lp) 29,95
POLICE – Greatest Hits (2lp) 42,95
---
DEZE WEEK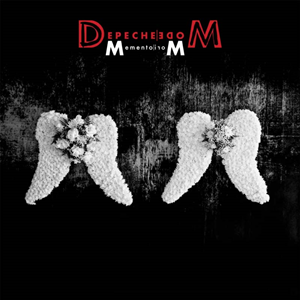 ---
NIEUW IN HUIS:
ARBEID ADELT! – Het Heelal is Hier (lp/cd) 32,95/19,95
BIRCH, GINA – I Play My Bass Loud (lp=coloured=/lp/cd) 34,95/32,95/18,95
BLACK CROWES – Shake Your Money Maker Live (3lp/2cd) 39,95/22,95
BLACK HONEY – A Fistful of Peaches (cd) 17,95
CAVE, NICK & WARREN ELLIS – Blonde =ost= (lp/cd) 29,95/16,95
COSTELLO, ELVIS & BURT BACHARACH – Songs of Bacharach & Costello (2lp+4cd/2lp/2cd) 199,95/44,95/22,95
CYRUS, MILEY – Endless Summer Vacation (lp=coloured=/lp/cd) 34,95/32,95/18,95
DEUS – How To Replace It (2lp/cd) 37,95/17,95
DEWOLFF – Love, Death & In Between (2lp=coloured=/2lp/cd) 32,95/29,95/18,95
DYLAN, BOB – Fragments: Time Out of Mind Sessions (1996-1997) (4lp/5cd/2cd) 139,95/144,95/29,95
GOLDEN EARRING – Eight Miles High (2cd) 24,95
GORILLAZ – Cracker Island (lp=coloured=/lp/cd) 34,95/27,95/18,95
LATHUMS – From Nothing To a Little Bit More (lp/cd) 29,95/16,95
MORRISON, VAN – Moving on Skiffle (2lp/2cd) 37,95/19,95
NAGASAKI SWIM – Everything Grows (lp/cd) 29,95/16,95
NOOTEN, PIETER – Someone There (cd) 18,95
PIGS PIGS PIGS PIGS PIGS – Land of Sleeper (lp/cd) 39,95/17,95
RAMKOT – In Between Borderlines (lp=coloured/cd) 32,95/17,95
ROLLING STONES – Grrr Live! (3lp/2cd+blu-ray/2cd+dvd/2cd) 64,95/27,95/24,95/22,95
SAVAGE, JON =V/A= – 1980-1982 (2cd) 27,95
SEXSMITH, RON – Vivian Line (lp/cd) 27,95/14,95
SUNNY WAR – Anarchist Gospel (lp/cd) 27,95/15,95
TROCKENER KECKS – Tk (lp) 27,95
TWAIN, SHANIA – Queen of Me (lp/cd) 32,95/19,95
U2 – Songs of Surrender (4lp/2lp=coloured=/2lp/4cd/cd=deluxe+4 tracks=/cd) 109,95/44,95/44,95/34,95/22,95/19,95
VEILS – …And Out of the Void Came Love (2lp/cd) 49,95/18,95
VREEMDE KOSTGANGERS – Mist (lp=coloured=/lp/cd) 29,95/27,95/16,95
WAEVE – Waeve =oa Graham Coxon= (2lp/cd) 34,95/18,95
METAL/PROG/PUNK:
DISTANT – Heritage (lp/cd) 27,95/19,95
ENSLAVED – Heimdal ( 2lp/2cd/cd) 34,95/22,95/19,95
GODSMACK – Lightning Up the Sky (lp/cd) 32,95/18,95
HAKEN – Fauna (2lp=coloured=/2lp/2cd/cd) 44,95/37,95/21,95/19,95
HEIDEVOLK – Wederkeer (lp/cd) 29,95/17,95
KATATONIA – Sky Void of Stars (2lp/cd) 34,95/17,95
KLONE – Meanwhile (lp=coloured=/lp/cd) 37,95/32,95/15,95
KORN – Requiem Mas (lp/cd) 32,95/18,95
NAVARONE – V (2lp=coloured=/2lp/cd) 32,95/27,95/19,95
PARAMORE – This is Why (lp=coloured=/lp/cd) 47,95/42,95/18,95
RIVERSIDE – Id.Entity (2lp/2cd+blu-ray/2cd/cd) 34,95/69,95/19,95/16,95
STEEL PANTHER – On the Prowl (cd) 14,95
TO THE GRAVE – Director's Cut (lp=coloured=/cd) 34,95/18,95
URIAH HEEP – Chaos & Colour (lp/cd=deluxe=/cd) 34,95/24,95/18,95
WAKEMAN, RICK – A Gallery of Imagination (2lp+cd+dvd/2lp/cd)139,95/49,95/15,95
HIP-HOP/DANCE/ELECTRONISCH:
COELY – Alive (lp/cd) 32,95/19,95
DE LA SOUL – 3 Feet High and Rising (2lp/cd) 39,95/19,95
SLOWTHAI – Ugly (lp/cd) 24,95/16,95
WEVAL – Remember (2lp/cd) 37,95/17,95
JAZZ:
FITZGERALD, ELLA – Live at Montreux 1969 (lp/cd) 32,95/19,95
MEHLDAU, BRAD – Your Mother Should Know: Brad Mehldau Plays the Beatles (lp/cd) 32,95/18,95
SIMONE, NINA – Little Girl Blue (cd+boek) 24,95
SIXTIES/SEVENTIES:
BARRETT, SYD – An Introduction To Syd Barrett (2lp/cd) 39,95/18,95
GONG – Magick Brother (cd) 21,95
MARTYN, JOHN – Apprentice (4cd) 49,95
SOUL/FUNK/R&B:
BELL, WILLIAM – Man in the Street (cd) 18,95
BEYONCÉ – Renaissance (cd) 18,95
FIELDS, LEE – Sentimental Fool (lp/cd) 24,95/16,95
RAYE – My 21st Century Blues (lp/cd) 37,95/16,95
BLUES/FOLK/AMERICANA:
HENRY, JOE – All the Eye Can See (2lp/cd) 37,95/19,95
HOOKER, JOHN LEE – Burnin' =reissue= (cd) 19,95
KAMARA, BAI & THE VOODOO SNIFFERS – Traveling Medicine Man (2lp/cd) 39,95/22,95
LEDFOOT – Coffin Nails (lp/cd) 29,95/17,95
PRICE, MARGO – Strays (lp/cd) 37,95/19,95
TAYLOR, JOANNE SHAW – Nobody's Fool (lp/cd) 32,95/17,95
YORKSTON, JAMES/NINA PERSSON & SECONDHAND ORCHESTRA – Great White Sea Eagle (lp=coloured=/lp/cd) 27,95/24,95/16,95
REGGAE/SKA/WORLD:
TOURE, ALI FARKA – Voyageur (lp/cd) 32,95/16,95
VINYL:
CAKE – Prolonging the Magic (lp) 27,95
CHEF SPECIAL – Amigo (lp) 27,95/ One For the Mrs. (lp) 27,95/ Passing Through (2lp) 37,95/ Unfold (lp) 27,95
HART, BETH – 37 Days (2lp) 32,95/ My California (lp) 29,95=coloured=/ War in My Mind (lp=coloured=) 32,95