NIEUWSBRIEF 28 MAART
NIEUWSBRIEF 28 MAART
---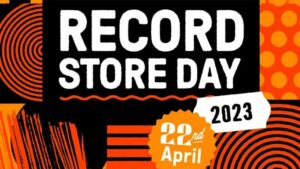 RECORD STORE DAY
Op zaterdag 22 april is het weer Record Store Day! Behalve de unieke releases van deze dag, betekent dat ook weer prachtige optredens in onze winkel.
We hebben de programmering zo goed als rond, maar we zijn nog aan het onderhandelen over een uitsmijter!
Volgende week maken we de line-up bekend!
---
TIP VAN JORN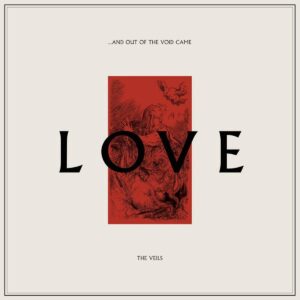 VEILS – …And Out of the Void Came Love (2lp/cd) 49,95/18,95
Het is alweer zeven jaar geleden dat Finn Andrews en kornuiten het uber vrolijke 'Total Depravity' uitbrachten. In de tussentijd heeft Finn duidelijk zijn Nick Cave platen uit de kast getrokken, dus je kan al raden dat ook '…And Out of the Void Came Love' geen polonaiseplaat is.
Prachtig en divers is het echter wel. De vijftien nummers variëren tussen pianoballads, gierende gitaarnummers, en zelfs een slaapliedje wat zijn vader voor kleine Finn geschreven heeft.
Dit alles wordt gedragen door Andrews zijn prachtige stem. Ik beloof niet dat je vrolijk wordt van deze plaat, maar het is absoluut een aanrader!
---
VERWACHT VRIJDAG 31 MAART:
A CERTAIN RATIO – 1982 (lp/cd) 29,95/18,95
AFTAB, AROOJ, VIJAY IYER, SHAHZAD ISMAILY – Love in Exile (2lp/cd) 42,95/16,95
ALBERTA CROSS – Sinking Ships (lp/cd) 24,95/15,95
ALTIN GUN – Ask (lp/cd) 24,95/18,95
BAIRD, MEG – Furling (lp/cd) 29,95/16,95
BLACK BOX REVELATION – Poetic Rivals (lp/cd) 32,95/19,95
BOWIE, DAVID – Moonage Daydream (3lp) 79,95
BOYGENIUS – Record (lp/cd) 34,95/19,95
CASE, PETER – Doctor Moan (cd) 24,95
CLEVELAND, SHANA – Manzanita (lp/cd) 32,95/17,95
CUNNIGHAM, CHARLIE – Frame (lp/cd) 39,95/19,95
CVC – Get Real (lp/cd) 32,95/17,95
DEERHOOF – Miracle-Level (lp/cd) 32,95/17,95
DMA'S – How Many Dreams? (lp=coloured=/lp/cd) 27,95/27,95/16,95
FALL OUT BOY – So Much (For) Stardust (lp=coloured=/lp/cd) 44,95/39,95/18,95
FANTASTIC NEGRITO – Grandfather Courage (lp/cd) 29,95/15,95
FINN, TIM – At (lp/cd) 29,95/19,95
FLEDY MELCULY – Antichilist (lp/cd) 32,95/18,95
GRIMM, TIM – Little In-Between (cd) 22,95
GUNN, STEVE & DAVID MOORE – Let the Moon Be a Planet (lp/cd) 29,95/19,95
HATESPHERE – Hatred Reborn (lp/cd) 27,95/17,95
HOLD STEADY – Price of Progress (lp/cd) 32,95/16,95
JOHN, ELTON – Honky Château (2lp/2cd) 42,95/21,95
JONGE BOSCHFAZANT & MEINDERT TALMA – Schandalig (cd) 18,95
JURADO, DAMIEN – Sometimes You Hurt the One You Hate (lp/cd) 29,95/16,95
KINKS – Journey Part 1 (2lp/2cd) 39,95/16,95
MCLORIN SALVANT, CECILE – Melusine (lp/cd) 32,95/18,95
NECKS – Travel (2lp/cd) 42,95/16,95
NEW PORNOGRAPHERS – Continue as a Guest (lp/cd) 29,95/17,95
ORCHESTRAL MANOUVRES IN THE DARK – Dazzle Ships (2lp/cd) 37,95/16,95
RAPP, TOM – A Journal of the Plague Year (lp/cd) 39,95/18,95
REY, LANA DEL – Did You Know That There's a Tunnel Under Ocean Blv. (2lp/cd) 42,95/19,95
ROSE, CAROLINE – Art of Forgetting (2lp/cd) 34,95/16,95
ROTTEN SOUND – Apocalypse (lp=coloured=/lp/cd) 39,95/37,95/19,95
SAXON – More Inspirations (lp/cd) 34,95/18,95
S10 – Ik Besta Voor Altijd Zolang Jij Aan Mij Denkt (lp) 32,95
TALBOT, MOLINA, LOFGREN & YOUNG – All Roads lead Home (lp/cd) 44,95/18,95
TORRINI, EMILIANA & THE COLORIST ORC – Racing the Storm (lp/cd) 34,95/18,95
UNTHANK & SMITH – Nowhere and Everywhere (lp/cd) 22,95/11,95
V/A – Voila! Les Chansons Formidables (2lp) 32,95
WATERHOUSE, NICK – Fooler (cd) 16,95
WHO – With Orchestra: Live at Wembley (3lp/2cd+blu-ray/cd) 54,95/32,95/19,95
ZAPPA, FRANK – Zappa '80: Mudd Club/Munich (3lp/2lp/3cd) 64,95/54,95/37,95
ZOMBIES – Different Game (lp/cd) 27,95/16,95
VINYL REISSUES:
BAR STOOL PREACHERS – Above the Static (lp) 34,95
DI-RECT – Daydreams in a Blackout (lp) 29,95/ This is Who We Are (lp) 29,9/ Time Will Heal Our Senses (lp) 29,95
HAZES, ANDRE – Kleine Jongen (lp) 27,95
WARRANT – Cherry Pie (lp) 29,95
---
DEZE WEEK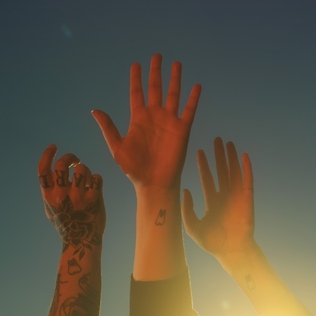 ---
NIEUW IN HUIS:
ARBEID ADELT! – Het Heelal is Hier (lp/cd) 32,95/19,95
BENNY SINGS – Young Hearts (lp/cd) 29,95/15,95
BIRCH, GINA – I Play My Bass Loud (lp=coloured=/lp/cd) 34,95/32,95/18,95
BLACK CROWES – Shake Your Money Maker Live (3lp/2cd) 39,95/22,95
BLACK HONEY – A Fistful of Peaches (cd) 17,95
CAVE, NICK & WARREN ELLIS – Blonde =ost= (lp/cd) 29,95/16,95
CORBY, MATT – Everythings Fine (lp=coloured=/lp/cd) 29,95/27,95/14,95
COSTELLO, ELVIS & BURT BACHARACH – Songs of Bacharach & Costello (2lp+4cd/2lp/2cd) 199,95/44,95/22,95
CYRUS, MILEY – Endless Summer Vacation (lp=coloured=/lp/cd) 34,95/32,95/18,95
DEPECHE MODE – Memento Mori (2lp=coloured=/2lp/cd=deluxe=/cd) 49,95/49,95/29,95/18,95
DEUS – How To Replace It (2lp/cd) 37,95/17,95
DEWOLFF – Love, Death & In Between (2lp=coloured=/2lp/cd) 32,95/29,95/18,95
DYLAN, BOB – Fragments: Time Out of Mind Sessions (1996-1997) (4lp/5cd/2cd) 139,95/144,95/29,95
EYELIDS – A Colossal Waste of Light (lp/cd) 27,95/15,95
GALLO, RON – Foreground Music (lp/cd) 27,95/16,95
GOLDEN EARRING – Eight Miles High (2cd) 24,95
GORILLAZ – Cracker Island (lp=coloured=/lp/cd) 34,95/27,95/18,95
LANKUM – False Lankum (2lp/cd) 39,95/16,95
LATHUMS – From Nothing To a Little Bit More (lp/cd) 29,95/16,95
MELUA, KATIE – Love & Money (lp/cd=deluxe=/cd) 32,95/20,95/18,95
MORRISON, VAN – Moving on Skiffle (2lp/2cd) 37,95/19,95
NAGASAKI SWIM – Everything Grows (lp/cd) 29,95/16,95
NOOTEN, PIETER – Someone There (cd) 18,95
PIGS PIGS PIGS PIGS PIGS – Land of Sleeper (lp/cd) 39,95/17,95
PINK FLOYD – Dark Side of the Moon Live (2lp+2cd+2blu-ray+dvd+2×7"/lp/cd) 299,95/24,95/18,95
RAMKOT – In Between Borderlines (lp=coloured/cd) 32,95/17,95
ROLLING STONES – Grrr Live! (3lp/2cd+blu-ray/2cd+dvd/2cd) 64,95/27,95/24,95/22,95
SAVAGE, JON =V/A= – 1980-1982 (2cd) 27,95
SEXSMITH, RON – Vivian Line (lp/cd) 27,95/14,95
SLEAFORD MODS – Uk Grim (lp/cd) 32,95/16,95
SUNNY WAR – Anarchist Gospel (lp/cd) 27,95/15,95
TROCKENER KECKS – Tk (lp) 27,95
TWAIN, SHANIA – Queen of Me (lp/cd) 32,95/19,95
UNKNOWN MORTAL ORCHESTRA – V (2lp=coloured=/2lp/cd) 47,95/44,95/17,95
U2 – Songs of Surrender (4lp/2lp=coloured=/2lp/4cd/cd=deluxe+4 tracks=/cd) 109,95/44,95/44,95/34,95/22,95/19,95
VEILS – …And Out of the Void Came Love (2lp/cd) 49,95/18,95
VREEMDE KOSTGANGERS – Mist (lp=coloured=/lp/cd) 29,95/27,95/16,95
WAEVE – Waeve =oa Graham Coxon= (2lp/cd) 34,95/18,95
METAL/PROG/PUNK:
AUGUST BURNS RED – Death Below (2lp/cd) 39,95/19,95
BODYFARM – Ultimate Abomination (lp/cd) 39,95/19,95
DISTANT – Heritage (lp/cd) 27,95/19,95
ENSLAVED – Heimdal ( 2lp/2cd/cd) 34,95/22,95/19,95
GODSMACK – Lightning Up the Sky (lp/cd) 32,95/18,95
HAKEN – Fauna (2lp=coloured=/2lp/2cd/cd) 44,95/37,95/21,95/19,95
HEIDEVOLK – Wederkeer (lp/cd) 29,95/17,95
JANSEN, FLOOR – Paragon (lp=coloured=/lp/cd) 34,95/29,95/17,95
KAMELOT – Awakening (2lp/cd) 34,95/17,95
KATATONIA – Sky Void of Stars (2lp/cd) 34,95/17,95
KLONE – Meanwhile (lp=coloured=/lp/cd) 37,95/32,95/15,95
KORN – Requiem Mas (lp/cd) 32,95/18,95
NAVARONE – V (2lp=coloured=/2lp/cd) 32,95/27,95/19,95
PARAMORE – This is Why (lp=coloured=/lp/cd) 47,95/42,95/18,95
RIVERSIDE – Id.Entity (2lp/2cd+blu-ray/2cd/cd) 34,95/69,95/19,95/16,95
RPWL – Crime Scene (lp/cd) 37,95/19,95
STEEL PANTHER – On the Prowl (cd) 14,95
TO THE GRAVE – Director's Cut (lp=coloured=/cd) 34,95/18,95
URIAH HEEP – Chaos & Colour (lp/cd=deluxe=/cd) 34,95/24,95/18,95
SUICIDE SILENCE – Remember…You Must Die (lp/cd=deluxe=/cd) 29,95/24,95/16,95
WAKEMAN, RICK – A Gallery of Imagination (2lp+cd+dvd/2lp/cd)139,95/49,95/15,95
HIP-HOP/DANCE/ELECTRONISCH:
COELY – Alive (lp/cd) 32,95/19,95
DE LA SOUL – 3 Feet High and Rising (2lp/cd) 39,95/19,95
SLOWTHAI – Ugly (lp/cd) 24,95/16,95
WEVAL – Remember (2lp/cd) 37,95/17,95
JAZZ:
BEADY BELLE – Nothing but the Truth (2lp/cd) 29,95/16,95
FITZGERALD, ELLA – Live at Montreux 1969 (lp/cd) 32,95/19,95
MEHLDAU, BRAD – Your Mother Should Know: Brad Mehldau Plays the Beatles (lp/cd) 32,95/18,95
SIMONE, NINA – Little Girl Blue (cd+boek) 24,95
SIXTIES/SEVENTIES:
BARRETT, SYD – An Introduction To Syd Barrett (2lp/cd) 39,95/18,95
GONG – Magick Brother (cd) 21,95
MARTYN, JOHN – Apprentice (4cd) 49,95
SOUL/FUNK/R&B:
BELL, WILLIAM – Man in the Street (cd) 18,95
BEYONCÉ – Renaissance (cd) 18,95
FIELDS, LEE – Sentimental Fool (lp/cd) 24,95/16,95
RAYE – My 21st Century Blues (lp/cd) 37,95/16,95
BLUES/FOLK/AMERICANA:
HENRY, JOE – All the Eye Can See (2lp/cd) 37,95/19,95
HOOKER, JOHN LEE – Burnin' =reissue= (cd) 19,95
KAMARA, BAI & THE VOODOO SNIFFERS – Traveling Medicine Man (2lp/cd) 39,95/22,95
LEDFOOT – Coffin Nails (lp/cd) 29,95/17,95
PRICE, MARGO – Strays (lp/cd) 37,95/19,95
TAYLOR, JOANNE SHAW – Nobody's Fool (lp/cd) 32,95/17,95
YORKSTON, JAMES/NINA PERSSON & SECONDHAND ORCHESTRA – Great White Sea Eagle (lp=coloured=/lp/cd) 27,95/24,95/16,95
REGGAE/SKA/WORLD:
TOURE, ALI FARKA – Voyageur (lp/cd) 32,95/16,95
VINYL:
CAKE – Prolonging the Magic (lp) 27,95
CHEF SPECIAL – Amigo (lp) 27,95/ One For the Mrs. (lp) 27,95/ Passing Through (2lp) 37,95/ Unfold (lp) 27,95
HART, BETH – 37 Days (2lp) 32,95/ My California (lp) 29,95=coloured=/ War in My Mind (lp=coloured=) 32,95