NIEUWSBRIEF 18 APRIL
---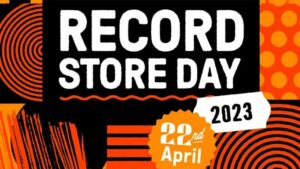 Eindelijk is het zover, we hebben er zin an! Zaterdag 22 april is het Record Store Day!
Je kunt de volgende live acts in onze winkel verwachten:

11.00 – Cloud Cafe
12.30 – Krezip
14.00 – Ad Vanderveen
16.00 – The Mocks

Daarnaast zijn er natuurlijk de speciale Record Store Day releases!
Genoeg reden om zaterdag langs te komen in de Leeuwenstraat, tot dan!
---
TIP VAN ROOS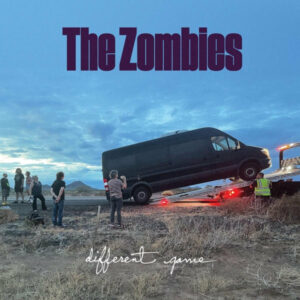 ZOMBIES – Different Game (lp/cd) 27,95/16,95
Oud gedienden Colin Blunstone en Rod Argent houden hun "comeback" als The Zombies nu al bijna 20 jaar vol, aanzienlijk langer dan de eerste keer in de jaren 60.
De jarenlange ervaring (beiden zijn inmiddels 77) is goed terug te horen op het album.
Het is een vertrouwd geluid, met veel invloeden uit de jaren 60 en 70. Maar de heren zijn ook zeker niet bang om nieuwe dingen te proberen.
Het hammondorgel van Argent zorgt voor de rode draad door het album.
The Zombies zijn het zeker nog niet verleerd!

---
KONINGSDAG
Donderdag 27 april is Platenhuis 't Oor vanwege koningsdag gesloten.
---
VERWACHT VRIJDAG 21 APRIL:
ALFA MIST – Variables (lp/cd) 27,95/16,95
BERGE, ODIN & BJORN – Hoohahs & Cat Calls (lp/cd) 27,95/17,95
DEAF HAVANA – Present is a Foreign Land (lp/cd) 29,95/16,95
DOE MAAR – 4us 40 (cd) 19,95
DR. DRE – Chronic =reissue= (2lp/cd) 42,95/16,95
EL MICHELS AFFAIR & BLACK THOUGHT – Glorious Game (lp/cd) 29,95/17,95
EVERYTHING BUT THE GIRL – Fuse (lp/2cd/cd) 27,95/24,95/16,95
FLEDDY MELCULY – Antichilist (lp/cd) 32,95/18,95
FLORENCE & THE MACHINE – Dance Fever Live at Madison Square Garden (2lp) 44,95
FRUIT BATS – A River Running to Your Heart (lp/cd) 29,95/17,95
GILBERT, PAUL – Dio Album (lp/cd) 29,95/18,95
GOULDING, ELLIE – Higher Than Heaven (lp/cd=deluxe=/cd) 32,95/24,95/22,95
HATESPHERE – Hatred Reborn (lp/cd) 27,95/17,95
HUNTER, IAN – Defiance Part 1 (lp/cd) 32,95/16,95
JETHRO TULL – Rökflöte (2lp+2cd+blu-ray/lp=coloured/lp/2cd+blu-ray/cd) 119,95/37,95/29,95/69,95/18,95
JOEY BADASS – 2000 (2lp/cd) 44,95/19,95
KISS – Off the Soundboard 1984 (2lp/cd) 59,95/22,95
LILY, FENNE – Big Picture (cd) 17,95
MARS VOLTA – Que Dios Te Maldiga Mi Co (lp/cd) 39,95/22,95
MARTEN, BILLIE – Drop Cherries (lp/cd) 29,95/19,95
MCCOY, ANDY – Twentyfirst Century Rocks (lp/cd) 42,95/22,95
MCLORIN SALVANT, CECILE – Melusine (lp/cd) 32,95/18,95
MERCHANT, NATALIE – Keep Your Courage (lp/cd) 44,95/18,95
MT. DESOLATION – Through Crooked Aim (lp/cd) 27,95/17,95
MUDHONEY – Plastic Eternity (lp=coloured/lp/cd) 32,95/29,95/17,95
NECKS – Travel (2lp/cd) 42,95/16,95
NF – Hope (lp/cd) 37,95/16,95
POLACHEK, CAROLINE – Desire, Want to Turn Into You (lp/cd) 32,95/16,95
RAPP, TOM – A Journal of the Plague Year (lp/cd) 39,95/18,95
RHODES, EMITT – Recordings 1969-1973 (2cd) 19,95
ROSE, CAROLINE – Art of Forgetting (2lp/cd) 34,95/16,95
ROSE CITY BAND – Garden Party (lp/cd) 34,95/17,95
ROTTEN SOUND – Apocalypse (lp=coloured=/lp/cd) 39,95/37,95/19,95
ROTTING CHRIST – Non Serviam (lp/cd) 30,95/17,95
S10 – Ik Besta Voor Altijd Zolang Jij Aan Mij Denkt (lp) 32,95
SAMPSON, CARTER – Gold (lp/cd) 42,95/19,95
SAXON – More Inspirations (lp/cd) 34,95/18,95
ST. PAUL & THE BROKEN BONES – Angels in Science Fiction (lp/cd) 32,95/18,95
SUBLIME – $5 At the Door (2lp/cd) 42,95/18,95
SYLVIAN, DAVID & STEPHEN MATHIEU – Wandermude (2lp/cd) 42,95/19,95
TALLEST MAN ON EARTH – Henry St. (lp/cd) 27,95/17,95
TEMPLES – Exotico (lp/cd) 39,95/19,95
TORRINI, EMILIANA & THE COLORIST ORC – Racing the Storm (lp/cd) 34,95/18,95
TWENTY ONE PILOTS – Mtv Unplugged (cd) 18,95
WOOD BROTHERS – Heart is the Hero (lp/cd) 32,95/17,95
---
DEZE WEEK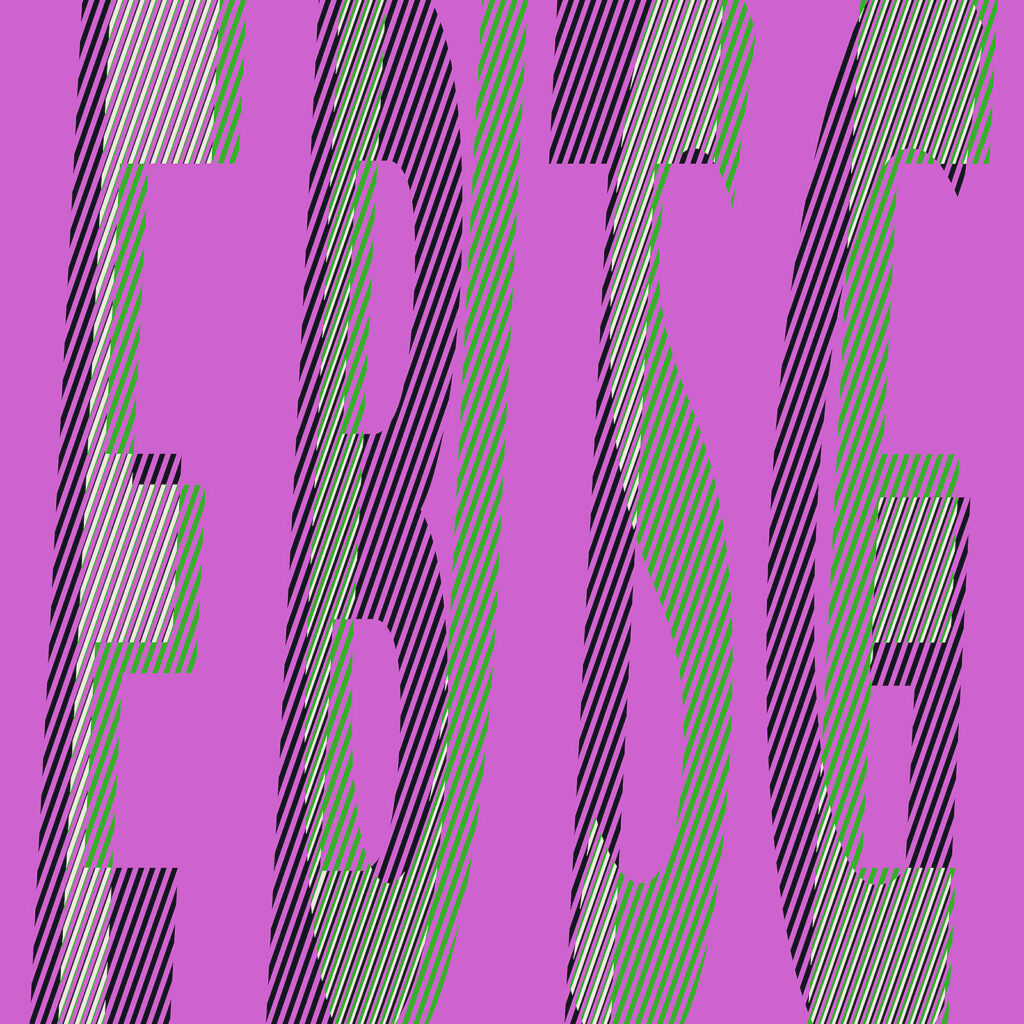 ---
NIEUW IN HUIS:
AFTAB, AROOJ, VIJAY IYER, SHAHZAD ISMAILY – Love in Exile (2lp/cd) 42,95/16,95
ALBERTA CROSS – Sinking Ships (lp/cd) 24,95/15,95
BAIRD, MEG – Furling (lp/cd) 29,95/16,95
BLACK BOX REVELATION – Poetic Rivals (lp/cd) 32,95/19,95
BOWIE, DAVID – Moonage Daydream (3lp) 79,95
BOYGENIUS – Record (lp/cd) 34,95/19,95
CLEVELAND, SHANA – Manzanita (lp/cd) 32,95/17,95
CORBY, MATT – Everythings Fine (lp=coloured=/lp/cd) 29,95/27,95/14,95
COSTELLO, ELVIS & BURT BACHARACH – Songs of Bacharach & Costello (2lp+4cd/2lp/2cd) 199,95/44,95/22,95
DAUGHTER – Stereo Mind Game (lp/cd) 27,95/16,95
DEERHOOF – Miracle-Level (lp/cd) 32,95/17,95
DEPECHE MODE – Memento Mori (2lp=coloured=/2lp/cd=deluxe=/cd) 49,95/49,95/29,95/18,95
DMA'S – How Many Dreams? (lp=coloured=/lp/cd) 27,95/27,95/16,95
DUCKS – High Flyin' =Neil Young= (3lp/2cd) 37,95/19,95
DUNNE, BRIAN – Loser On the Ropes (cd) 16,95
FEIST – Multitudes (lp/cd) 32,95/16,95
FINN, TIM – At (lp/cd) 29,95/19,95
GALLO, RON – Foreground Music (lp/cd) 27,95/16,95
GOLDEN EARRING – Eight Miles High (2cd) 24,95
GUNN, STEVE & DAVID MOORE – Let the Moon Be a Planet (lp/cd) 29,95/19,95
HOLD STEADY – Price of Progress (lp/cd) 32,95/16,95
JOHN, ELTON – Honky Château (2lp/2cd) 42,95/21,95
KREZIP – Any Day Now (lp/cd) 29,95/19,95
MANCHESTER ORCHESTRA – Valley of Vision (lp/cd) 27,95/16,95
MORRISON, VAN – Moving on Skiffle (2lp/2cd) 37,95/19,95
NAGASAKI SWIM – Everything Grows (lp/cd) 29,95/16,95
NEW PORNOGRAPHERS – Continue as a Guest (lp/cd) 29,95/17,95
PETRUCCIANI, MICHEL – Montreux Years (2lp/cd) 37,95/19,95
PIGS PIGS PIGS PIGS PIGS – Land of Sleeper (lp/cd) 39,95/17,95
PINK FLOYD – Dark Side of the Moon Live (2lp+2cd+2blu-ray+dvd+2×7"/lp/cd) 299,95/24,95/18,95
REY, LANA DEL – Did You Know That There's a Tunnel Under Ocean Blv. (2lp/cd) 42,95/19,95
SAVAGE, JON =V/A= – 1980-1982 (2cd) 27,95
SLEAFORD MODS – Uk Grim (lp/cd) 32,95/16,95
SPINVIS – Be-Bop-A-Lula (lp=coloured/lp/cd) 29,95/27,95/16,95
SUNNY WAR – Anarchist Gospel (lp/cd) 27,95/15,95
TALBOT, MOLINA, LOFGREN & YOUNG – All Roads lead Home (lp/cd) 44,95/18,95
TROCKENER KECKS – Tk (lp) 27,95
UNKNOWN MORTAL ORCHESTRA – V (2lp=coloured=/2lp/cd) 47,95/44,95/17,95
UNTHANK & SMITH – Nowhere and Everywhere (lp/cd) 22,95/11,95
U2 – Songs of Surrender (4lp/2lp=coloured=/2lp/4cd/cd=deluxe+4 tracks=/cd) 109,95/44,95/44,95/34,95/22,95/19,95
VEILS – …And Out of the Void Came Love (2lp/cd) 49,95/18,95
VREEMDE KOSTGANGERS – Mist (lp=coloured=/lp/cd) 29,95/27,95/16,95
WATERHOUSE, NICK – Fooler (cd) 16,95
WHO – With Orchestra: Live at Wembley (3lp/2cd+blu-ray/cd) 54,95/32,95/19,95
YOUNG, NEIL – Somewhere Under the Rainbow Live (lp/cd) 29,95/19,95
ZAPPA, FRANK – Zappa '80: Mudd Club/Munich (3lp/2lp/3cd) 64,95/54,95/37,95
ZOMBIES – Different Game (lp/cd) 27,95/16,95
METAL/PROG/PUNK:
AUGUST BURNS RED – Death Below (2lp/cd) 39,95/19,95
BODYFARM – Ultimate Abomination (lp/cd) 39,95/19,95
DISTANT – Heritage (lp/cd) 27,95/19,95
ENSLAVED – Heimdal ( 2lp/2cd/cd) 34,95/22,95/19,95
FALL OUT BOY – So Much (For) Stardust (lp=coloured=/lp/cd) 44,95/39,95/18,95
GODSMACK – Lightning Up the Sky (lp/cd) 32,95/18,95
HAKEN – Fauna (2lp=coloured=/2lp/2cd/cd) 44,95/37,95/21,95/19,95
HEIDEVOLK – Wederkeer (lp/cd) 29,95/17,95
JANSEN, FLOOR – Paragon (lp=coloured=/lp/cd) 34,95/29,95/17,95
KAMELOT – Awakening (2lp/cd) 34,95/17,95
KATATONIA – Sky Void of Stars (2lp/cd) 34,95/17,95
KLONE – Meanwhile (lp=coloured=/lp/cd) 37,95/32,95/15,95
KORN – Requiem Mas (lp/cd) 32,95/18,95
LINKIN PARK – Meteora (5lp+4cd+3dvd/4lp/3cd) 229,95/109,95/22,95
METALLICA – 72 Seasons (2lp/cd) 44,95/20,95
NAVARONE – V (2lp=coloured=/2lp/cd) 32,95/27,95/19,95
PARAMORE – This is Why (lp=coloured=/lp/cd) 47,95/42,95/18,95
RIVERSIDE – Id.Entity (2lp/2cd+blu-ray/2cd/cd) 34,95/69,95/19,95/16,95
RPWL – Crime Scene (lp/cd) 37,95/19,95
STEEL PANTHER – On the Prowl (cd) 14,95
TO THE GRAVE – Director's Cut (lp=coloured=/cd) 34,95/18,95
SUICIDE SILENCE – Remember…You Must Die (lp/cd=deluxe=/cd) 29,95/24,95/16,95
WAKEMAN, RICK – A Gallery of Imagination (2lp+cd+dvd/2lp/cd)139,95/49,95/15,95
HIP-HOP/DANCE/ELECTRONISCH:
COELY – Alive (lp/cd) 32,95/19,95
DE LA SOUL – 3 Feet High and Rising (2lp/cd) 39,95/19,95
SLOWTHAI – Ugly (lp/cd) 24,95/16,95
WEVAL – Remember (2lp/cd) 37,95/17,95
JAZZ:
BEADY BELLE – Nothing but the Truth (2lp/cd) 29,95/16,95
FITZGERALD, ELLA – Live at Montreux 1969 (lp/cd) 32,95/19,95
MEHLDAU, BRAD – Your Mother Should Know: Brad Mehldau Plays the Beatles (lp/cd) 32,95/18,95
SIMONE, NINA – Little Girl Blue (cd+boek) 24,95
SIXTIES/SEVENTIES:
BARRETT, SYD – An Introduction To Syd Barrett (2lp/cd) 39,95/18,95
GONG – Magick Brother (cd) 21,95
KINKS – Journey Part 1 (2lp/2cd) 39,95/16,95
MARTYN, JOHN – Apprentice (4cd) 49,95
SOUL/FUNK/R&B:
BELL, WILLIAM – Man in the Street (cd) 18,95
BEYONCÉ – Renaissance (cd) 18,95
FIELDS, LEE – Sentimental Fool (lp/cd) 24,95/16,95
RAYE – My 21st Century Blues (lp/cd) 37,95/16,95
BLUES/FOLK/AMERICANA:
BONAMASSA, JOE – Tales of Time (lp/cd) 20,95/37,95
FANTASTIC NEGRITO – Grandfather Courage (lp/cd) 29,95/15,95
HENRY, JOE – All the Eye Can See (2lp/cd) 37,95/19,95
HOOKER, JOHN LEE – Burnin' =reissue= (cd) 19,95
JURADO, DAMIEN – Sometimes You Hurt the One You Hate (lp/cd) 29,95/16,95
KAMARA, BAI & THE VOODOO SNIFFERS – Traveling Medicine Man (2lp/cd) 39,95/22,95
LEDFOOT – Coffin Nails (lp/cd) 29,95/17,95
PRICE, MARGO – Strays (lp/cd) 37,95/19,95
TAYLOR, JOANNE SHAW – Nobody's Fool (lp/cd) 32,95/17,95
YORKSTON, JAMES/NINA PERSSON & SECONDHAND ORCHESTRA – Great White Sea Eagle (lp=coloured=/lp/cd) 27,95/24,95/16,95
REGGAE/SKA/WORLD:
ALTIN GUN – Ask (lp/cd) 24,95/18,95
LANKUM – False Lankum (2lp/cd) 39,95/16,95
TOURE, ALI FARKA – Voyageur (lp/cd) 32,95/16,95
VINYL:
CAKE – Prolonging the Magic (lp) 27,95
CHEF SPECIAL – Amigo (lp) 27,95/ One For the Mrs. (lp) 27,95/ Passing Through (2lp) 37,95/ Unfold (lp) 27,95
DI-RECT – Daydreams in a Blackout (lp) 29,95/ This is Who We Are (lp) 29,9/ Time Will Heal Our Senses (lp) 29,95
HART, BETH – 37 Days (2lp) 32,95/ My California (lp) 29,95=coloured=/ War in My Mind (lp=coloured=) 32,95
HAZES, ANDRE – Kleine Jongen (lp) 27,95