NIEUWSBRIEF 11 JULI
---
PLATEN EN CD BEURS ZONDAG 16 JULI
Aanstaande zondag is er van 11:00 tot 17:00 weer een platen en cd beurs op het marktterrein.
Net als de vorige keer zullen wij daar aanwezig zijn met prachtige lp's, cd's, singles en boxen.
Tot dan!
---
TIP VAN ROOS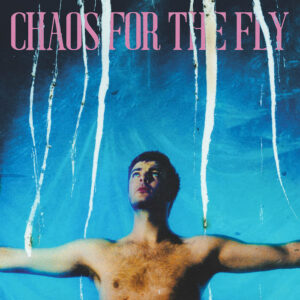 CHATTEN, GRIAN – Chaos For the Fly (lp=coloured=/lp/cd) 32,95/29,95/17,95

Na een drukke periode van touren met zijn band Fontaines DC, blijkt frontman Grian Chatten tussendoor tijd te hebben gehad om aan een solo album te werken.
Geen woede en geschreeuw zoals we van hem gewend zijn, maar melodische ingetogen zang.
De titel komt van de uitspraak 'Normal is an illusion. What's normal for the spider is chaos for the fly'. Dit geeft de sfeer van het album goed weer, de teksten zijn wellicht donker en melancholisch, maar het is muzikaal zeer veelzijdig.
Al met al een verrassend solo album!
---
VERWACHT VRIJDAG 14 JULI
AFRICAN HEAD CHARGE – A Trip To Bolgatanga (lp/cd) 27,95/16,95
ALLEN, TONY & ADRIAN YOUNGE – Tony Allen Jid018 (lp=coloured=/lp/cd) 37,95/34,95/15,95
ATHEIST – Piece of Time =reissue= (cd) 15,95/ Unquestionable Presence =reissue= (cd) 15,95
BIG BIG TRAIN – Ingenious Devices (2lp=coloured=/2lp/cd) 59,95/54,95/18,95
BOLTON, MICHAEL – Spark of Light (lp/cd=deluxe=/cd) 27,95/18,95/15,95
BOY & BEAR – Boy & Bear (cd) 18,95
CINNAMON, GERRY – Live at Hampden park (2lp/2cd) 42,5/21,95
COLTRANE, JOHN & ERIC DOLPHY – Evenings at the Village Gate (2lp/cd) 39,95/21,95
FIVE SECONDS OF SUMMER – Feeling of Falling Upwards (2lp/cd=deluxe=/cd) 37,95/22,95/19,95
FOLDS, BEN – What Matters Most (lp=coloured/lp/cd=deluxe +3 tracks=/cd) 44,95/37,95/24,95/16,95
LITTLE DRAGON – Slugs of Love (lp/cd) 32,95/17,95
LOCAL NATIVES – Time Will Wait For No One (lp/cd) 39,95/17,95
MAAL, BAABA – Being (lp/cd) 29,95/16,95
MARILLION – Seasons End =reissue= (2lp/cd) 39,95/18,95
MAY, BRIAN – Star Fleet Project (4cd/lp/cd) 94,95/32,95/19,95
MILLS, BLAKE – Jelly Road (2lp/cd) 39,95/17,95
MORSE, NEAL – AN Evening of Innocence & Danger: Live in Hamburg (3cd) 27,95
NELSON, LUKAS & PROMISE OF THE REAL – Sticks and Stones (lp/cd) 32,95/16,95
NIGHT BEATS – Rajan (lp/cd) 39,95/17,95
PENGUIN CAFÉ – Rain Before Seven… (lp=coloured=/lp/cd) 37,95/32,95/18,95
RUSSIAN CIRCLES – Station (lp) 39,95
SON VOLT – Day of the Doug (lp/cd) 29,95/16,95
SOUNDGARDEN – Best of (2lp/2cd) 59,95/21,95
STRAWBS – Magic of it All (lp/cd) 39,95/19,95
WALL, COLTER – Little Songs (lp/cd) 37,95/19,95
WATTS, CHARLIE – Anthology (2lp/2cd) 39,95/19,95
VINYL REISSUES:
AEROSMITH – Aerosmith (lp) 32,95/ Draw the Line (lp) 32,95
CLAPTON, ERIC – Unplugged (2lp) 44,95
KINKS – Schoolboys in Disgrace (lp) 32,95/ Soap Opera (lp) 32,95
SUGARHILL GANG – Sugarhill Gang (lp) 29,95
---
DEZE WEEK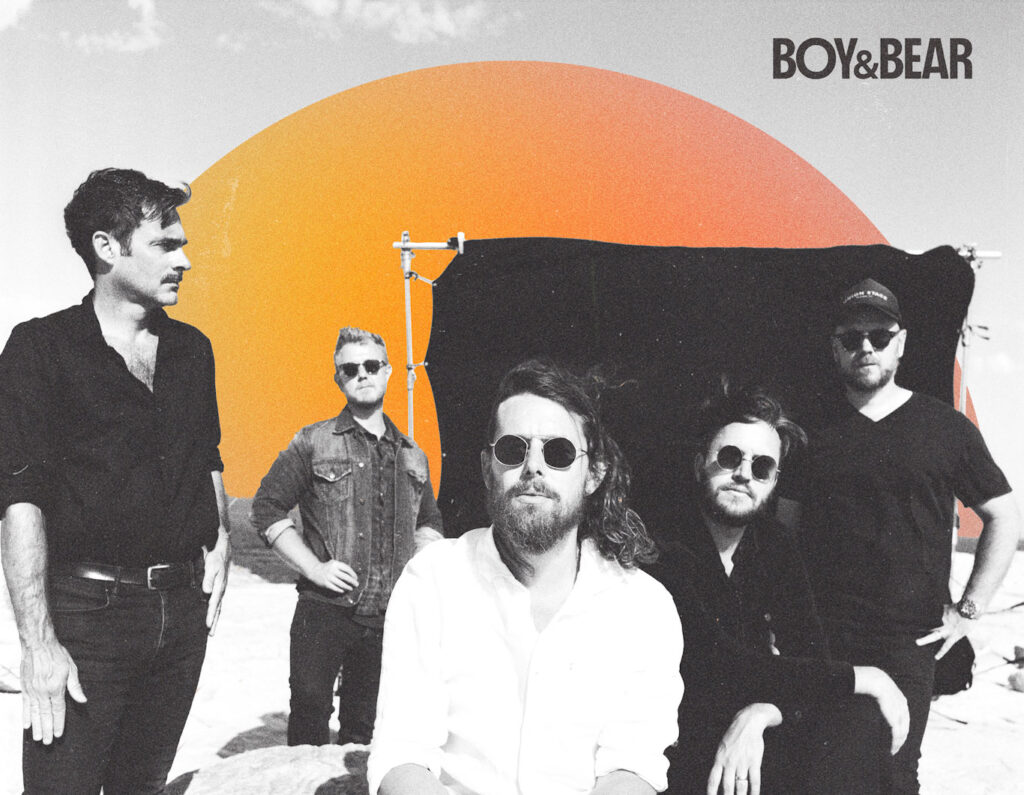 ---
NIEUW IN HUIS:
ANOHNI & THE JOHNSONS – My Back Was a Bridge For You To Cross (lp/cd) 42,95/16,95
BC CAMPLIGHT – Last Rotation of Earth (lp/cd) 29,95/18,95
BETTIE SERVEERT – Palomine (2lp/2cd) 32,95/18,95
CHATTEN, GRIAN – Chaos For the Fly (lp=coloured=/lp/cd) 32,95/29,95/17,95
CHRISTINE AND THE QUEENS – Paranoia, Angels, True Love (3lp/lp/3cd/cd) 59,95/34,95/24,95/17,95
COLDPLAY – Prospekt's March (lp) 29,95
CROWELL, RODNEY – Chicago Sessions (lp/cd) 37,95/16,95
DEAN, OLIVIA – Messy (lp/cd) 32,95/17,95
DJANGO DJANGO – Off Planet (2lp/2cd) 34,95/19,95
DR. JOHN – Montreux Years (2lp/cd) 37,95/19,95
DURY, BAXTER – I Thought I Was Better Than You (lp/cd) 29,95/18,95
DYLAN, BOB – Shadow Kingdom (2lp/cd) 34,95/18,95
FOO FIGHTERS – But Here We Are (lp/cd) 34,95/18,95
GALEN & PAUL – Can We Do Tomorrow Another Day? (lp=coloured=/lp/cd) 32,95/27,95/18,95
GALLAGHER, NOEL & HIGH FLYING BIRDS – Council Skies (2lp/cd=deluxe=/cd) 49,95/22,95/16,95
GALLAGHER, RORY – All Around Man: Live in London (3lp/2cd) 64,95/21,95
HARPER, BEN – Wide Open Light (lp/cd) 34,95/17,95
HARVEY, P.J. – I Inside the Old Year Dying (lp/cd) 29,95/18,95
HENSON, KEATON – House Party (lp/cd) 29,95/17,95
HORAN, NIALL – Show (lp/cd) 32,95/19,95
HOWARD, BEN – Is It? (lp/cd) 37,95/19,95
JEWELL, EILEN – Get Behind the Wheel (lp/cd) 29,95/16,95
LITTLE FEAT – Dixie Chicken (2cd) 21,95/ Sailin' Shoes (2cd) 21,95
LUKATHER, STEVE – Bridges (lp/cd) 32,95/18,95
MELLENCAMP, JOHN – Orpheus Descending (cd) 17,95
MOTORPSYCHO – Yay! (lp/cd) 39,95/18,95
NOTHING BUT THIEVES – Dead City Club (lp/cd) 27,95/18,95
PET SHOP BOYS – Smash: The Singles 1985-2020 (6lp/5cd/3cd) 149,95/54,95/22,95
POWER, BRIGID MAE – Dream From the Deep Well (lp/cd) 32,95/17,95
PROTOMARTYR – Formal Growth in the Desert (lp=coloured/lp/cd) 32,95/29,95/16,95
SOFT MACHINE – Other Doors (2lp=coloured=/2lp/cd) 44,95/39,95/16,95
SPARKS – Girl is Crying in Her Latte (lp=coloured=/lp/cd) 37,95/34,95/16,95
SQUID – O Monolith (lp/cd) 29,95/16,95
STAAT, DE – Red, Yellow & Blue (3×10"/3cd) 59,95/27,95/ Blue (10") 27,95/ Red (10") 27,95/ Yellow (10")
SWANS – Beggar (2lp/2cd) 47,95/21,95
TEMPLES – Exotico (lp/cd) 39,95/19,95
TESKEY BROTHERS – Winding Way (lp=coloured/lp/cd) 37,95/32,95/17,95
V/A – Endless Coloured Waves: the Songs of Nick Drake (3lp=coloured/2lp/2cd) 59,95/42,95/19,95
WATERS, ROGER – Lockdown Sessions (lp/cd) 27,95/18,95
WHAM! – Singles: Echoes From the Edge of Heaven (13×12"/10cd/2lp=coloured/2lp/cd) 309,95/69,95/44,95/37,95/18,95
WINTERSON, SOFIE – Southern Skies (lp=coloured=/lp/cd) 29,95/27,95/16,95
ZAPPA, FRANK – Funky Nothingness (2lp/3cd) 44,95/32,95
METAL/PROG/PUNK:
ACACIA STRAIN – Failure Will Follow (2lp/cd) 39,95/18,95
AVENGED SEVENFOLD – Life is But a Dream (2lp=coloured=/2lp/cd) 54,95/49,95/18,95
BEACH FOSSILS – Bunny (lp/cd) 32,95/17,95
CATTLE DECAPITATION – Terrasite (cd) 17,95
DAMNED – Darkadelic (lp/cd) 32,95/19,95
DROPKICK MURPHYS – Okemah Rising (lp/cd) 29,95/18,95
FEAR FACTORY – Mechanize (2lp/cd) 39,95/19,95/ Re-Industrialized (2lp/2cd) 39,95/21,95
GHOST – Phantomime (12"/cd) 32,95/17,95
LORD, JON – Live (2lp/cd) 34,95/19,95
LUCASSEN, ARJEN – Golden Age of Music (3cd/2lp/cd) 89,95/32,95/19,95
METALLICA – 72 Seasons (2lp/cd) 44,95/20,95
MOTORHEAD – Live at Montreux Jazz Festival '07 (2lp/2cd) 39,95/19,95
OCEAN – Holocene (cd) 17,95
QUEENS OF THE STONE AGE – In Times New Roman (2lp=coloured=/2lp/cd) 37,95/34,95/16,95
RANCID – Tomorrow Never Comes (lp=coloured=/lp/cd) 32,95/29,95/16,95
SLEEP TOKEN – Take Me Back To Eden (2lp/cd) 37,95/17,95
SOLBERG, EINAR – 16 =Leprous= (2lp/cd) 37,95/19,95
UNEARTH – Wretched; the Ruinous (lp/cd) 32,95/19,95
YES – Mirror To the Sky (5lp/2lp/3cd/2cd/cd) 119,95/44,95/69,95/19,95/18,95
HIP-HOP/DANCE/ELECTRONISCH:
ATMOSPHERE – So Many Other Realities Exist (lp/cd) 37,95/17,95
CRAVEN FAULTS – Standers (2lp=coloured=/2lp/3cd/cd) 39,95/27,95/24,95/18,95
DAFT PUNK – Random Access Memories =10th Anniversary= (3lp/2cd) 59,95/24,95
DE LA SOUL – Stakes is High (lp/cd) 37,95/19,95
EL MICHELS AFFAIR & BLACK THOUGHT – Glorious Game (lp/cd) 29,95/17,95
LIL' WAYNE – I am Music (cd)) 17,95
LITTLE SIMZ – No Thank You (2lp=coloured=/2lp/cd) 44,95/39,95/17,95
MOBY – Resound NYC (2lp/cd) 42,95/24,95
NAS – King's Disease III (cd) 19,95
ORB – Prism (2lp=coloured=/2lp/cd) 32,95/29,95/16,95
OVERMONO – Good Lies (lp/cd) 27,95/16,95
SLOWTHAI – Ugly (lp/cd) 24,95/16,95
STICKS – Alles Over Hoop (lp/cd) 32,95/16,95
V/A – Dinosaur Beats (2lp/cd) 37,95/14,95
JAZZ:
ALFA MIST – Variables (lp/cd) 27,95/16,95
BEADY BELLE – Nothing but the Truth (2lp/cd) 29,95/16,95
COHEN, AVISHAI – Iroko (lp/cd) 27,95/17,95
FITZGERALD, ELLA – Live at Montreux 1969 (lp/cd) 32,95/19,95
JONES, NORAH – Little Broken Hearts (3lp/lp/2cd/cd) 74,95/32,95/19,95/17,95
JOY, SAMARA – Linger Awhile (cd) 19,95
MCLORIN SALVANT, CECILE – Melusine (lp/cd) 32,95/18,95
MEHLDAU, BRAD – Your Mother Should Know: Brad Mehldau Plays the Beatles (lp/cd) 32,95/18,95
METHENY, PAT – Dream Box (2lp/cd) 39,95/22,95
SIMONE, NINA – Little Girl Blue (cd+boek) 24,95
SIXTIES/SEVENTIES:
KINKS – Journey Part 1 (2lp/2cd) 39,95/16,95
MOODY BLUES – To Our Children's Children's Children (5cd) 79,95
RHODES, EMITT – Recordings 1969-1973 (2cd) 19,95
SOUL/FUNK/R&B:
BELL, WILLIAM – Man in the Street (cd) 18,95
BEYONCÉ – Renaissance (cd) 18,95
FIELDS, LEE – Sentimental Fool (lp/cd) 24,95/16,95
GABRIELS – Angels & Queens II (lp=coloured=/lp/cd=deluxe=/cd) 32,95/29,95/18,95/12,95
JONES, DURAND – Wait Til I Get Over (lp/cd) 32,95/17,95
LAVETTE, BETTYE – Lavette! (cd) 16,95
MONAE, JANELLE – Age of Pleasure (lp=coloured/lp/cd) 49,95/44,95/18,95
PARKS, ARLO – My Soft Machine (lp/cd) 29,95/18,95
RAYE – My 21st Century Blues (lp/cd) 37,95/16,95
STONE, ANGIE – Love Language (cd) 17,95
SZA – Sos (2lp/cd) 32,95/18,95
BLUES/FOLK/AMERICANA:
BONAMASSA, JOE – Tales of Time (lp/cd) 20,95/37,95
DRIVE-BY TRUCKERS – Complete Dirty South (2lp/2cd) 49,95/22,95
ELLIS, ROBERT – Yesterday's News (lp/cd) 34,95/16,95
FANTASTIC NEGRITO – Grandfather Courage (lp/cd) 29,95/15,95
FISH, SAMANTHA & JESSE DAYTON – Death Wish Blues (lp/cd) 32,95/17,95
GOV'T MULE – Peace…Like a River (2cd/cd) 22,95/19,95
HENRY, JOE – All the Eye Can See (2lp/cd) 37,95/19,95
HOOKER, JOHN LEE – Burnin' =reissue= (cd) 19,95
ISBELL,JASON AND THE 400 UNIT – Weathervanes (2lp/cd) 37,95/16,95
JURADO, DAMIEN – Sometimes You Hurt the One You Hate (lp/cd) 29,95/16,95
KAMARA, BAI & THE VOODOO SNIFFERS – Traveling Medicine Man (2lp/cd) 39,95/22,95
LANKUM – False Lankum (2lp/cd) 39,95/16,95
LEWIS, JENNY – Joy'all (lp/cd) 32,95/17,95
MAHAL, TAJ – Savoy (cd) 16,95
PRICE, MARGO – Strays (lp/cd) 37,95/19,95
ROSE CITY BAND – Garden Party (lp/cd) 34,95/17,95
WACO BROTHERS – Men That God Forgot (lp/cd) 42,95/17,95
WILLIAMS, LUCINDA – Stories From a Rock N Roll Heart (lp/cd) 32,95/16,95
REGGAE/SKA/WORLD:
ALTIN GUN – Ask (lp/cd) 24,95/18,95
DIAWARA, FATOUMATA – London Ko (cd) 18,95
SUBLIME – $5 At the Door (2lp/cd) 42,95/18,95
TINARIWEN – Amatssou (lp=coloured/lp/cd) 34,95/32,95/18,95
TOURE, ALI FARKA – Voyageur (lp/cd) 32,95/16,95
VINYL:
ARCH ENEMY – Burning Bridges 9lp) 27,95/ Wages of Sin (lp) 27,95
DE LA SOUL – De La Soul is Dead (2lp) 34,95
CASH, JOHNNY – His Ultimate Collection (lp) 19,95
DOE MAAR – De Beste (2lp) 37,95
JOHN COFFEY – Great News (lp) 22,95
FUGAZI – In On the Kill Taker (lp) 24,95
MASTODON – Call of the Mastodon (lp) 34,95/ Leviathan (lp) 34,95
TYPHOON & NEW COOL COLLECTIVE – Chocolade (lp) 27,95
WIALING SOULS – Stormy Night (lp) 24,95