NIEUWSBRIEF 30 AUGUSTUS
---
TIM KNOL INSTORE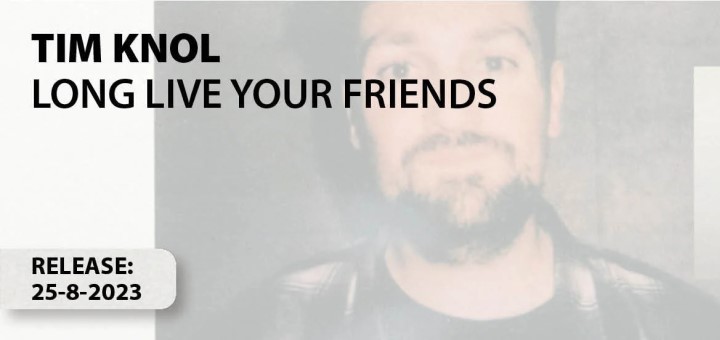 Vrijdag 25 augustus kwam het nieuw album van Tim Knol uit.
Ter ere hiervan zal Tim donderdag 7 september om 17:30 een instore geven op ons groots podium!
Tot dan!
---
TIP VAN JORN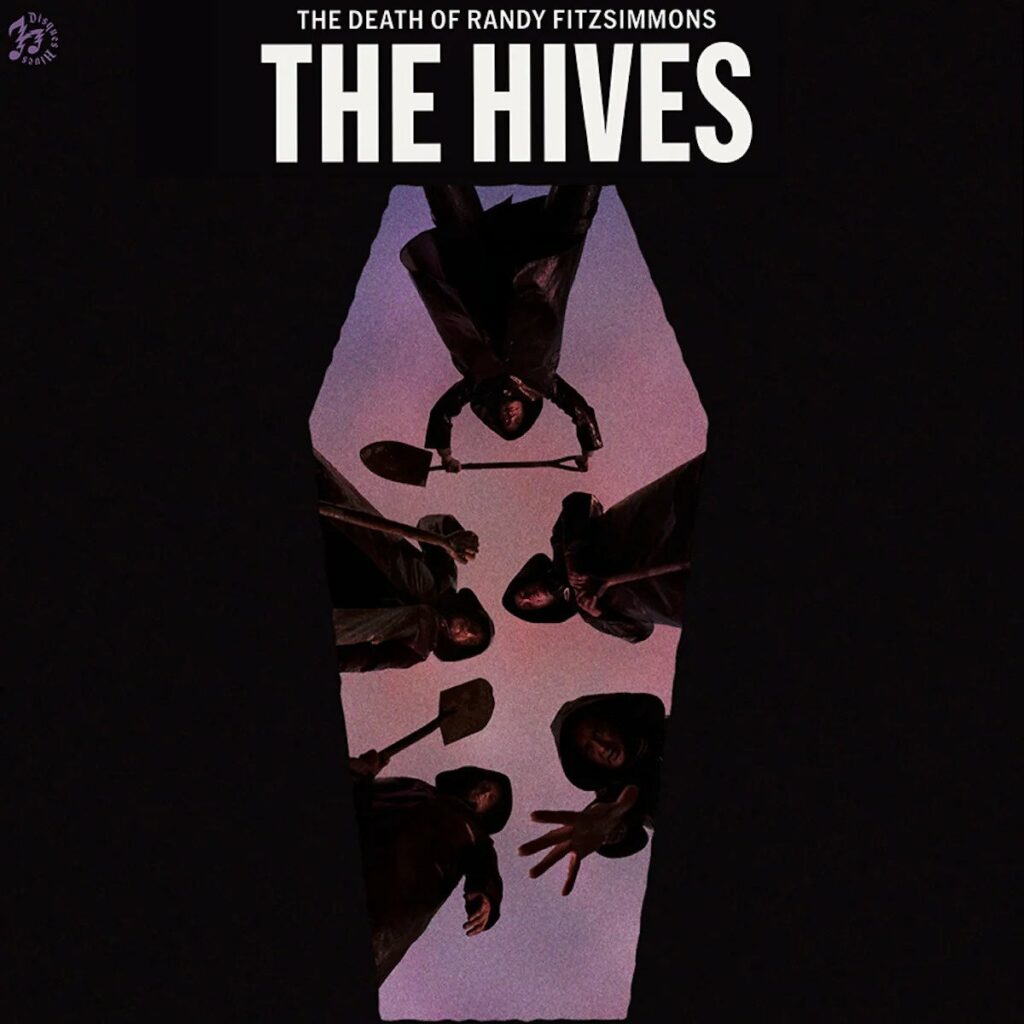 HIVES – Death of Randy Fitzsimmons (lp=coloured=/lp/cd) 27,95/24,95/14,95
Het is 11 jaar geleden dat Zweedse rockband 'The Hives' hun laatste album uitbrachten. Dankzij hits als 'Hate To Say I Told You So', 'Come On!' en 'Tick Tick Boom' staan ze bekend als een van de leidende figuren van de garagerock revival van de jaren 2000. Opener 'Bogus Operandi' van hun zesde album 'The Death of Randy Fitzsimmons' bewijst meteen dat hun lange pauze geen effect heeft gehad op hun talent voor het maken van stevige garagerock met goede hooks. De lol en inspiratie druipt er de hele plaat vanaf, het zijn allemaal sterke nummers met tekstueel een flinke bak humor. Eigenlijk precies wat we willen van een nieuwe Hives plaat, absolute aanrader dus!
---
VERWACHT VRIJDAG 1 SEPTEMBER
ASKING ALEXANDRIA – Where Do We Go From Here? (cd) 19,95
BLACK MAGIC SIX – Black Cloud Descending (lp/cd) 37,95/22,95
BONNIE PRINCE BILLY – Keeping Secrets Will Destroy You (lp/cd) 24,95/16,95
FOLDS, BEN – What Matters Most (lp=coloured/lp/cd=deluxe +3 tracks=/cd) 44,95/37,95/24,95/16,95
JETHRO TULL – Broadsword and the Beast (4lp/5cd+3dvd) 159,95/89,95
JIMMY EAT WORLD – Bleed American =reissue= (2cd) 22,95
JON, ROBERT & THE WRECK – Ride Into the Light (cd) 17,95
KESTEREN, REMY VAN – Muses (lp/cd) 24,95/16,95
KINGMAN, TAYLOR – Hollow Sound (lp/cd) 32,95/22,95
MARDUK – Memento Mori (lp/cd) 29,95/19,95
MOTORHEAD & LEMMY & LARRY WALLIS – Boys of Ladbroke Grove (lp/cd) 39,95/22,95
PAPER KITES – At the Roadhouse (2lp/cd) 32,95/15,95
PRIMAL FEAR – Code Red (2lp/cd) 39,95/19,95
ROYAL BLOOD – Back To the Water Below (lp=coloured/lp/cd) 32,95/29,95/18,95
SIGUR ROS – Atta (2lp/cd) 37,95/21,95
SLOWDIVE – Everything is Alive (lp/cd) 32,95/18,95
SOEN – Memorial (lp/cd) 32,95/19,95
SPANISH LOVE SONGS – No Joy (lp/cd) 34,95/15,95
SUPERGRASS – Life on Other Planets =reissue= (lp/3cd) 29,95/22,95
YARD ACT – Trench Coat Museum (12") 22,95
VINYL REISSUES:
65DAYSOFSTATIC – Wild Light (lp) 29,95
B. COOL-AID – Leather Blvd. (2lp) 39,95
FOGERTY, JOHN – Blue Ridge Rangers (lp) 32,95/ John Fogerty (lp) 32,95
GUY, BUDDY – Feels Like Rain (lp) 29,95
PINEAPPLE THIEF – Magnolia (lp) 34,95
PINK FLOYD – Best of Pink Floyd (redux) (lp) 42,95
RAFFERTY, GERRY – City To City (2lp) 39,95/ Night Owl (lp) 32,95/ Snakes and Ladders (lp) 32,95
R.E.M. – Around the Sun (2lp) 42,95/ Collapse Into Now (lp) 32,95
RICHMAN, JONATHAN & THE MODERN LOVERS – Jonathan Richman & the Modern Lovers (lp) 29,95
SEF – Ik Zou Voor Veel Kunnen Sterven Maar Niet Voor een Vlag (lp) 32,95
TAYLOR, JAMES – Flag (lp) 32,95
TUTTLE, MOLLY – But I'd Rather Be With You (lp) 29,95
UNDERTONES – Sin of Pride (lp) 34,95
VIAGRA BOYS – Street Worms (lp) 27,95
VILE, KURT – Wakin' On a Pretty Daze (2lp) 37,95
YOUNG, NEIL & CRAZY HORSE – Odeon Budokan (lp) 32,95
---
DEZE WEEK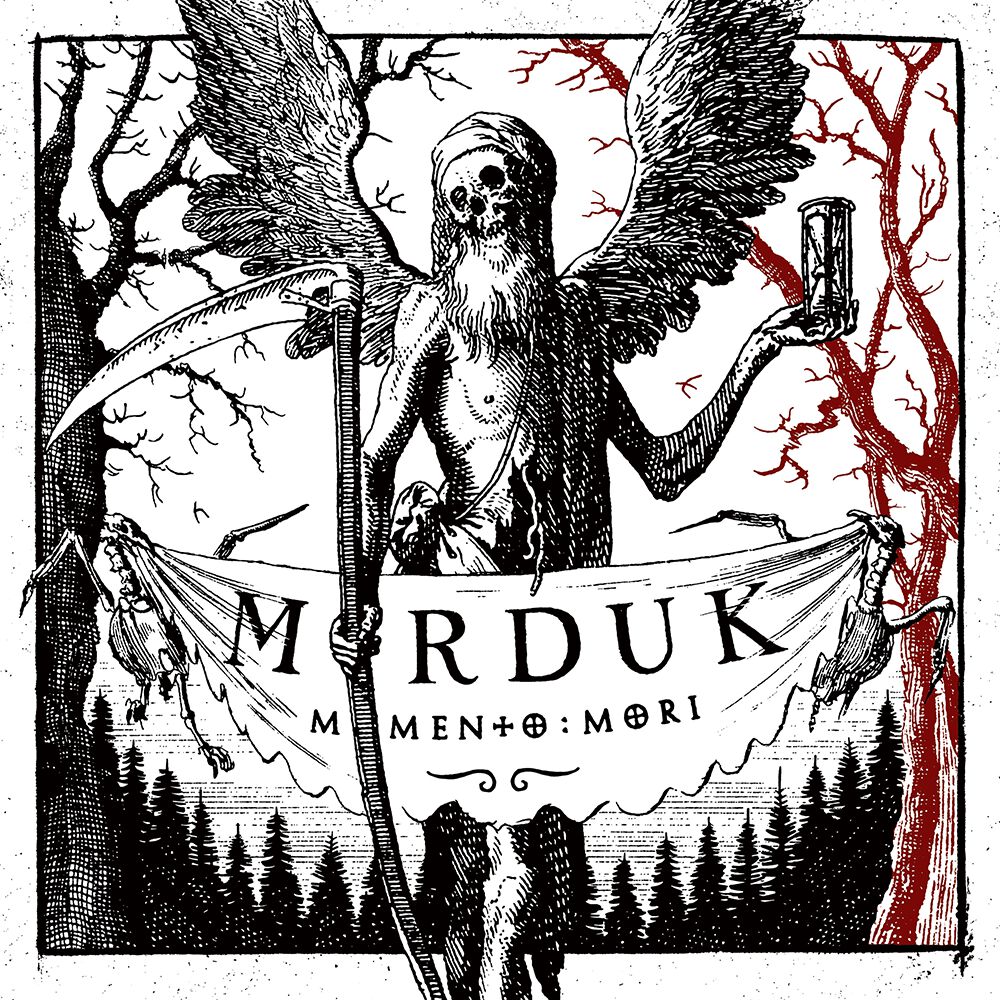 ---
NIEUW IN HUIS:
ACDA & DE MUNNIK – Adam: Het Beste Van (2lp) 34,95
ALLEN, JON – A Heightened Sense of Everything (lp/cd) 22,95/16,95
ANNE-MARIE – Unhealthy (lp/cd) 32,95/19,95
ANOHNI & THE JOHNSONS – My Back Was a Bridge For You To Cross (lp/cd) 42,95/16,95
BINGHAM, RYAN – Watch Out For the Wolf (lp/cd) 32,95/16,95
BIRDY – Portraits (lp=coloured=/lp/cd) 34,95/32,95/18,95
BLUR – Ballad of Darren (lp=coloured/lp/cd=deluxe=/cd) 32,95/29,95/20,95/18,95
BOWIE, DAVID – Ziggy Stardust & the Spiders From Mars (2lp/3cd/2cd) 69,95/27,95/21,95
BOY & BEAR – Boy & Bear (cd) 18,95
BUDOS BAND – Frontier's Edge (lp/cd) 32,95/17,95
CHATTEN, GRIAN – Chaos For the Fly (lp=coloured=/lp/cd) 32,95/29,95/17,95
CHRISTINE AND THE QUEENS – Paranoia, Angels, True Love (3lp/lp/3cd/cd) 59,95/34,95/24,95/17,95
CLIENTELE – I Am Not There Anymore (2lp/cd) 37,95/17,95
COLDPLAY – Prospekt's March (lp) 29,95
COOPER, ALICE – Road (3lp=coloured=/3lp/cd+blu-ray/cd+dvd/cd) 44,95/39,95/27,95/27,95/19,95
COYNE, KEVIN – Live Rough and More (cd) 22,95/ Shangri-La: Live in Bremen (2cd) 24,95
CROWELL, RODNEY – Chicago Sessions (lp/cd) 37,95/16,95
DEAN, OLIVIA – Messy (lp/cd) 32,95/17,95
DEXYS – Feminine Divine (lp=coloured/lp/cd) 37,95/34,95/14,95
DYLAN, BOB – Shadow Kingdom (2lp/cd) 34,95/18,95
GALLAGHER, LIAM – Knebworth '22 (2lp=coloured/2lp/cd) 59,95/49,95/18,95
GEORGIA – Euphoric (lp/cd) 24,95/16,95
HARVEY, P.J. – I Inside the Old Year Dying (lp/cd) 29,95/18,95
HIVES – Death of Randy Fitzsimmons (lp=coloured/lp/cd) 27,95/24,95/14,95
HOZIER – Unreal Unearth (2lp/cd) 44,95/19,95
JESUS AND MARY CHAIN – Sunset 666 (2lp=coloured/2lp/cd) 34,95/32,95/16,95
JUNGLE – Volcano (lp=coloured/lp/cd) 39,95/37,95/17,95
KANE, MILES – One Man Band (lp/cd) 32,95/17,95
KNOL, TIM – Long Live Your Friends (lp=coloured/lp/cd) 29,95/27,95/16,95
LITTLE FEAT – Dixie Chicken (2cd) 21,95/ Sailin' Shoes (2cd) 21,95
LOFGREN, NILS – Mountains (lp/cd) 32,95/17,95
MAPACHE – Swinging Stars (lp/cd) 34,95/16,95
MEEK, BUCK – Haunted Mountain (lp/cd) 27,95/16,95
MILLS, BLAKE – Jelly Road (2lp/cd) 39,95/17,95
MITCHELL, JONI – At Newport (2lp=coloured/2lp/cd) 59,95/49,95/18,95
NIGHT BEATS – Rajan (lp/cd) 39,95/17,95
NOTHING BUT THIEVES – Dead City Club (lp/cd) 27,95/18,95
PUBLIC IMAGE LTD. – End of World (2lp/cd) 37,95/16,95
QUATRO, SUZI & KT TUNSTALL – Face To Face (lp/cd) 32,95/17,95
ROSSEN, DANIEl – Live in Pioneertown & Santa Fe (lp) 32,95
STATUS QUO – Live in Amsterdam (3lp/2cd) 49,95/22,95
TALKING HEADS – Stop Making Sense (2lp) 59,95
TESKEY BROTHERS – Winding Way (lp=coloured/lp/cd) 37,95/32,95/17,95
UNCLE ACID & THE DEADBEATS – Slaughter on First Avenue (2lp/2cd) 49,95/21,95
WATTS, CHARLIE – Anthology (2lp/2cd) 39,95/19,95
WHAM! – Singles: Echoes From the Edge of Heaven (13×12"/10cd/2lp=coloured/2lp/cd) 309,95/69,95/44,95/37,95/18,95
WILCO – Cruel Country (2lp) 44,95
WILLIAM THE CONQUEROR – Excuse Me While I Vanish (lp/cd) 34,95/17,95
WRIGHT, RICHARD – Wet Dream (lp/cd) 44,95/18,95
YOUNG, NEIL – Chrome Dreams =reissue= (2lp/cd) 59,95/22,95
ZAPPA, FRANK – Funky Nothingness (2lp/3cd) 44,95/32,95
METAL/PROG/PUNK:
ACACIA STRAIN – Failure Will Follow (2lp/cd) 39,95/18,95
AEROSMITH – Greatest Hits (4lp/2lp/lp/3cd/cd) 149,95/39,95/32,95/32,95/19,95
ATHEIST – Piece of Time =reissue= (cd) 15,95/ Unquestionable Presence =reissue= (cd) 15,95
BIG BIG TRAIN – Ingenious Devices (2lp=coloured=/2lp/cd) 59,95/54,95/18,95
CATTLE DECAPITATION – Terrasite (cd) 17,95
GHOST – Phantomime (12"/cd) 32,95/17,95
GRETA VAN FLEET – Starcatcher (lp/cd 32,95/19,95
JOHN COFFEY – Four (lp=coloured=/lp/cd) 34,95/29,95/18,95
KATAKLYSM – Goliath (lp/cd) 39,95/19,95
LORD, JON – Live (2lp/cd) 34,95/19,95
LUCASSEN, ARJEN – Golden Age of Music (3cd/2lp/cd) 89,95/32,95/19,95
MORSE, NEAL – An Evening of Innocence & Danger: Live in Hamburg (3cd) 27,95
QUEENS OF THE STONE AGE – In Times New Roman (2lp=coloured=/2lp/cd) 37,95/34,95/16,95
SIGNS OF THE SWARM – Amongst the Low & Empty (lp/cd0 29,95/19,95
TARJA – Rocking Heels: Live at Metal Church (2lp/cd) 39,95/19,95
U.D.O. – Touchdown (2lp=coloured=/2lp/2cd/cd) 39,95/34,95/27,95/19,95
VANDENBERG – Sin (lp/cd) 29,95/18,95
HIP-HOP/DANCE/ELECTRONISCH:
APHEX TWIN – Blackbox Life Recorder 21F/In a Room7 F760 (12"/cd) 27,95/15,95
ATMOSPHERE – So Many Other Realities Exist (lp/cd) 37,95/17,95
BARBIERI, CATERINA – Myuthafoo (lp/cd) 29,95/15,95
CRAVEN FAULTS – Standers (2lp=coloured=/2lp/3cd/cd) 39,95/27,95/24,95/18,95
DAFT PUNK – Random Access Memories =10th Anniversary= (3lp/2cd) 59,95/24,95
DE LA SOUL – Stakes is High (lp/cd) 37,95/19,95
EL MICHELS AFFAIR & BLACK THOUGHT – Glorious Game (lp/cd) 29,95/17,95
GIDDENS, RHIANNON – You're the One (lp=coloured=/lp/cd) 39,95/37,95/18,95
JEUGD VAN TEGENWOORDIG – Moderne Manieren (lp=coloured=/lp/cd) 29,95/27,95/16,95
LIL' WAYNE – I am Music (cd)) 17,95
LITTLE SIMZ – No Thank You (2lp=coloured=/2lp/cd) 44,95/39,95/17,95
MOBY – Resound NYC (2lp/cd) 42,95/24,95
NAS – King's Disease III (cd) 19,95
POST MALONE – Austin (2lp/cd) 39,95/19,95
PRODIGY – Fat of the Land Remixes (12") 14,95
SLOWTHAI – Ugly (lp/cd) 24,95/16,95
STICKS – Alles Over Hoop (lp/cd) 32,95/16,95
V/A – Raised By Rap (2lp) 32,95
JAZZ:
ALFA MIST – Variables (lp/cd) 27,95/16,95
BEADY BELLE – Nothing but the Truth (2lp/cd) 29,95/16,95
BLAKE, JONATHAN – Passage (cd) 17,95
COHEN, AVISHAI – Iroko (lp/cd) 27,95/17,95
COLTRANE, JOHN & ERIC DOLPHY – Evenings at the Village Gate (2lp/cd) 39,95/21,95
FITZGERALD, ELLA – Live at Montreux 1969 (lp/cd) 32,95/19,95
JONES, NORAH – Little Broken Hearts (3lp/lp/2cd/cd) 74,95/32,95/19,95/17,95
JOY, SAMARA – Linger Awhile (cd) 19,95
MCLORIN SALVANT, CECILE – Melusine (lp/cd) 32,95/18,95
MEHLDAU, BRAD – Your Mother Should Know: Brad Mehldau Plays the Beatles (lp/cd) 32,95/18,95
METHENY, PAT – Dream Box (2lp/cd) 39,95/22,95
SIMONE, NINA – Little Girl Blue (cd+boek) 24,95
SIXTIES/SEVENTIES:
KINKS – Journey Part 1 (2lp/2cd) 39,95/16,95
MOODY BLUES – To Our Children's Children's Children (5cd) 79,95
RHODES, EMITT – Recordings 1969-1973 (2cd) 19,95
SOUL/FUNK/R&B:
BAPTISTE, JON – World Music Radio (2lp/cd) 32,95/21,95
GABRIELS – Angels & Queens II (lp=coloured=/lp/cd=deluxe=/cd) 32,95/29,95/18,95/12,95
LAVETTE, BETTYE – Lavette! (cd) 16,95
MONAE, JANELLE – Age of Pleasure (lp=coloured/lp/cd) 49,95/44,95/18,95
PARKS, ARLO – My Soft Machine (lp/cd) 29,95/18,95
RAYE – My 21st Century Blues (lp/cd) 37,95/16,95
SIMONE, NINA – You've Got To Learn (lp=coloured/lp/cd) 39,95/37,95/18,95
SCOTT-HERON, GIL – Legend in His Own Mind (2lp=coloured=/2lp/cd) 42,95/39,95/24,95
BLUES/FOLK/AMERICANA:
FISH, SAMANTHA & JESSE DAYTON – Death Wish Blues (lp/cd) 32,95/17,95
GOV'T MULE – Peace…Like a River (2cd/cd) 22,95/19,95
HENRY, JOE – All the Eye Can See (2lp/cd) 37,95/19,95
HISS GOLDEN MESSENGER – Jump For Joy (lp/cd) 29,95/17,95
ISBELL,JASON AND THE 400 UNIT – Weathervanes (2lp/cd) 37,95/16,95
LANKUM – False Lankum (2lp/cd) 39,95/16,95
LEWIS, JENNY – Joy'all (lp/cd) 32,95/17,95
MAHAL, TAJ – Savoy (cd) 16,95
NELSON, LUKAS & PROMISE OF THE REAL – Sticks and Stones (lp/cd) 32,95/16,95
ROSE CITY BAND – Garden Party (lp/cd) 34,95/17,95
SON VOLT – Day of the Doug (lp/cd) 29,95/16,95
TUTTLE, MOLLY & GOLDEN HIGHWAY – City of Gold (lp=coloured/lp/cd) 39,95/37,95/18,95
WACO BROTHERS – Men That God Forgot (lp/cd) 42,95/17,95
WALL, COLTER – Little Songs (lp/cd) 37,95/19,95
WILLIAMS, LUCINDA – Stories From a Rock N Roll Heart (lp/cd) 32,95/16,95
REGGAE/SKA/WORLD:
ALLEN, TONY & ADRIAN YOUNGE – Tony Allen Jid018 (lp=coloured=/lp/cd) 37,95/34,95/15,95
MARLEY, BOB & THE WAILERS – Africa Unite (lp/cd) 32,95/17,95
TINARIWEN – Amatssou (lp=coloured/lp/cd) 34,95/32,95/18,95
TOURE, ALI FARKA – Voyageur (lp/cd) 32,95/16,95
VINYL:
BAD RELIGION – Recipe For Hate (lp) 27,95
CULT – Ceremony (2lp=coloured=/2lp) 37,95/34,95/ Sonic Temple (2lp=coloured=) 37,95
DELANGE, ILSE – Great Escape (lp) 27,95/ Incredible (lp) 27,95
PRINCE – Come (lp) 34,95/ For You (lp) 34,95/ Lovesexy (lp) 34,95
ROLLING STONES – Forty Licks (4lp) 74,95
SILK SONIC – An Evening With Silk Sonic (lp) 34,95
SLIPKNOT – Live at MSG, 2009 (2lp) 44,95
STEELY DAN – Pretzel Logic (lp) 34,95
UPSETTERS – Double Seven (lp) 29,95
V/A – Hip Hop: The Ultimate Collection (lp) 19,95