NIEUWSBRIEF 26 SEPTEMBER
---
AANGENAAM KLASSIEK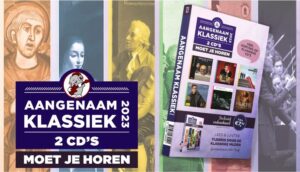 Aanstaande vrijdag komt er weer een nieuwe editie van de reeks Aangenaam Klassiek uit!
Bestaande uit 2 cd's en een boek belooft het een bijzondere editie te zijn.
Er worden 6 stijlperiodes beschreven, waarin 14 genres worden toegelicht.
Terug naar de roots van de klassieke muziek middels een "Tijdreis door de Klassieke Muziek".
Vanaf 29 september verkrijgbaar voor 14,95!
---
ROLLING STONES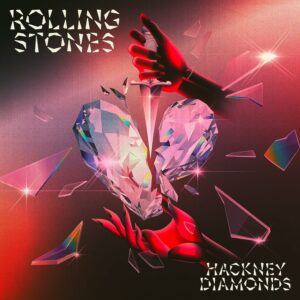 ROLLING STONES – Hackney Diamonds (lp=coloured/lp/cd+blu-ray/cd=deluxe=/cd) 34,95/34,95/64,95/17,95/16,95
Vrijdag 20 oktober komt het nieuwe album van de Rolling Stones!
Natuurlijk zal deze in ruime aantallen, zowel op lp als op cd, aanwezig zijn. Als je 100% verzekerd wilt zijn van een exemplaar, laat het ons dan zo snel mogelijk weten!
En omdat het The Stones zijn kun je 'm dan de avond ervoor, vanaf 24.00 uur, al ophalen.
We zijn op donderdagavond 19 oktober van 23.00 tot 01.00 uur geopend!
---
TIP VAN JORN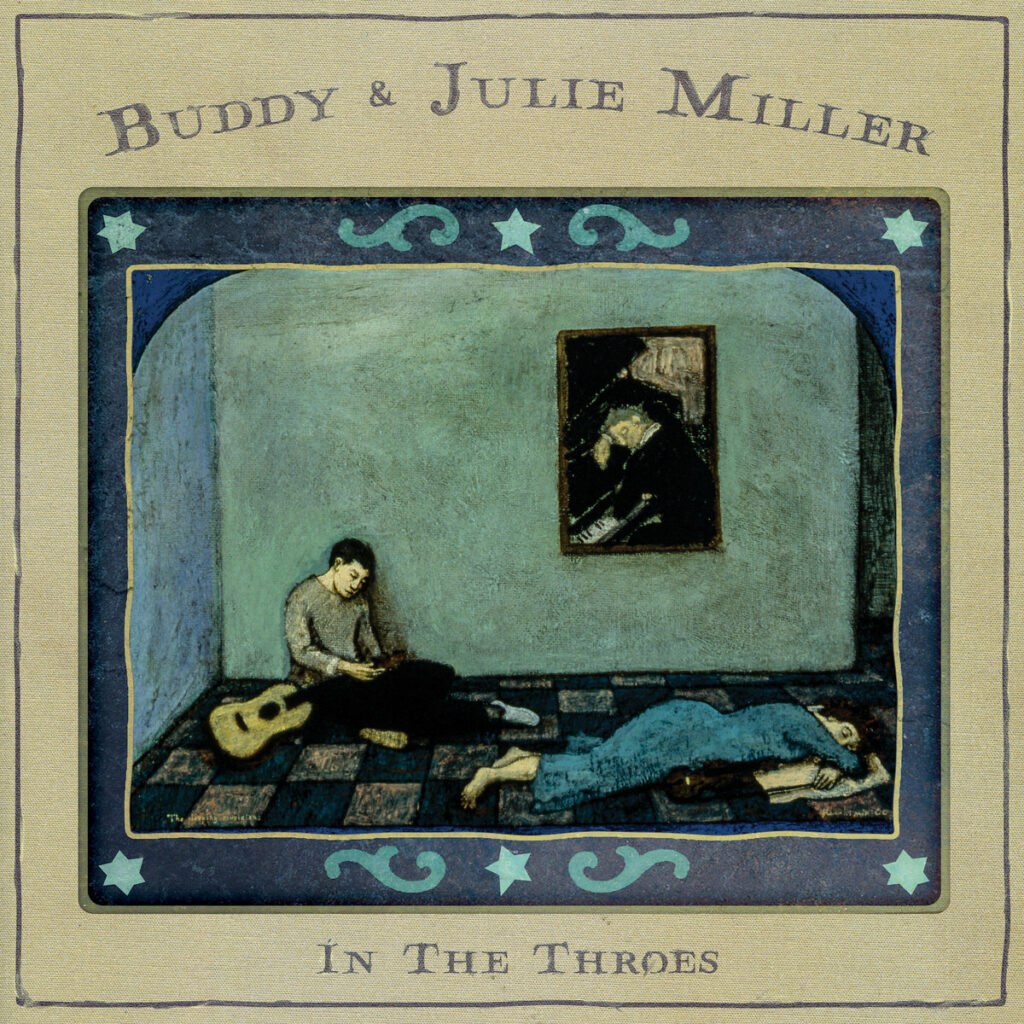 BUDDY & JULIE MILLER – In the Throes (lp/cd) 34,95/16,95
De vorige plaat van Buddy & Julie Miller haalde al onze top 10 lijst en opvolger 'In the Throes' kan zomaar hetzelfde gaan doen! Deze oude rotten in het vak bewijzen wederom dat ze nog ijzersterke liedjes kunnen schrijven. Vooral 'The Painkillers Ain't Workin' en het slepende 'I've Been Around' zijn uitschieters. Maar vergis je niet, de samenzang van man en vrouw Miller in combinatie met Buddy's fantastische gitaarspel maken dit een aanrader van A tot Z!
---
VERWACHT VRIJDAG 29 SEPTEMBER
AIRBOURNE – Boneshaker (lp/cd) 27,95/17,95
ANIMAL COLLECTIVE – Isn't It Now? (2lp=coloured/2lp/cd) 34,95/29,95/16,95
AUERBACH, DAN – Keep It Hid (lp/cd) 32,95/17,95
BJORK, BRANT – Saved By Magic Again (lp/cd) 24,95/14,95
BLACK STONE CHERRY – Screamin' At the Sky (lp/cd) 29,95/18,95
BLONDE REDHEAD – Sit Down For Dinner (lp=coloured/lp/cd) 29,95/29,95/18,95
BOINE, MARI & BUGGE WESSELTOFT – Amame (2lp/cd) 39,95/17,95
BOMBINO – Sahel (lp=coloured=/lp/cd) 29,95/27,95/17,95
BURCH, MOLLY – Daydreamer (lp/cd) 29,95/17,95
CANNIBAL CORPSE – Chaos Horrific (lp/cd) 29,95/18,95
CHERRY GLAZERR – I Don't Want You Anymore (lp/cd) 32,95/18,95
CRYPTOPSY – As Gomorrah Burns (cd) 19,95
DEWOLFF – Live & Outta Sight 3 (3lp=coloured=/3lp/2cd) 39,95/37,95/24,95
DOPE LEMON – Kimosabe (lp=coloured/lp/cd) 34,95/39,95/19,95
DUSTER – Stratosphere (lp=coloured/lp/cd) 39,95/37,95/19,95
GOLDEN EARRING – Cut (3cd) 22,95
GRAVEYARD – 6 (lp=coloured=/lp/cd) 34,95/32,95/19,95
GREEN DAY – Dookie (6lp=coloured/6lp/lp/4cd) 249,95/224,95/32,95/64,95
GUNDERSEN, NOAH – If This is the End (2lp/cd) 37,95/18,95
HAWKWIND – Space Ritual (11cd/2lp/2cd) 159,95/49,95/27,95
HERSH, KRISTIN – Clear Pond Road (lp/cd) 32,95/17,95
ISBELL, JASON – Southeastern (4lp/lp=coloured/lp/3cd) 99,95/32,95/32,95/29,95
KK'S PRIEST – Sinner Rides Again (lp/cd) 29,95/17,95
LEFT BANKE – Airborne (cd) 22,95
LOVELESS, LYDIA – Nothing's Gonna Stand In My Way Again (lp=coloured/lp/cd) 32,95/29,95/16,95
LP – Love Lines (lp/cd) 32,95/18,95
MOLOKO – I Am Not a Doctor (2lp) 37,95
ONEOHTRIX POINT NEVER – Again (2lp=coloured/2lp/cd) 39,95/37,95/16,95
ORB AND DAVID GILMOUR – Metallic Spheres in Colour (lp/cd) 32,95/18,95
PERE UBU – Architecture of Language (4cd) 54,95
RODGERS, PAUL – Midnight Rose (lp/cd) 39,95/22,95
SHEERAN, ED – Autumn Variations (lp/cd) 34,95/18,95
SLOW SHOW – Subtle Love (lp/cd) 34,95/17,95
THIRTY SECONDS TO MARS – It's the End of the World But It's a Beautiful Day (lp/cd=deluxe=/cd) 37,95/22,95/19,95
WILCO – Cousin (lp/cd) 27,95/16,95
WILSON, STEVEN – Harmony Codex (2lp=coloured/2lp/cd) 39,95/37,95/15,95
WORMHOLE – Almost Human (cd) 19,95
VINYL REISSUES:
DILLINGER ESCAPE PLAN – Calculating Infinity (lp) 32,95/ Miss Machine (lp) 32,95
FAT FREDDY'S DROP – Blackbird Returns (2lp) 32,95
GREEN, PETER – In the Skies (lp) 29,95
KREATOR – Pleasure To Kill (lp) 34,95
ROLLING STONES – Beggars Banquet (lp) 32,95/ Big Hits (High Tide & Green Grass) (lp) 32,95/ Hot Rocks (1964-1971) (2lp) 39,95
WRIGHT, RICHARD – Wet Dream (lp) 44,95
---
DEZE WEEK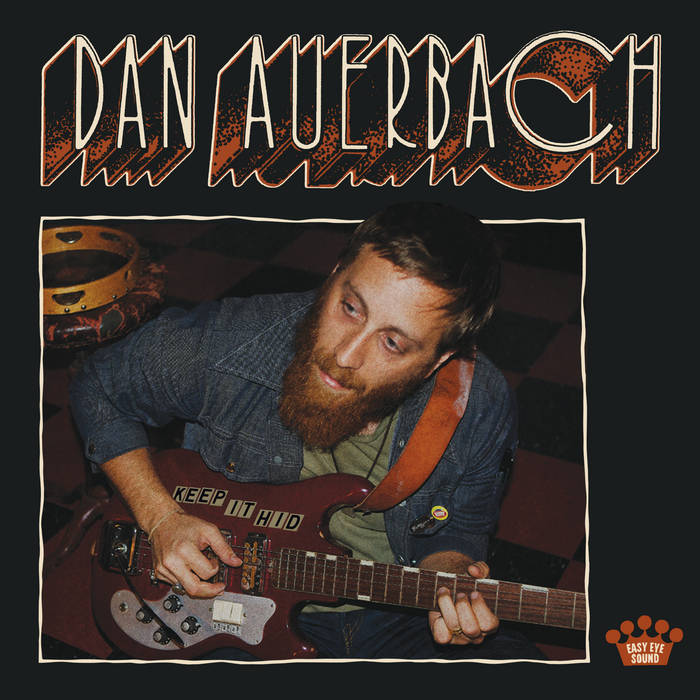 ---
NIEUW IN HUIS:
ACDA & DE MUNNIK – Adam: Het Beste Van (2lp) 34,95
ALLEN, JON – A Heightened Sense of Everything (lp/cd) 22,95/16,95
BANHART, DEVENDRA – Flying Wig (lp=coloured/lp/cd) 39,95/37,95/17,95
BERTOLF – Bluefinger (2lp=coloured/2lp/cd) 32,95/29,95/16,95
BIRDY – Portraits (lp=coloured=/lp/cd) 34,95/32,95/18,95
BLAKE, JAMES – Playing Robots Into Heaven (lp/cd) 32,95/19,95
BLUR – Ballad of Darren (lp=coloured/lp/cd=deluxe=/cd) 32,95/29,95/20,95/18,95
BOWIE, DAVID – Ziggy Stardust & the Spiders From Mars (2lp/3cd/2cd) 69,95/27,95/21,95
BROOD, HERMAN – B4 Street 1976 (lp) 21,95
CLIENTELE – I Am Not There Anymore (2lp/cd) 37,95/17,95
COOPER, ALICE – Road (3lp=coloured=/3lp/cd+blu-ray/cd+dvd/cd) 44,95/39,95/27,95/27,95/19,95
CORAL – Holy Joe's Coral Island Medicine Show (lp/cd) 32,95/17,95/ Sea of Mirrors (lp/cd) 32,95/17,95
COYNE, KEVIN – Live Rough and More (cd) 22,95/ Shangri-La: Live in Bremen (2cd) 24,95
DELANGE, ILSE – Singles Collection 1998-2023 (3lp/3cd) 47,95/22,95
DEXYS – Feminine Divine (lp=coloured/lp/cd) 37,95/34,95/14,95
ELEPHANT – Shooting For the Moon (lp=coloured/lp/cd) 29,95/27,95/16,95
EXPLOSIONS IN THE SKY – End (lp/cd) 29,95/18,95
FLEETWOOD MAC – Rumours Live (2lp/2cd) 44,95/20,95
FOLDS, BEN – What Matters Most (lp=coloured/lp/cd=deluxe +3 tracks=/cd) 44,95/37,95/24,95/16,95
HARVEY, P.J. – I Inside the Old Year Dying (lp/cd) 29,95/18,95
HIVES – Death of Randy Fitzsimmons (lp=coloured/lp/cd) 27,95/24,95/14,95
HOZIER – Unreal Unearth (2lp/cd) 44,95/19,95
INDIAN ASKIN – Lonely Citizen (lp/cd) 29,95/18,95
JUNGLE – Volcano (lp=coloured/lp/cd) 39,95/37,95/17,95
KANE, MILES – One Man Band (lp/cd) 32,95/17,95
KNOL, TIM – Long Live Your Friends (lp=coloured/lp/cd) 29,95/27,95/16,95
LEWSBERG – Out and About (lp/cd) 29,95/18,95
LOVATO, DEMI – Revamped (lp/cd) 32,95/19,95
MAPACHE – Swinging Stars (lp/cd) 34,95/16,95
MEEK, BUCK – Haunted Mountain (lp/cd) 27,95/16,95
MILLER, STEVE – J50: the Evolution of the Joker (2cd) 24,95
MINOGUE, KYLIE – Tension (lp/cd) 32,95/18,95
MITSKI – Land is Inhospitable and So Are We (lp/cd) 37,95/19,95
MURPHY, ROISIN – Hit Parade (lp/cd) 37,95/17,95
NIELSON – Niels (cd) 18,95
PRETENDERS – Relentless (lp/cd) 34,95/18,95
PUBLIC IMAGE LTD. – End of World (2lp/cd) 37,95/16,95
RAE, CORINNE BAILEY – Black Rainbows (2lp/cd) 37,95/16,95
ROYAL BLOOD – Back To the Water Below (lp=coloured/lp/cd) 32,95/29,95/18,95
SETZER, BRIAN – Devil Always Collects (lp/cd) 29,95/18,95
SIGUR ROS – Atta (2lp/cd) 37,95/21,95
SLADE – Alive at Reading (lp/cd) 32,95/17,95
SLOWDIVE – Everything is Alive (lp/cd) 32,95/18,95
SPARKLEHORSE – Bird Machine (lp=coloured/lp/cd) 29,95/27,95/15,95
SUZAN & FREEK – Iemand van Vroeger (lp/cd) 24,95/18,95
TALKING HEADS – Stop Making Sense (2lp) 59,95
WEEKND – Starboy (cd=deluxe=) 22,95
WENDE – Sterrenlopen (lp=coloured/lp/cd) 32,95/29,95/16,95
WHO – Who's Next (10cd+blu-ray/4lp/lp/2cd/cd) 269,95/94,95/32,95/22,95/17,95
WILSON, JONATHAN – Eat the Worm (2lp/cd) 37,95/18,95
YOUNG, NEIL – Chrome Dreams =reissue= (2lp/cd) 59,95/22,95
METAL/PROG/PUNK:
AEROSMITH – Greatest Hits (4lp/2lp/lp/3cd/cd) 149,95/39,95/32,95/32,95/19,95
BARONESS – Stone (lp/2cd/cd) 32,95/21,95/18,95
DYING FETUS – Make Them Beg For Death (lp/cd) 32,95/18,95
FLOWER KINGS – Look At You Now (2lp/cd) 44,95/19,95
GRETA VAN FLEET – Starcatcher (lp/cd 32,95/19,95
HACKETT, STEVE – Foxtrot at Fifty + Hackett Highlights: Live Brighton (2cd+2dvd) 29,95
JIMMY EAT WORLD – Bleed American =reissue= (2cd) 19,95
JOHN COFFEY – Four (lp=coloured=/lp/cd) 34,95/29,95/18,95
KATAKLYSM – Goliath (lp/cd) 39,95/19,95
KVELERTAK – Endling (2lp/cd) 37,95/21,95
MARDUK – Memento Mori (lp/cd) 29,95/19,95
MAYHEM – Daemonic Rites =Live= (2lp/cd) 37,95/19,95
MORSE, NEAL – An Evening of Innocence & Danger: Live in Hamburg (3cd) 27,95
PRIMAL FEAR – Code Red (2lp/cd) 39,95/19,95
SIGNS OF THE SWARM – Amongst the Low & Empty (lp/cd) 29,95/19,95
SOORD, BRUCE – Luminescence (lp=coloured=/lp/2cd+dvd/cd) 39,95/34,95/99,95/18,95
TARJA – Rocking Heels: Live at Metal Church (2lp/cd) 39,95/19,95
TAYLOR, COREY – Cmf2 (2lp/cd) 39,95/18,95
TESSERACT – War of Being (2lp=coloured/2lp/3cd/cd) 54,95/49,95/109,95/14,95
U.D.O. – Touchdown (2lp=coloured=/2lp/2cd/cd) 39,95/34,95/27,95/19,95
VANDENBERG – Sin (lp/cd) 29,95/18,95
HIP-HOP/DANCE/ELECTRONISCH:
APHEX TWIN – Blackbox Life Recorder 21F/In a Room7 F760 (12"/cd) 27,95/15,95
BARBIERI, CATERINA – Myuthafoo (lp/cd) 29,95/15,95
CHEMICAL BROTHERS – For That Beautiful Feeling (2lp/cd) 47,95/17,95
DRAB MAJESTY – An Object in Motion (lp=coloured/lp/cd) 29,95/27,95/17,95
JEUGD VAN TEGENWOORDIG – Moderne Manieren (lp=coloured=/lp/cd) 29,95/27,95/16,95
KILLER MIKE – Michael (2lp/cd) 39,95/17,95
NAS – King's Disease III (cd) 19,95
POST MALONE – Austin (2lp/cd) 39,95/19,95
PRODIGY – Fat of the Land Remixes (12") 14,95
V/A – Raised By Rap (2lp) 32,95
JAZZ:
COLTRANE, JOHN & ERIC DOLPHY – Evenings at the Village Gate (2lp/cd) 39,95/21,95
HONING, YURI =Acoustic Quartet= – Heaven on My Mind (lp/cd) 24,95/22,95
JOY, SAMARA – Linger Awhile (cd) 19,95
MEHLDAU, BRAD – Your Mother Should Know: Brad Mehldau Plays the Beatles (lp/cd) 32,95/18,95
METHENY, PAT – Dream Box (2lp/cd) 39,95/22,95
REDMAN, JOSHUA – Where Are We (2lp/cd) 39,95/17,95
SIMONE, NINA – You've Got To Learn (lp=coloured/lp/cd) 39,95/37,95/18,95
SIXTIES/SEVENTIES:
DOORS – Live at the Matrix (6lp/3cd) 149,95/22,95
KINKS – Journey Part 1 (2lp/2cd) 39,95/16,95
MOODY BLUES – To Our Children's Children's Children (5cd) 79,95
RHODES, EMITT – Recordings 1969-1973 (2cd) 19,95
SOUL/FUNK/R&B:
BAPTISTE, JON – World Music Radio (2lp/cd) 32,95/21,95
BLIND BOYS FROM ALABAMA – Echoes of the South (lp/cd) 37,95/17,95
DOJA CAT – Scarlet (cd) 18,95
GABRIELS – Angels & Queens II (lp=coloured=/lp/cd=deluxe=/cd) 32,95/29,95/18,95/12,95
LAVETTE, BETTYE – Lavette! (cd) 16,95
MONAE, JANELLE – Age of Pleasure (lp=coloured/lp/cd) 49,95/44,95/18,95
PARKS, ARLO – My Soft Machine (lp/cd) 29,95/18,95
RODRIGO, OLIVIA – Guts (lp/cd) 32,95/22,95
RUSSELL, ALLISON – Returner (lp/cd) 32,95/17,95
SCOTT-HERON, GIL – Legend in His Own Mind (2lp=coloured=/2lp/cd) 42,95/39,95/24,95
BLUES/FOLK/AMERICANA:
BINGHAM, RYAN – Watch Out For the Wolf (lp/cd) 32,95/16,95
BONNIE PRINCE BILLY – Keeping Secrets Will Destroy You (lp/cd) 24,95/16,95
CHILDERS, TYLER – Rustin' in the Rain (lp/cd) 27,95/19,95
CILKER, MARGO – Valley of Heart's Delight (lp/cd) 29,95/16,95
FISH, SAMANTHA & JESSE DAYTON – Death Wish Blues (lp/cd) 32,95/17,95
GIDDENS, RHIANNON – You're the One (lp=coloured=/lp/cd) 39,95/37,95/18,95
GOV'T MULE – Peace…Like a River (2cd/cd) 22,95/19,95
HANDSOME FAMILY – Hollow (cd) 16,95
HISS GOLDEN MESSENGER – Jump For Joy (lp/cd) 29,95/17,95
ISBELL,JASON AND THE 400 UNIT – Weathervanes (2lp/cd) 37,95/16,95
JON, ROBERT & THE WRECK – Ride Into the Light (cd) 17,95
MILLER, BUDDY & JULIE – In the Throes (lp/cd) 34,95/16,95
NELSON, LUKAS & PROMISE OF THE REAL – Sticks and Stones (lp/cd) 32,95/16,95
NELSON, WILLIE – Bluegrass (cd) 18,95
OLD CROW MEDICINE SHOW – Jubilee (lp/cd) 27,95/17,95
ROSE CITY BAND – Garden Party (lp/cd) 34,95/17,95
SON VOLT – Day of the Doug (lp/cd) 29,95/16,95
TEDESCHI, SUSAN – Just Won't Burn =reissue= (lp/cd) 34,95/17,95
TUTTLE, MOLLY & GOLDEN HIGHWAY – City of Gold (lp=coloured/lp/cd) 39,95/37,95/18,95
REGGAE/SKA/WORLD:
ALLEN, TONY & ADRIAN YOUNGE – Tony Allen Jid018 (lp=coloured=/lp/cd) 37,95/34,95/15,95
MARLEY, BOB & THE WAILERS – Africa Unite (lp/cd) 32,95/17,95
TINARIWEN – Amatssou (lp=coloured/lp/cd) 34,95/32,95/18,95
TOURE, ALI FARKA – Voyageur (lp/cd) 32,95/16,95
VINYL:
V/A – Guardians of the Galaxy Vol.1 (lp) 32,95/ Guardians of the Galaxy Vol.2 (lp) 32,95
WAITS, TOM – Frank's Wild Years (lp) 34,95/ Rain Dogs (lp) 34,95/ Swordfishtrombones (lp) 34,95