NIEUWSBRIEF 17 OKTOBER
---
ROLLING STONES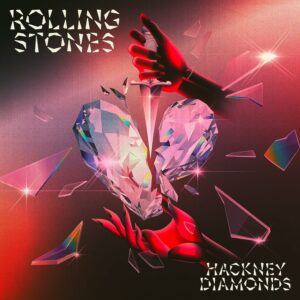 ROLLING STONES – Hackney Diamonds (lp=coloured/lp/cd+blu-ray/cd=deluxe=/cd) 34,95/34,95/64,95/17,95/16,95
Het is zover! Vrijdag 20 oktober komt het nieuwe album van de Rolling Stones!
Omdat het The Stones zijn zullen we donderdagavond 19 oktober van 23.00 tot 01.00 uur open zijn. Vanaf 23.00 is het nieuwe werk te horen in de winkel en vanaf 24.00 uur wordt het verkocht.
Natuurlijk zal het album in ruime aantallen, zowel op lp als op cd, aanwezig zijn.
Als je 100% verzekerd wilt zijn van een exemplaar, laat het ons dan zo snel mogelijk weten!
---
TIP VAN BOB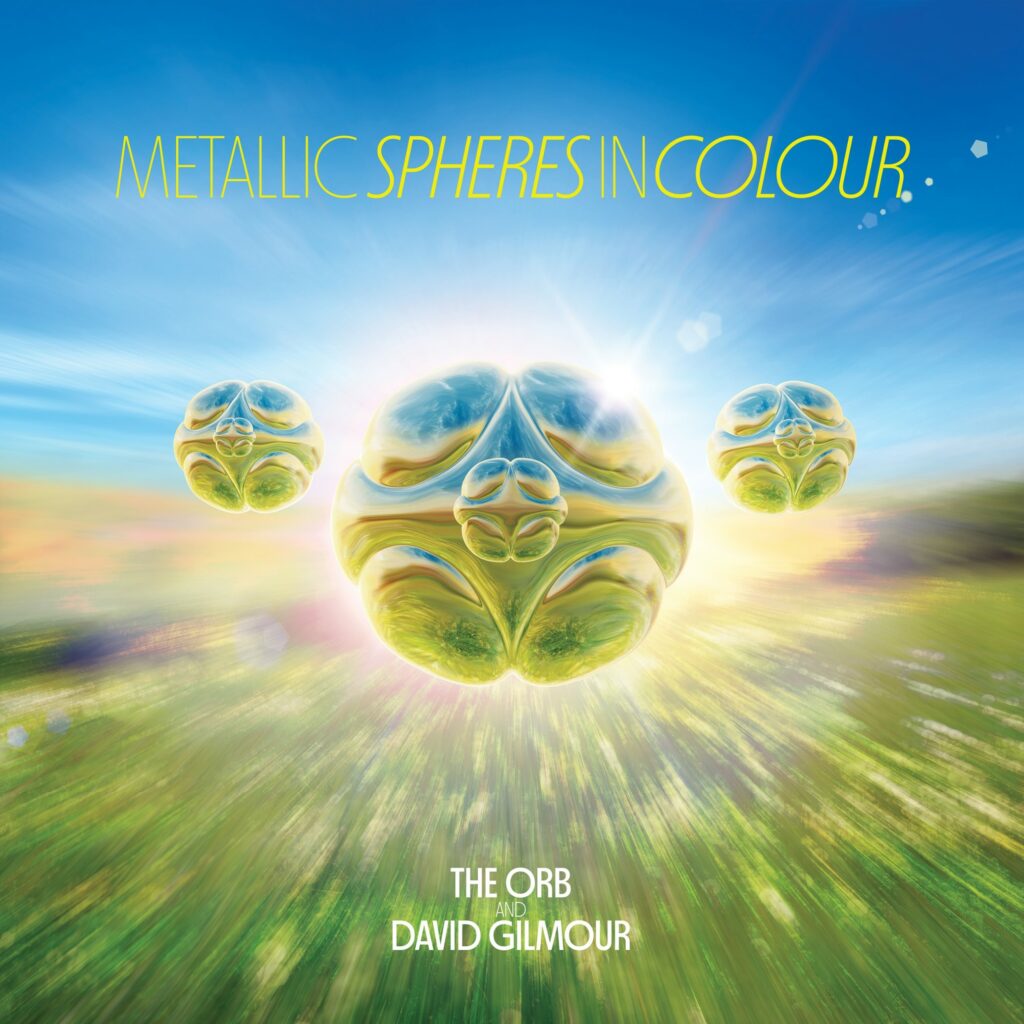 ORB AND DAVID GILMOUR – Metallic Spheres in Colour (lp/cd) 32,95/18,95
In 2010 verscheen de opmerkelijke samenwerking tussen The Orb en David Gilmour, gitarist van Pink Floyd: Metallic Spheres. Voortvloeiend uit de bewondering van Paterson voor Pink Floyd.
Nu is er een remix album verschenen met de titel Metallic Spheres In Colour, hoewel je van een remix nauwelijks kan spreken. Het is een volwaardig nieuw album geworden, met twee lange tracks van rond de 20 minuten. De eerste track legt de focus wat meer op een lome beat, terwijl de tweede meer ambient is geworden. Gelardeerd met stemsamples en overal het karakteristieke gitaargeluid van Gilmour.
Een heerlijk relaxt album is het geworden, zeer geschikt om te onthaasten in onze hectische wereld. Dikke aanrader voor zowel Orb als Pink Floyd liefhebbers.
---
VERWACHT VRIJDAG 20 OKTOBER
ALLAH-LAS – Zuma 85 (lp/cd) 37,95/16,95
AMORPHIS – Queen of Time (Live at Tavastia 2021) (2lp/2cd) 44,95/29,95
ASSELT, MARLOES VAN – Hold On To Your Change (lp/cd) 29,95/18,95
BIASIO, MELANIE DE – Il Viaggio (2lp/2cd) 37,95/20,95
BIG THIEF – Vampire Empire/Born for Loving You (12inch) 11,95
BLINK-182 – One More Time… (lp/cd) 37,95/18,95
BLOM, PIP – Bobbie (lp/cd) 29,95/18,95
BOMBAY BICYCLE CLUB – My Big Day (lp=coloured=/lp/cd) 34,95/32,95/18,95
BORIS – Heavy Rocks (2002) (cd) 19,95
BRAND NEW HEAVIES – Never Stop (2cd) 22,95
CHVRCHES – Bones of What You Believe =reissue= (2lp/2cd) 49,95/20,95
DARLYN – Roll With the Punches (lp) 22,95
DOG EAT DOG – Free Radicals (lp/cd) 37,95/18,95
DYLAN, BOB – Mixing Up the Medicine/a Retrospective (lp/cd) 27,95/18,95
ENO, ROGER – Skies, They Shift Like Chords (lp/cd) 34,95/20,95
GOAT – Medicine (lp/cd) 37,95/16,95
GRAND EAST – Floor = Lava (lp/cd) 22,95/16,95
HANSARD, GLEN – All That Was East is West of Me Now (lp=coloured=/lp/cd) 27,95/22,95/15,95
HAWLEY, RICHARD – Now Then: The Very Best of (2lp/2cd) 42,95/18,95
HAZES, ROXANNE – De Tijd Gaat Mooie Dingen Doen (cd) 17,95
HERMAN, BENJAMIN – Nostalgia Blitz (lp/cd) 24,95/16,95
LEFT BANKE – Airborne (cd) 22,95
LIL PEEP – Hellboy (2lp/cd) 44,95/19,95
LOVELESS, LYDIA – Nothing's Gonna Stand In My Way Again (lp=coloured/lp/cd) 32,95/29,95/16,95
MAJOR, BRUNO – Columbo (lp/cd) 32,95/19,95
MISCH, LAURA – Sample the Sky (lp=coloured/lp/cd) 34,95/32,95/16,95
NASH, ISRAEL – Ozarker (lp/cd) 32,95/16,95
NIELSON – Niels (lp) 29,95
OFFSET – Set it Off (lp/cd) 44,95/17,95
OZRIC TENTACLES – Lotus Unfolding (lp=coloured/lp/cd) 39,95/34,95/18,95
PRIMAL SCREAM – Reverberations (Travelling Through Time) (lp=coloured/lp/cd) 34,59/32,95/18,95
PRONG – State of Emergency (cd) 19,95
QUEEN'S PLEASURE – Shy Bairns Get Nowt (lp=coloured/lp/cd) 29,95/27,95/16,95
REED, ELI =PAPERBOY= – Hits and Misses (lp/cd) 29,95/16,95
RIVAL SONS – Lightbringer (lp/cd) 39,95/18,95
ROLLING STONES – Hackney Diamonds (lp=coloured/lp/cd+blu-ray/cd=deluxe=/cd) 34,95/34,95/64,95/17,95/16,95
SAMPHA – Lahai (lp/cd) 27,95/16,95
SBTRKT – Rat Road (cd) 19,95
SCOUTING FOR GIRLS – Place We Used To Meet (lp/2cd/cd) 27,95/27,95/18,95
SHINS – Chutes Too Narrow (lp=coloured/lp/cd) 37,95/34,95/
WITHIN TEMPTATION – Bleed Out (2lp/lp=coloured/lp/4cd/cd=deluxe=/cd) 39,95/32,95/29,95/84,95/17,95/17,95
VINYL REISSUES:
ACDA & DE MUNNIK – Jouw Leven Lang Bij Mij (lp) 29,95/ Nachtmuziek (lp) 29,95
BOWIE, DAVID – Pin Ups (lp) 35,95
COLDPLAY – a Head Full of Dreams (lp) 37,95
DULFER, CANDY – Saxuality (lp) 29,95
FATBOY SLIM – You've Come a Long Way, Baby (2lp) 37,95
HAZES, ANDRE – Strijdlustig (lp) 27,95
LARKIN POE – Kindred Spirits (lp) 27,95/ Self-Made Man (lp) 27,95
MOBLEY, HANK – No Room For Squares (lp) 32,95
TROCKENER KECKS – Met Hart en Ziel (lp) 29,95
---
DEZE WEEK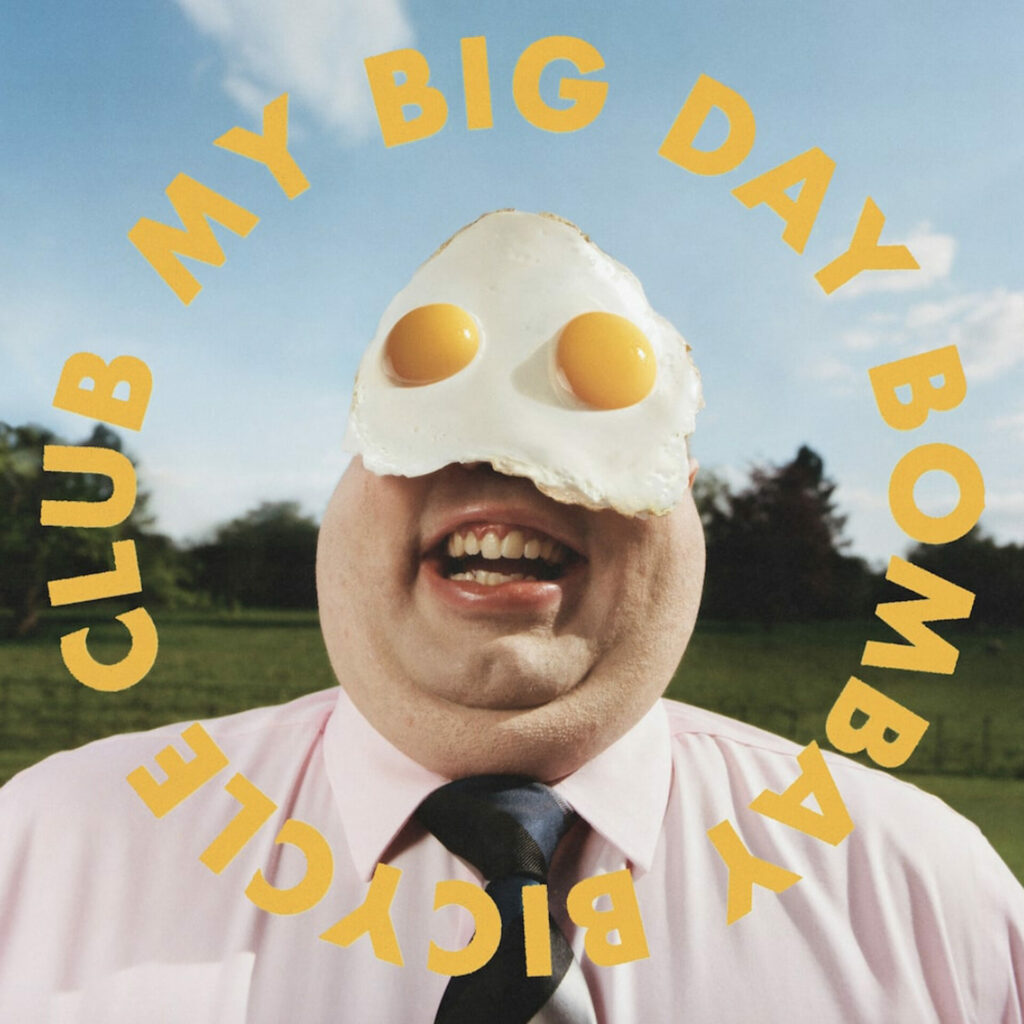 ---
NIEUW IN HUIS:
ACDA & DE MUNNIK – Adam: Het Beste Van (2lp) 34,95
ALAMO RACE TRACK – Greetings From Tear Valley and the Diamond Ae (lp=coloured/lp/cd) 32,95/29,95/16,95
ALLEN, JON – A Heightened Sense of Everything (lp/cd) 22,95/16,95
ANIMAL COLLECTIVE – Isn't It Now? (2lp=coloured/2lp/cd) 34,95/29,95/16,95
AUERBACH, DAN – Keep It Hid =reissue= (lp/cd) 32,95/17,95
BANHART, DEVENDRA – Flying Wig (lp=coloured/lp/cd) 39,95/37,95/17,95
BERTOLF – Bluefinger (2lp=coloured/2lp/cd) 32,95/29,95/16,95
BLAKE, JAMES – Playing Robots Into Heaven (lp/cd) 32,95/19,95
BLONDE REDHEAD – Sit Down For Dinner (lp=coloured/lp/cd) 29,95/29,95/18,95
BOINE, MARI & BUGGE WESSELTOFT – Amame (2lp/cd) 39,95/17,95
BOYGENIUS – Rest =Ep= (10"/cd) 24,95/15,95
BROOD, HERMAN – B4 Street 1976 (lp) 21,95
BURCH, MOLLY – Daydreamer (lp/cd) 29,95/17,95
BURT, TRE – Traffic Fiction (lp/cd) 32,95/16,95
CHERRY GLAZERR – I Don't Want You Anymore (lp/cd) 32,95/18,95
COOPER, ALICE – Road (3lp=coloured=/3lp/cd+blu-ray/cd+dvd/cd) 44,95/39,95/27,95/27,95/19,95
CORAL – Holy Joe's Coral Island Medicine Show (lp/cd) 32,95/17,95/ Sea of Mirrors (lp/cd) 32,95/17,95
CRANBERRIES – To the Faithful Departed (2lp/lp/3cd) 39,95/32,95/22,95
DEWOLFF – Live & Outta Sight 3 (3lp=coloured=/3lp/2cd) 39,95/37,95/24,95
DOPE LEMON – Kimosabe (lp=coloured/lp/cd) 34,95/39,95/19,95
ELEPHANT – Shooting For the Moon (lp=coloured/lp/cd) 29,95/27,95/16,95
EXPLOSIONS IN THE SKY – End (lp/cd) 29,95/18,95
FLEETWOOD MAC – Rumours Live (2lp/2cd) 44,95/20,95
GOLDEN EARRING – Cut (2cd+dvd) 22,95
GUNDERSEN, NOAH – If This is the End (2lp/cd) 37,95/18,95
HERSH, KRISTIN – Clear Pond Road (lp/cd) 32,95/17,95
HOZIER – Unreal Unearth (2lp/cd) 44,95/19,95
INDIAN ASKIN – Lonely Citizen (lp/cd) 29,95/18,95
KNOL, TIM – Long Live Your Friends (lp=coloured/lp/cd) 29,95/27,95/16,95
LEWSBERG – Out and About (lp/cd) 29,95/18,95
LP – Love Lines (lp/cd) 32,95/18,95
MILLER, STEVE – J50: the Evolution of the Joker (2cd) 24,95
MINOGUE, KYLIE – Tension (lp/cd) 32,95/18,95
MITSKI – Land is Inhospitable and So Are We (lp/cd) 37,95/19,95
MURPHY, ROISIN – Hit Parade (lp/cd) 37,95/17,95
PRETENDERS – Relentless (lp/cd) 34,95/18,95
RODGERS, PAUL – Midnight Rose (lp/cd) 39,95/20,95
ROLLING STONES – Sweet Sounds of Heaven (10"/cd-s) 17,95/4,95
ROYAL BLOOD – Back To the Water Below (lp=coloured/lp/cd) 32,95/29,95/18,95
SETZER, BRIAN – Devil Always Collects (lp/cd) 29,95/18,95
SHEERAN, ED – Autumn Variations (lp/cd) 34,95/18,95
SIVAN, TROYE – Something To Give Each Other (lp/cd) 32,95/17,95
SLOWDIVE – Everything is Alive (lp/cd) 32,95/18,95
SLOW SHOW – Subtle Love (lp/cd) 34,95/17,95
SPARKLEHORSE – Bird Machine (lp=coloured/lp/cd) 29,95/27,95/15,95
STARR, RINGO – Rewind Forward =Ep= (10"/cd) 27,95/11,95
STEVENS, SUFJAN – Javelin (lp=coloured=/lp/cd) 37,95/34,95/17,95
VERA, DANNY – Dna (lp=coloured/lp/cd) 29,95/27,95/16,95
WATERS, ROGER – Dark Side of the Moon Redux (2lp=coloured/2lp/cd) 37,95/37,95/16,95
WENDE – Sterrenlopen (lp=coloured/lp/cd) 32,95/29,95/16,95
WHO – Who's Next (10cd+blu-ray/4lp/lp/2cd/cd) 269,95/94,95/32,95/22,95/17,95
WILCO – Cousin (lp/cd) 27,95/16,95
WILSON, JONATHAN – Eat the Worm (2lp/cd) 37,95/18,95
YOUNG, NEIL – Chrome Dreams =reissue= (2lp/cd) 59,95/22,95
METAL/PROG/PUNK:
AEROSMITH – Greatest Hits (4lp/2lp/lp/3cd/cd) 149,95/39,95/32,95/32,95/19,95
AIRBOURNE – Boneshaker (lp/cd) 27,95/17,95
BARONESS – Stone (lp/2cd/cd) 32,95/21,95/18,95
BLACK STONE CHERRY – Screamin' At the Sky (lp/cd) 29,95/18,95
BJORK, BRANT – Saved By Magic Again (lp/cd) 24,95/14,95
CANNIBAL CORPSE – Chaos Horrific (lp/cd) 29,95/18,95
CRYPTOPSY – As Gomorrah Burns (cd) 19,95
DYING FETUS – Make Them Beg For Death (lp/cd) 32,95/18,95
FLOWER KINGS – Look At You Now (2lp/cd) 44,95/19,95
GRAVEYARD – 6 (lp=coloured=/lp/cd) 34,95/32,95/19,95
JOHN COFFEY – Four (lp=coloured=/lp/cd) 34,95/29,95/18,95
KK'S PRIEST – Sinner Rides Again (lp/cd) 29,95/17,95
PRIMAL FEAR – Code Red (2lp/cd) 39,95/19,95
SOORD, BRUCE – Luminescence (lp=coloured=/lp/2cd+dvd/cd) 39,95/34,95/99,95/18,95
TAYLOR, COREY – Cmf2 (2lp/cd) 39,95/18,95
WILSON, STEVEN – Harmony Codex (2lp=coloured/2lp/cd) 39,95/37,95/15,95
WORMHOLE – Almost Human (cd) 19,95
HIP-HOP/DANCE/ELECTRONISCH:
APHEX TWIN – Blackbox Life Recorder 21F/In a Room7 F760 (12"/cd) 27,95/15,95
BARBIERI, CATERINA – Myuthafoo (lp/cd) 29,95/15,95
CHEMICAL BROTHERS – For That Beautiful Feeling (2lp/cd) 47,95/17,95
DRAB MAJESTY – An Object in Motion (lp=coloured/lp/cd) 29,95/27,95/17,95
HOPKINS, JON – Immunity (2lp/2cd) 39,95/19,95
JEUGD VAN TEGENWOORDIG – Moderne Manieren (lp=coloured=/lp/cd) 29,95/27,95/16,95
KILLER MIKE – Michael (2lp/cd) 39,95/17,95
ORB AND DAVID GILMOUR – Metallic Spheres in Colour (lp/cd) 32,95/18,95
POST MALONE – Austin (2lp/cd) 39,95/19,95
STREETS – Darker the Shadow, the Brighter the Light (lp=coloured=/lp/cd) 34,95/29,95/18,95
JAZZ:
COLTRANE, JOHN & ERIC DOLPHY – Evenings at the Village Gate (2lp/cd) 39,95/21,95
HONING, YURI =Acoustic Quartet= – Heaven on My Mind (lp/cd) 24,95/22,95
JOY, SAMARA – Linger Awhile (cd) 19,95
MEHLDAU, BRAD – Your Mother Should Know: Brad Mehldau Plays the Beatles (lp/cd) 32,95/18,95
METHENY, PAT – Dream Box (2lp/cd) 39,95/22,95
REDMAN, JOSHUA – Where Are We (2lp/cd) 39,95/17,95
SIMONE, NINA – You've Got To Learn (lp=coloured/lp/cd) 39,95/37,95/18,95
SIXTIES/SEVENTIES:
DOORS – Live at the Matrix (6lp/3cd) 149,95/22,95
HAWKWIND – Space Ritual (11cd/2lp/2cd) 159,95/49,95/27,95
KINKS – Journey Part 1 (2lp/2cd) 39,95/16,95
MOODY BLUES – To Our Children's Children's Children (5cd) 79,95
RHODES, EMITT – Recordings 1969-1973 (2cd) 19,95
SOUL/FUNK/R&B:
BAPTISTE, JON – World Music Radio (2lp/cd) 32,95/21,95
BLIND BOYS FROM ALABAMA – Echoes of the South (lp/cd) 37,95/17,95
DOJA CAT – Scarlet (cd) 18,95
GABRIELS – Angels & Queens II (lp=coloured=/lp/cd=deluxe=/cd) 32,95/29,95/18,95/12,95
LAVETTE, BETTYE – Lavette! (cd) 16,95
MONAE, JANELLE – Age of Pleasure (lp=coloured/lp/cd) 49,95/44,95/18,95
PARKS, ARLO – My Soft Machine (lp/cd) 29,95/18,95
RODRIGO, OLIVIA – Guts (lp/cd) 32,95/22,95
RUSSELL, ALLISON – Returner (lp/cd) 32,95/17,95
SCOTT-HERON, GIL – Legend in His Own Mind (2lp=coloured=/2lp/cd) 42,95/39,95/24,95
BLUES/FOLK/AMERICANA:
BINGHAM, RYAN – Watch Out For the Wolf (lp/cd) 32,95/16,95
BONAMASSA, JOE – Blue Deluxe Vol.2 (lp/cd) 27,95/16,95
BONNIE PRINCE BILLY – Keeping Secrets Will Destroy You (lp/cd) 24,95/16,95
FISH, SAMANTHA & JESSE DAYTON – Death Wish Blues (lp/cd) 32,95/17,95
GIDDENS, RHIANNON – You're the One (lp=coloured=/lp/cd) 39,95/37,95/18,95
GOV'T MULE – Peace…Like a River (2cd/cd) 22,95/19,95
HANDSOME FAMILY – Hollow (cd) 16,95
HISS GOLDEN MESSENGER – Jump For Joy (lp/cd) 29,95/17,95
ISBELL, JASON – Southeastern (4lp/lp=coloured/lp/3cd) 99,95/32,95/32,95/29,95
JON, ROBERT & THE WRECK – Ride Into the Light (cd) 17,95
MILLER, BUDDY & JULIE – In the Throes (lp/cd) 34,95/16,95
NELSON, LUKAS & PROMISE OF THE REAL – Sticks and Stones (lp/cd) 32,95/16,95
NELSON, WILLIE – Bluegrass (cd) 18,95
TEDESCHI, SUSAN – Just Won't Burn =reissue= (lp/cd) 34,95/17,95
REGGAE/SKA/WORLD:
ALLEN, TONY & ADRIAN YOUNGE – Tony Allen Jid018 (lp=coloured=/lp/cd) 37,95/34,95/15,95
BOMBINO – Sahel (lp=coloured=/lp/cd) 29,95/27,95/17,95
MARLEY, BOB & THE WAILERS – Africa Unite (lp/cd) 32,95/17,95
TINARIWEN – Amatssou (lp=coloured/lp/cd) 34,95/32,95/18,95
TOURE, ALI FARKA – Voyageur (lp/cd) 32,95/16,95
VINYL:
MOLOKO – I Am Not a Doctor (2lp) 37,95
ROLLING STONES – Beggars Banquet (lp) 32,95/ Big Hits (High Tide & Green Grass) (lp) 32,95/ Hot Rocks (1964-1971) (2lp) 39,95
V/A – Guardians of the Galaxy Vol.1 (lp) 32,95/ Guardians of the Galaxy Vol.2 (lp) 32,95
WAITS, TOM – Black Rider (lp) 34,95/ Bone Machine (lp) 34,95
WRIGHT, RICHARD – Wet Dream (lp) 44,95