NIEUWSBRIEF 7 NOVEMBER
---
TIP VAN ROOS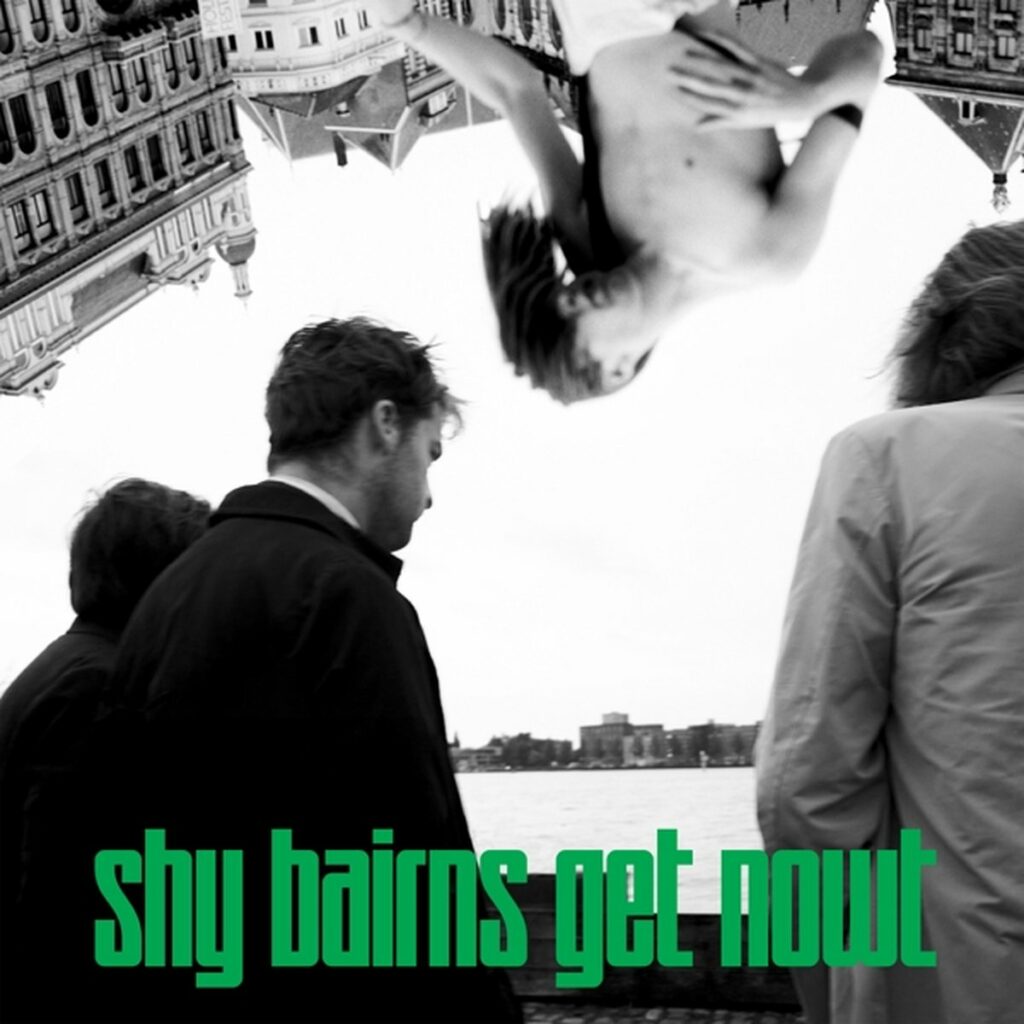 QUEEN'S PLEASURE – Shy Bairns Get Nowt (lp=coloured/lp/cd) 29,95/27,95/16,95

Na het goed ontvangen debuut uit 2021 is hier het 2e album van de Amsterdamse band Queen's Pleasure! De singles die eerder verschenen klonken al veelbelovend en de rest van de plaat sluit zich daarbij goed aan. Queen's Pleasure klinkt nog steeds heel erg britpop, maar nu ook met hier en daar invloeden van postpunk en gitaarrock.
Het is een evenwichtige en diverse plaat geworden, dikke tip!
Shy Bairns Get Nowt; ofwel, verlegen kinderen krijgen niks.
---
VINYL AANBIEDING
Het heeft even geduurd, maar vanaf vrijdag verwachten we eindelijk weer veel vinyl aanbiedingen!
Denk aan System of a Down, Rage Against the Machine, Jeff Buckley, Wu-Tang Clan en vele anderen!
Volgende week volgt er meer informatie!
---
VERWACHT VRIJDAG 10 NOVEMBER
ADMIRAL FREEBEE – Box (4lp/4cd) 84,95/24,95
AESOP ROCK – Integrated Tech Solution (lp/cd) 39,95/17,95
BEATLES – Red & Blue (6lp/3lp/3lp/2cd/2cd) 149,95/79,95/79,95/24,95/24,95
BEATLES – Now and Then (12"/7"/cd-s) 19,95/14,95/6,95
BEIRUT – Hadsel (lp=coloured/lp/cd) 34,95/34,95/17,95
BRAGG, BILLY – Roaring Forty (3lp/lp/2cd) 69,95/27,95/16,95
BUSH – Loaded: the Greatest Hits (2lp/2cd) 49,95/22,95
CAT POWER – Sings Dylan: the 1966 Royal Albert Hall Concert (2lp=coloured=/2lp/2cd) 34,95/29,95/18,95
CHASE & STATUS – 2 Ruff Vol.1 (lp/cd) 32,95/17,95
DJ SHADOW – Action Adventure (2lp/cd) 39,95/19,95
DROP NINETEENS – Hard Light (lp/cd) 32,95/17,95
EMERSON, LAKE & PALMER – Original Albums (5cd) 39,95
FEELIES – Some Kinda Love: Performing the Music of the Velvet Underground (2lp/2lp/cd) 49,95/44,95/17,95
FINLEY, ROBERT – Black Bayou (lp=coloured/lp/cd) 37,95/32,95/19,95
GRAND EAST – Floor = Lava (lp/cd) 22,95/16,95
HART, BETH – Front and Center: Live from New York (2lp) 32,95
HENDRIX, JIMI – Live at the Hollywood Bowl: August 18, 1967 (lp/cd) 32,95/18,95
JARRE, JEAN-MICHEL – Oxymoreworks (lp/cd) 29,95/18,95
LA BELLE EPOQUE – Volume 2 (lp=coloured/lp/cd) 24,95/22,95/16,95
LOVELESS, LYDIA – Nothing's Gonna Stand In My Way Again (lp=coloured/lp/cd) 32,95/29,95/16,95
MORBY, KEVIN – More Photographs (lp=coloured/lp) 32,95/34,95
MORRISON, VAN – Accentuate the Positive (2lp=coloured/2lp/cd) 37,95/34,95/16,95
NEW ORDER – Substance (4cd) 29,95
OST – Killers of the Flower Moon =Robbie Robertson= (cd) 19,95
PASSENGER – All the Little Lights (lp/2cd/cd) 24,95/18,95/14,95
PERRY, LEE -SCRATCH- – The Battle of Armagideon (lp/2cd) 29,95/22,95
R.E.M. – Up =reissue= (2lp/2cd) 39,95/24,95
STAPLETON, CHRIS – Higher (2lp/cd) 39,95/17,95
SUFFOCATION – Hymns From the Apocalypse (lp/cd) 39,95/19,95
TARJA – Dark Christmas (cd) 22,95
VINYL REISSUES
DEUS – Keep You Close (lp) 29,95
PEEPING TOM – Peeping Tom (lp) 32,95
SULTANS OF PING F.C. – Casual Sex in the Cineplex (lp) 29,95
THERAPY? – Semi-Detached (lp) 27,95
---
DEZE WEEK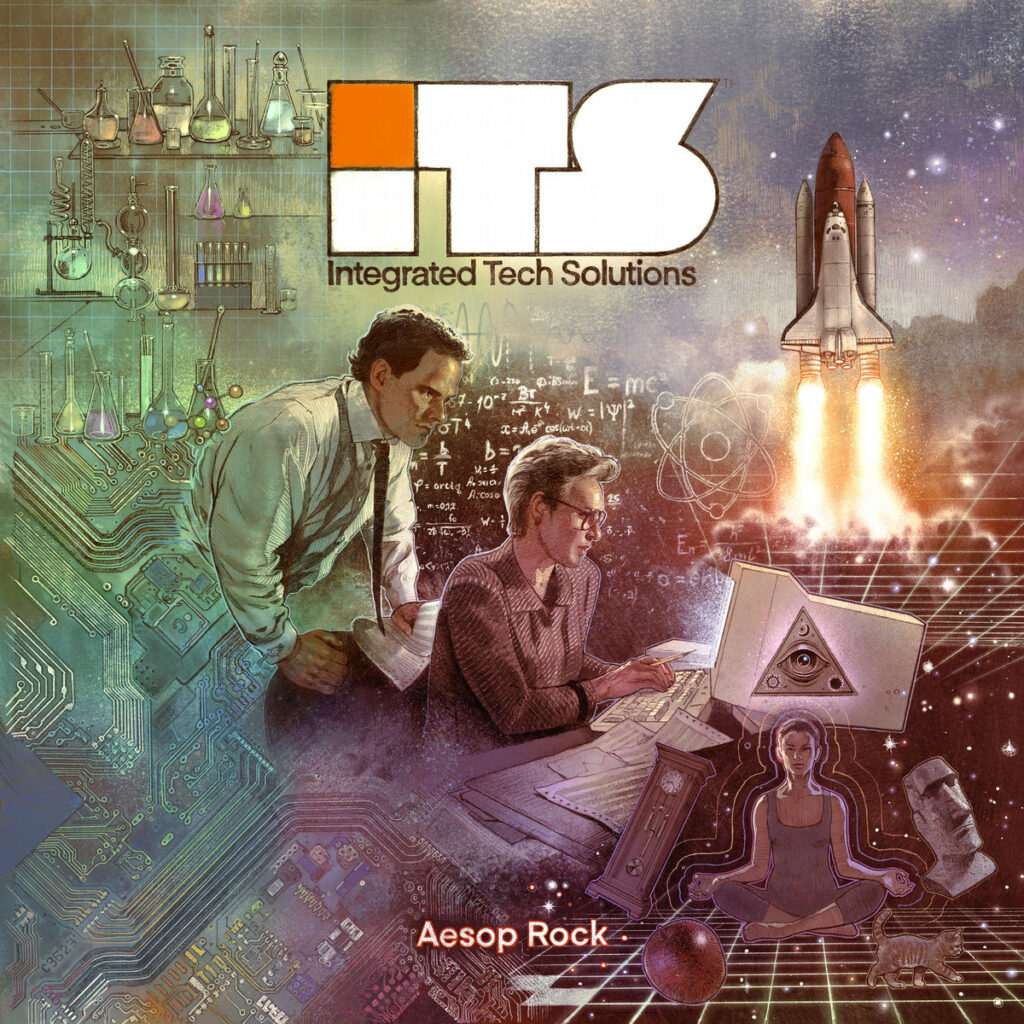 ---
NIEUW IN HUIS:
ALAMO RACE TRACK – Greetings From Tear Valley and the Diamond Ae (lp=coloured/lp/cd) 32,95/29,95/16,95
ALLAH-LAS – Zuma 85 (lp/cd) 37,95/16,95
ANOUK – Deena & Jim (2lp=coloured=/lp/cd) 44,95/34,95/18,95
BAR ITALIA – Twits (lp/cd) 27,95/16,95
BLOM, PIP – Bobbie (lp/cd) 29,95/18,95
BLONDE REDHEAD – Sit Down For Dinner (lp=coloured/lp/cd) 29,95/29,95/18,95
BLUNT, JAMES – Who We Used to Be (lp/cd) 32,95/18,95
BORIS – Heavy Rocks (2002) (cd) 19,95
CORAL – Holy Joe's Coral Island Medicine Show (lp/cd) 32,95/17,95/ Sea of Mirrors (lp/cd) 32,95/17,95
CRANBERRIES – To the Faithful Departed (2lp/lp/3cd) 39,95/32,95/22,95
DAWN BROTHERS – Alpine Gold (lp=coloured/lp/cd) 29,95/27,95/16,95
DEWOLFF – Live & Outta Sight 3 (3lp=coloured=/3lp/2cd) 39,95/37,95/24,95
DOPE LEMON – Kimosabe (lp=coloured/lp/cd) 34,95/39,95/19,95
DURAN DURAN – Danse Macabre (2lp/cd) 39,95/19,95
HANSARD, GLEN – All That Was East is West of Me Now (lp=coloured=/lp/cd) 27,95/22,95/15,95
KILLS – God Games (lp=coloured=/lp/cd) 29,95/27,95/16,95
MARR, JOHNY – Spirit Power: the Best of (2lp=coloured/2lp/2cd/cd) 42,95/39,95/22,95/18,95
NIRVANA – In Utero (8lp/5cd/2lp/2cd) 299,95/199,95/39,95/19,95
POLACHEK, CAROLINE – Desire, I Want To Turn Into You (lp/cd) 32,95/16,95
QUEEN'S PLEASURE – Shy Bairns Get Nowt (lp=coloured/lp/cd) 29,95/27,95/16,95
RIVAL SONS – Lightbringer (lp/cd) 39,95/18,95
ROLLING STONES – Hackney Diamonds (lp=coloured/lp/cd+blu-ray/cd=deluxe=/cd) 34,95/34,95/64,95/19,95/17,95
SUMNER, JOE – Sunshine in the Night =Fiction Plane= (cd) 19,95
SWIFT, TAYLOR – 1989 (Taylor's Version) (2lp/cd) 39,95/20,95
VERA, DANNY – Dna (lp=coloured/lp/cd) 29,95/27,95/16,95
METAL/PROG/PUNK:
AUTOPSY – Ashes, Organs, Blood & Crypts (lp=coloured/lp/cd) 37,95/34,95/15,95
BLINK-182 – One More Time… (lp/cd) 37,95/18,95
DORO – Conqueress – Forevers Strong and Proud (2lp/2cd) 49,95/22,95
KK'S PRIEST – Sinner Rides Again (lp/cd) 29,95/17,95
PRONG – State of Emergency (cd) 19,95
HIP-HOP/DANCE/ELECTRONISCH:
ORB AND DAVID GILMOUR – Metallic Spheres in Colour (lp/cd) 32,95/18,95
POST MALONE – Austin (2lp/cd) 39,95/19,95
SAMPHA – Lahai (lp/cd) 27,95/16,95
SBTRKT – Rat Road (cd) 19,95
STREETS – Darker the Shadow, the Brighter the Light (lp=coloured=/lp/cd) 34,95/29,95/18,95
JAZZ:
BIASIO, MELANIE DE – Il Viaggio (2lp/2cd) 37,95/20,95
HERMAN, BENJAMIN – Nostalgia Blitz (lp/cd) 24,95/16,95
HONING, YURI =Acoustic Quartet= – Heaven on My Mind (lp/cd) 24,95/22,95
SIMONE, NINA – You've Got To Learn (lp=coloured/lp/cd) 39,95/37,95/18,95
SIXTIES/SEVENTIES:
DOORS – Live at the Matrix (6lp/3cd) 149,95/22,95
HAWKWIND – Space Ritual (11cd/2lp/2cd) 159,95/49,95/27,95
KINKS – Journey Part 1 (2lp/2cd) 39,95/16,95
MOODY BLUES – To Our Children's Children's Children (5cd) 79,95
RHODES, EMITT – Recordings 1969-1973 (2cd) 19,95
SOUL/FUNK/R&B:
BLACK PUMAS – Chronicles of a Diamond (lp/cd) 29,95/18,95
PRINCE & THE NEW POWER GENERATION (13lp/8cd/4lp/2lp=coloured/2lp/2cd/cd) 399,95/184,95/134,95/54,95/44,95/19,95/18,95
SCOTT-HERON, GIL – Legend in His Own Mind (2lp=coloured=/2lp/cd) 42,95/39,95/24,95
BLUES/FOLK/AMERICANA:
BONAMASSA, JOE – Blue Deluxe Vol.2 (lp/cd) 27,95/16,95
MILLER, BUDDY & JULIE – In the Throes (lp/cd) 34,95/16,95
NASH, ISRAEL – Ozarker (lp/cd) 32,95/16,95
NELSON, LUKAS & PROMISE OF THE REAL – Sticks and Stones (lp/cd) 32,95/16,95
NELSON, WILLIE – Bluegrass (cd) 18,95
REED, ELI =PAPERBOY= – Hits and Misses (lp/cd) 29,95/16,95
TEDESCHI, SUSAN – Just Won't Burn =reissue= (lp/cd) 34,95/17,95
REGGAE/SKA/WORLD:
BOMBINO – Sahel (lp=coloured=/lp/cd) 29,95/27,95/17,95
MARLEY, BOB & THE WAILERS – Catch a Fire (4lp/3cd) 79,95/29,95
TOGO ALL STARS – Spirits (lp/cd) 29,95/16,95
VINYL:
DENVER, JOHN – His Ultimate Collection (lp) 16,95
EARTH, WIND & FIRE – Their Ultimate Collection (lp) 16,95
HALL, DARYL & JOHN OATES – Their Ultimate Collection (lp) 16,95
OASIS – Masterplan (2lp=coloured=/2lp) 49,95/34,95
PRESLEY, ELVIS – His Ultimate Collection (lp) 16,95
PUBLIC ENEMY – Yo! Bum Rush the Show (lp) 32,95
WITHERS, BILL – His Ultimate Collection (lp) 16,95