NIEUWSBRIEF 14 NOVEMBER
---
TIP VAN BOB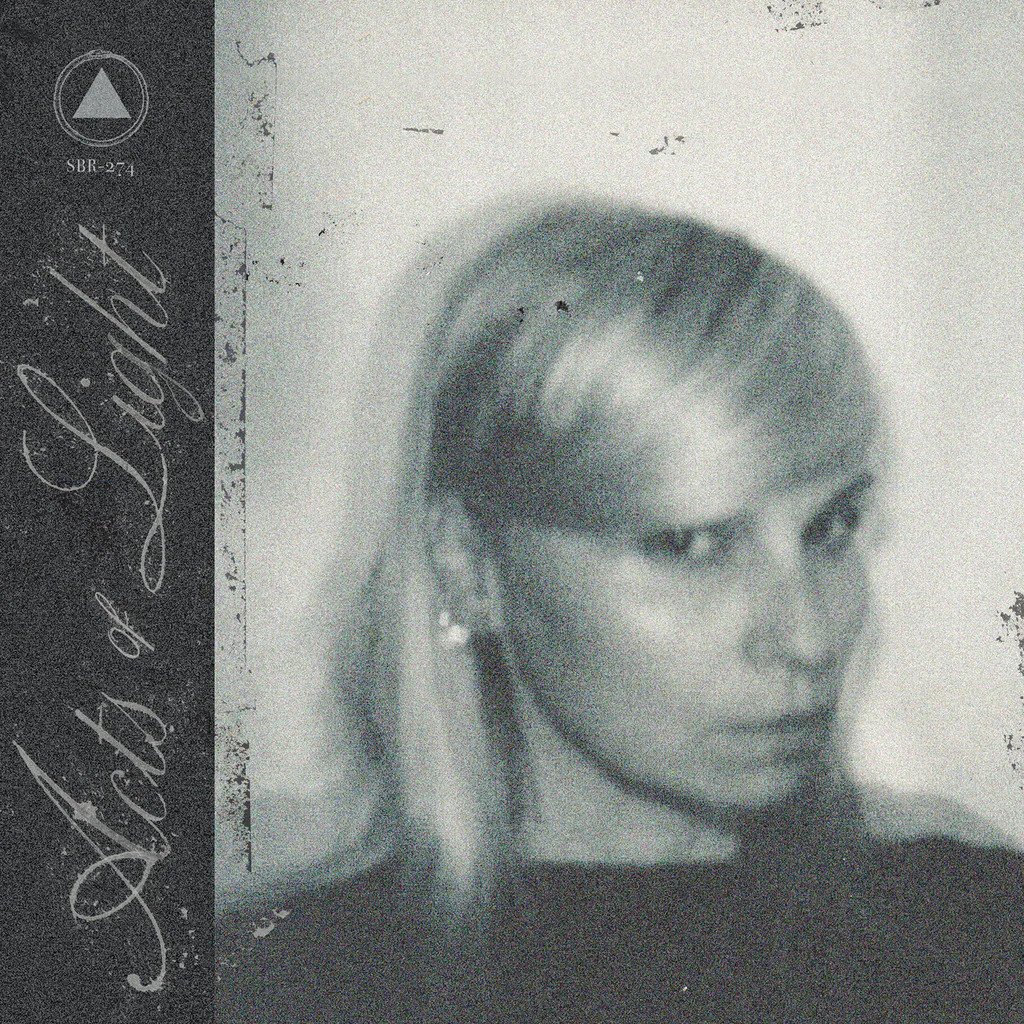 HILARY WOODS – Acts Of Light (lp/cd) 32,95/17,95
Regen, regen en nog eens regen. De natste herfst sinds de metingen in 1901 verdient een soundtrack. Die is gevonden in de vorm van Acts Of Light van Hilary Woods, de voormalige bassiste van de rockband JJ72. Haar inmiddels derde album druipt van weemoed en melancholie, voortgebracht door instrumenten als de double bass, viool, cello, elektronica, field recordings en spaarzame vocalen.
Acts Of Light is hiermee haar beste album tot nu, dat je één adem uit luistert.
Zoals de regen oneindig lijkt, zo wil je ook dat de muziek oneindig is. De aanschaf derhalve meer dan waard; zet hem thuis op terwijl je door de druppels op de ramen naar buiten staart.
Heerlijke herfstplaat!
---
VINYL AANBIEDING
Het heeft even geduurd, maar vanaf vrijdag verwachten we eindelijk weer veel vinyl aanbiedingen!
Denk aan System of a Down, Rage Against the Machine, Jeff Buckley, Wu-Tang Clan en vele anderen!
Voor de volledige lijst kun je terecht op onze website
---
VERWACHT VRIJDAG 17 NOVEMBER
AESOP ROCK – Integrated Tech Solution (lp/cd) 39,95/17,95
APOCALYPTICA – Live in Helsinki St. John's Church (2lp/2cd) 49,95/19,95
BACHMAN, DANIEL – When the Roses Come Again (lp/cd) 29,95/15,95
BIRD, ANDREW – Outside Problems (lp/cd) 34,95/17,95
BLOF – In het Midden van Alles (lp) 27,95
BOOTSY'S RUBBER BAND – This Boot is Made For Fonk-n (lp) 29,95
BRAGG, BILLY – Roaring Forty (3lp/lp/2cd) 69,95/27,95/16,95
CALE, J.J. – Silvertone Years (2lp) 34,95
DAFT PUNK – Random Access Memories (2lp/cd) 44,95/24,95
DICKINSON, LUTHER – Magic Music For Family Folk (lp/cd) 29,95/16,95
DJ SHADOW – Action Adventure (2lp/cd) 39,95/19,95
DROP NINETEENS – Hard Light (lp/cd) 32,95/17,95
DYLAN, BOB – Complete Budokan 1978 (4cd) 179,95/ Another Budokan 1978 (2lp) 44,95
FEELIES – Some Kinda Love: Performing the Music of the Velvet Underground (2lp/2lp/cd) 49,95/44,95/17,95
FERRY, BRYAN – Mamouna =Reissue= (2lp/3cd) 39,95/29,95
GRAND EAST – Floor = Lava (lp/cd) 22,95/16,95
IRON & WINE – Who Can See Forever (2lp/cd) 39,95/17,95
KINKS – Journey Part 2 (2lp/2cd) 37,95/16,95
LOVELESS, LYDIA – Nothing's Gonna Stand In My Way Again (lp=coloured/lp/cd) 32,95/29,95/16,95
MADNESS – Theatre of the Absurd Presents C'est La Vie (2lp=coloured=/lp/cd) 39,95/39,95/18,95
MORBY, KEVIN – More Photographs (lp=coloured/lp) 32,95/34,95
MUSE – Absolution XX Anniversary (5lp) 159,95
NATIONAL – Laugh Track (2lp=coloured/2lp/cd) 39,95/37,95/16,95
NEW ORDER – Substance (4cd) 29,95
OST – Killers of the Flower Moon =Robbie Robertson= (cd) 19,95
PARTON, DOLLY – Rockstar (2cd) 20,95
PEARL JAM – Vs. =30th Anniversary= (2lp/lp=coloured=) 44,95/34,95
SANDE, EMELI – How Were We To Know (lp/cd) 32,95/17,95
SHEPHERD, KENNY WAYNE – Dirt on My Diamonds Vol.1 (lp/cd) 29,95/18,95
STAPLETON, CHRIS – Higher (2lp/cd) 39,95/17,95
TARJA – Dark Christmas (cd) 22,95
VILE, KURT – Back To Moon Beach =EP= (lp=coloured/lp/cd) 27,95/24,95/17,95
ZAPPA, FRANK – Over-Nite Sensation (2lp/5cd) 54,95/99,95
VINYL REISSUES
BALTHAZAR – Fever (lp) 29,95/ Rats (lp) 29,95/ Thin Walls (lp) 29,95
CULT – Electric (lp) 27,95
FUN LOVIN' CRIMINALS – 100% Columbian (lp) 32,95
HIATT, JOHN – Tiki Bar is Open (lp) 29,95
ICE-T – Power (lp) 34,95
LARKIN POE – Peach (lp) 27,95/ Venom & Faith (lp) 27,95
LYNYRD SKYNYRD – Last Rebel (lp) 29,95
OSBOURNE, OZZY – Bark at the Moon (lp) 27,95
R.E.M. – Accelerate (lp) 32,95/ Around the Sun (2lp) 39,95/ Collapse Into Now (lp) 32,95/ Reveal (lp) 32,95
RACONTEURS – Broken Boy Soldiers (lp) 34,95/Consolers of the Lonely (2lp) 44,95
---
DEZE WEEK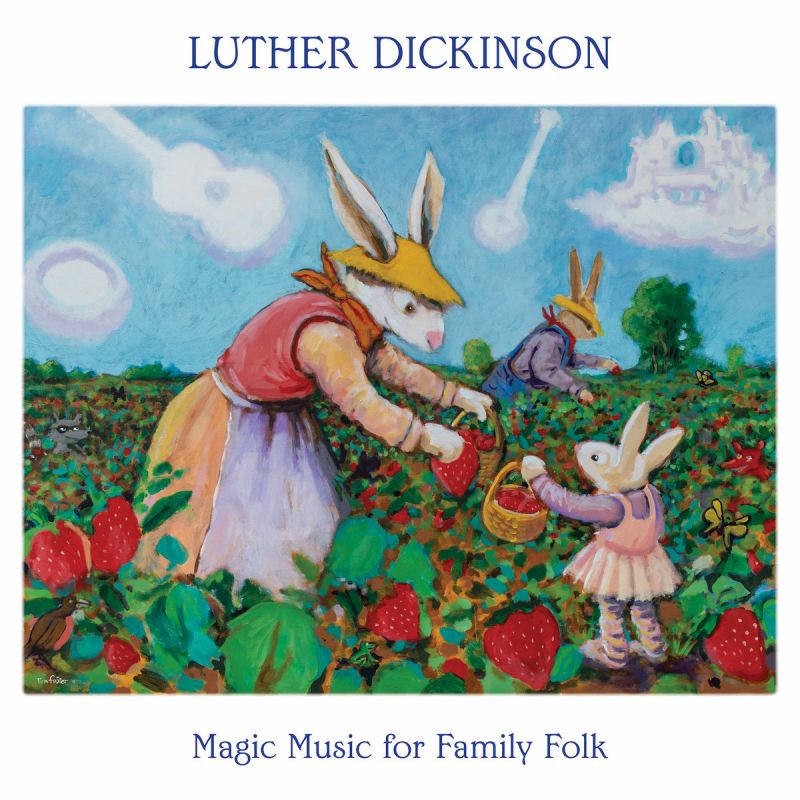 ---
NIEUW IN HUIS:
ALAMO RACE TRACK – Greetings From Tear Valley and the Diamond Ae (lp=coloured/lp/cd) 32,95/29,95/16,95
ALLAH-LAS – Zuma 85 (lp/cd) 37,95/16,95
ANOUK – Deena & Jim (2lp=coloured=/lp/cd) 44,95/34,95/18,95
BAR ITALIA – Twits (lp/cd) 27,95/16,95
BEATLES – Red & Blue (6lp/3lp/3lp/2cd/2cd) 149,95/79,95/79,95/24,95/24,95
BEATLES – Now and Then (12"/7"/cd-s) 19,95/14,95/6,95
BLOM, PIP – Bobbie (lp/cd) 29,95/18,95
BLONDE REDHEAD – Sit Down For Dinner (lp=coloured/lp/cd) 29,95/29,95/18,95
BLUNT, JAMES – Who We Used to Be (lp/cd) 32,95/18,95
BORIS – Heavy Rocks (2002) (cd) 19,95
BUSH – Loaded: the Greatest Hits (2lp/2cd) 49,95/22,95
CAT POWER – Sings Dylan: the 1966 Royal Albert Hall Concert (2lp=coloured=/2lp/2cd) 34,95/29,95/18,95
CORAL – Holy Joe's Coral Island Medicine Show (lp/cd) 32,95/17,95/ Sea of Mirrors (lp/cd) 32,95/17,95
CRANBERRIES – To the Faithful Departed (2lp/lp/3cd) 39,95/32,95/22,95
DAWN BROTHERS – Alpine Gold (lp=coloured/lp/cd) 29,95/27,95/16,95
DEWOLFF – Live & Outta Sight 3 (3lp=coloured=/3lp/2cd) 39,95/37,95/24,95
DOPE LEMON – Kimosabe (lp=coloured/lp/cd) 34,95/39,95/19,95
DURAN DURAN – Danse Macabre (2lp/cd) 39,95/19,95
FINLEY, ROBERT – Black Bayou (lp=coloured/lp/cd) 37,95/32,95/19,95
HANSARD, GLEN – All That Was East is West of Me Now (lp=coloured=/lp/cd) 27,95/22,95/15,95
KILLS – God Games (lp=coloured=/lp/cd) 29,95/27,95/16,95
LA BELLE EPOQUE – Volume 2 (lp=coloured/lp/cd) 24,95/22,95/16,95
MARR, JOHNY – Spirit Power: the Best of (2lp=coloured/2lp/2cd/cd) 42,95/39,95/22,95/18,95
MORRISON, VAN – Accentuate the Positive (2lp=coloured/2lp/cd) 37,95/34,95/16,95
NIRVANA – In Utero (8lp/5cd/2lp/2cd) 299,95/199,95/39,95/19,95
PASSENGER – All the Little Lights =Reissue= (lp/2cd/cd) 24,95/18,95/14,95
POLACHEK, CAROLINE – Desire, I Want To Turn Into You (lp/cd) 32,95/16,95
QUEEN'S PLEASURE – Shy Bairns Get Nowt (lp=coloured/lp/cd) 29,95/27,95/16,95
R.E.M. – Up =reissue= (2lp/2cd) 39,95/24,95
RIVAL SONS – Lightbringer (lp/cd) 39,95/18,95
ROLLING STONES – Hackney Diamonds (lp=coloured/lp/cd+blu-ray/cd=deluxe=/cd) 34,95/34,95/64,95/19,95/17,95
SUMNER, JOE – Sunshine in the Night =Fiction Plane= (cd) 19,95
SWIFT, TAYLOR – 1989 (Taylor's Version) (2lp/cd) 39,95/20,95
VERA, DANNY – Dna (lp=coloured/lp/cd) 29,95/27,95/16,95
METAL/PROG/PUNK:
AUTOPSY – Ashes, Organs, Blood & Crypts (lp=coloured/lp/cd) 37,95/34,95/15,95
BLINK-182 – One More Time… (lp/cd) 37,95/18,95
DORO – Conqueress – Forevers Strong and Proud (2lp/2cd) 49,95/22,95
EMERSON, LAKE & PALMER – Original Albums (5cd) 39,95
JARRE, JEAN-MICHEL – Oxymoreworks (lp/cd) 29,95/18,95
KK'S PRIEST – Sinner Rides Again (lp/cd) 29,95/17,95
PRONG – State of Emergency (cd) 19,95
SUFFOCATION – Hymns From the Apocalypse (lp/cd) 39,95/19,95
HIP-HOP/DANCE/ELECTRONISCH:
CHASE & STATUS – 2 Ruff Vol.1 (lp/cd) 32,95/17,95
ORB AND DAVID GILMOUR – Metallic Spheres in Colour (lp/cd) 32,95/18,95
POST MALONE – Austin (2lp/cd) 39,95/19,95
SAMPHA – Lahai (lp/cd) 27,95/16,95
SBTRKT – Rat Road (cd) 19,95
STREETS – Darker the Shadow, the Brighter the Light (lp=coloured=/lp/cd) 34,95/29,95/18,95
JAZZ:
BIASIO, MELANIE DE – Il Viaggio (2lp/2cd) 37,95/20,95
HERMAN, BENJAMIN – Nostalgia Blitz (lp/cd) 24,95/16,95
HONING, YURI =Acoustic Quartet= – Heaven on My Mind (lp/cd) 24,95/22,95
SIMONE, NINA – You've Got To Learn (lp=coloured/lp/cd) 39,95/37,95/18,95
SIXTIES/SEVENTIES:
DOORS – Live at the Matrix (6lp/3cd) 149,95/22,95
HAWKWIND – Space Ritual (11cd/2lp/2cd) 159,95/49,95/27,95
HENDRIX, JIMI – Live at the Hollywood Bowl: August 18, 1967 (lp/cd) 32,95/18,95
KINKS – Journey Part 1 (2lp/2cd) 39,95/16,95
MOODY BLUES – To Our Children's Children's Children (5cd) 79,95
RHODES, EMITT – Recordings 1969-1973 (2cd) 19,95
SOUL/FUNK/R&B:
BLACK PUMAS – Chronicles of a Diamond (lp/cd) 29,95/18,95
PRINCE & THE NEW POWER GENERATION (13lp/8cd/4lp/2lp=coloured/2lp/2cd/cd) 399,95/184,95/134,95/54,95/44,95/19,95/18,95
SCOTT-HERON, GIL – Legend in His Own Mind (2lp=coloured=/2lp/cd) 42,95/39,95/24,95
BLUES/FOLK/AMERICANA:
BEIRUT – Hadsel (lp=coloured/lp/cd) 34,95/34,95/17,95
BONAMASSA, JOE – Blue Deluxe Vol.2 (lp/cd) 27,95/16,95
MILLER, BUDDY & JULIE – In the Throes (lp/cd) 34,95/16,95
NASH, ISRAEL – Ozarker (lp/cd) 32,95/16,95
NELSON, LUKAS & PROMISE OF THE REAL – Sticks and Stones (lp/cd) 32,95/16,95
NELSON, WILLIE – Bluegrass (cd) 18,95
REED, ELI =PAPERBOY= – Hits and Misses (lp/cd) 29,95/16,95
TEDESCHI, SUSAN – Just Won't Burn =reissue= (lp/cd) 34,95/17,95
REGGAE/SKA/WORLD:
BOMBINO – Sahel (lp=coloured=/lp/cd) 29,95/27,95/17,95
MARLEY, BOB & THE WAILERS – Catch a Fire (4lp/3cd) 79,95/29,95
PERRY, LEE -SCRATCH- – The Battle of Armagideon (lp/2cd) 29,95/22,95
TOGO ALL STARS – Spirits (lp/cd) 29,95/16,95
VINYL:
DENVER, JOHN – His Ultimate Collection (lp) 16,95
EARTH, WIND & FIRE – Their Ultimate Collection (lp) 16,95
HALL, DARYL & JOHN OATES – Their Ultimate Collection (lp) 16,95
HART, BETH – Front and Center: Live from New York (2lp) 32,95
OASIS – Masterplan (2lp=coloured=/2lp) 49,95/34,95
PRESLEY, ELVIS – His Ultimate Collection (lp) 16,95
PUBLIC ENEMY – Yo! Bum Rush the Show (lp) 32,95
WITHERS, BILL – His Ultimate Collection (lp) 16,95